Join the American Middle East Institute for our Business Marches On series, on Wednesday, December 9, 2020 at 9:30 am EST. We are please to present two seasoned experts on doing business in the Middle East: Edward Burton, author, and former CEO for 13 years of the US-Saudi.Business Council; and Michael Lordi, CEO of Elliott Group, a manufacturer that produces efficient and reliable rotating equipment, including centrifugal and axial compressors, steam turbines, and power recovery expanders.
The conversation will be led by Bill Flanagan, Chief Corporate Relations Officer for the Allegheny Conference on Community Development. Although there will be an opportunity for listeners to submit questions to the speakers during the webinar, it would be helpful if you could send them beforehand. Please email your questions in advance to Maria Wagley: mwagley@americanmei.org.
Register here for the December 9th Business Marches On Webinar.
Biographies of Speakers: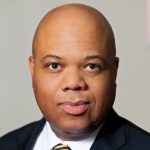 Edward Burton
Managing Director, Grey Griffon Group
Former CEO for 13 Years of U.S. Saudi Arabian Business Council
Ed is the Managing Director of the Grey Griffon Group (GGG), a consultancy with a diverse client base offering strategic international trade and investment advice. Prior to the GGG, he served over a decade as the CEO of the U.S.-Saudi Arabian Business Council. As the Council's CEO, Ed worked with key American and Saudi government and business leaders to promote the interests of the bilateral economic and commercial relationship. He has counseled hundreds of Global Fortune 1000 companies and U.S. Fortune 500 firms.
Prior to joining the Council, Ed held several U.S. diplomatic posts with responsibilities in the Arabian Gulf region including serving as the Commercial Attaché in the American Embassy in Riyadh, Saudi Arabia from 2003 to 2006. He authored the popular business book "Business and Entrepreneurship in Saudi Arabia," published by John Wiley & Sons, and he has written numerous articles published in leading magazines and journals such as Forbes Magazine, Oil and Gas Journal, and the online newspaper The Hill. He has been interviewed on CNN International and CNBC on international business. He served former State of New Jersey Governor Christine Todd Whitman during her second term of office as the Director of New Jersey's International Trade Office. Mr. Burton has worked with American and foreign academic institutions of higher learning for over thirty years.
He currently is a professor at Chatham University in Pittsburgh, PA teaching various post-graduate business courses including "Strategy and Entrepreneurship". Ed previously practiced law with the New Jersey law firm Cooper Levenson.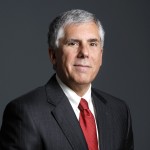 Michael Lordi
CEO
Elliott Group
Michael Lordi directs the worldwide service operations of Elliott Group, a leading supplier of highly engineered rotating equipment to the oil & gas, petrochemical, and general industrial markets based in Jeannette, Pennsylvania. Elliott's global service network includes repair facilities, field service and engineering offices, and parts distribution centers in 40 countries. Mr. Lordi's responsibilities include the ongoing expansion of Elliott's service operations in Saudi Arabia, the UAE, China, India, and Brazil. During his 30 year career, he has held a wide range of positions managing the design, manufacture and sale of new equipment, in addition to service operations and corporate development.
Elliott Group has major manufacturing operations in Jeannette, Pennsylvania and in Sodegaura, Chiba, Japan. Elliott Group is a subsidiary of Ebara Corporation, Tokyo, Japan.
Moderator:
Bill Flanagan
Chief Corporate Relations Officer
Allegheny Conference on Community Development
Bill Flanagan serves as Chief Corporate Relations Officer for the Allegheny Conference on Community Development and its affiliated regional development organizations: The Greater Pittsburgh Chamber of Commerce, the Pennsylvania Economy League of Greater Pittsburgh LLC and the Pittsburgh Regional Alliance. In this role, Bill guides the development of regional and organizational messaging strategy, and works with public and private sector partners to improve the economy and quality of place across the Pittsburgh region.
In 2009, Bill served as president of the Pittsburgh G-20 Partnership, the public-private partnership that welcomed the world to Pittsburgh for the G-20 Summit.
From 2004-2008 Bill served as the Executive Director of Pittsburgh 250, the 14-county commemoration of the 250th anniversary of the naming of Pittsburgh.
An experienced broadcast journalist, Bill has told the story of the transformation of the economy in Pittsburgh, Pennsylvania for more than 35-years. He serves as host and producer of "Our Region's Business," a weekly business public affairs program now in its 15th year on WPXI-TV in Pittsburgh, PA, the Pittsburgh Cable News Channel (PCNC), and YouTube.
Bill serves as vice chair of Rivers of Steel and on the board of Leadership Pittsburgh, Inc. and as an advisor to the Daisy Wilson Artist Community, the National Flag Foundation, and the International Free Expression Project.
Bill and his wife, Ann Devlin Flanagan, are the parents of two children, Will and the late Mara Catherine.