2015 Speakers Biographies
Doing Business in the Middle East & North Africa and
Mid East Health-Tech Forum
Tuesday, October 20, 2015
Omni William Penn Hotel
8 am – Breakfast & Registration
9 am to 2:30 pm – Doing Business in the Middle East & North Africa and Health-Tech Business Conference
CONFIRMED Conference Speakers to Date
Madjid Bouguerra presented his credentials as Algeria's ambassador to the United States to President Barack Obama on February 13, 2015. It's the fifth ambassadorial posting for Bouguerra, a long-time member of his country's foreign service.
Bouguerra was born January 8, 1949, in Oum El-Bouaghi, Algeria, not far from that country's border with Tunisia. He attended the National School of Administration, graduating in 1973, and went on to study economics at the University of Algiers, graduating from there in 1974.
He went into the Ministry of Foreign Affairs even before finishing college, taking a spot as third secretary at the desk for socialist countries in the Division of Cultural, Scientific and Technical Affairs of the Ministry of Foreign Affairs. By 1976 he was in charge of the desk.
Bouguerra's first overseas assignment came in 1978 when he was named first secretary of his country's embassy in Tanzania. He remained in that post until 1981, when he got his first assignment in the United States as a counselor to Algeria's mission to the United Nations in New York. He came home in 1985 as the ministry's deputy director for central, southern and east Africa and the following year was moved to a similar post for West Africa.
His first posting as an ambassador came in 1987 when he was named to lead his country's mission in Zambia. After three years, he returned to Algeria as director of multilateral relations at the directorate general of Africa, during which he helped mediate a conflict in Mali. In 1992, Bouguerra began a five-year tour as Algeria's ambassador to Niger and during that time worked to bring together the parties involved in the Tuareg rebellion in Niger's northern region. He returned to the Ministry of Foreign Affairs in 1997 as director general for Africa.
Starting in 2001, Bouguerra was ambassador to China. While in that post, he helped negotiate Chinese participation in infrastructure projects in Algeria. He returned home in 2005 as director general for multilateral affairs and two years later was named secretary general of the Ministry of Foreign Affairs.
Bouguerra went to Berlin as Algeria's ambassador to Germany in 2010. He came home in 2013 to serve as minister delegate for Maghreb and African Affairs, his last post before assuming his post in Washington.
Bouguerra is married and has two children.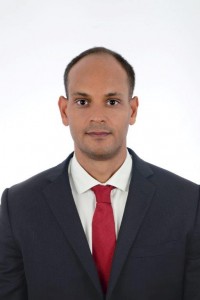 Mr. Faisal Bafarat
Executive Director Of Investment Development
Saudi Arabian General Investment Authority (SAGIA)
Faisal Bafarat is the Executive Director Of Investment Development at the Saudi Arabian General Investment Authority (SAGIA). The agency acts as the business development unit for KSA as well as the promotion arm. He joined SAGIA as the Vice President of the Regional Development Agency in 2008.
Prior to joining SAGIA, Faisal worked for Procter & Gamble for 8 years, holding Brand Manager position for the Hair Care in the Arabian Peninsula and Pakistan (+$200 USD million in turnover per year). Faisal led a multifunctional team of marketing, sale planners, customer service, finance, consumer research, and human resources in both Jeddah, Dubai and Pakistan offices. He was responsible for the P&L of three brands in seven countries (Saudi Arabia, UAE, Kuwait, Bahrain, Oman, Qatar and Pakistan). Faisal also worked for Next Level Communication company in Rohnert Park California as a test engineer for two years
Faisal holds a Bachelor of Science in Mechanical Engineering from San Francisco State University in San Francisco, California.
Faisal is married with four children, and lives in Riyadh, Saudi Arabia.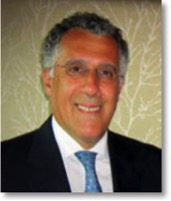 Dr. Ismael Chikhoune
President & CEO
US-Algeria Business Council
Dr. Ismael Chikhoune, MD, received his doctorate in medicine at the University of Medicine of Algiers in 1982. His professional experience spans several countries and fields. Dr. Chikhoune worked at Parnet Hospital, in the field of Internal Medicine from 1982-1990. He served as the Chief of the Medical Health Department at the Algerian Ministry of Interior from 1982-1990. He served as the Doctor of the National Algerian Cycling Team from 1982-1986. He taught at the Maillot Hospital- Allied Health Military School in the field of Radiology, anatomy and physiology paramedics from 1986-1987. He maintained a private medical practice from 1990-1992 and worked at HealthSouth as a volunteer in Outpatient Care in Berkeley, California from 1992-1996. From 1997-2002 Dr. Chikhoune worked at IknowMed, in Silicon Valley, developing and validating in collaboration with public institutions such as for MD Anderson Hospital in Houston and SWOG breakthrough technologies in the medical field. He served as the President of the Algerian-American Association of Northern California from 2002-2004.
Since 2004, Dr. Chikhoune is the President & CEO of the US-Algeria Business Council (USABC), a private independent nonprofit business association working to promote trade between Algeria and the United States. Additionally, Dr. Chikhoune is a Board Member of the Algerian American Foundation for Culture, Education Science & Technology, a founding member of the Algerian Startup Initiative, a founding member of the Casbah Business Angels, and co-founder of AIDA (Algerian International Diaspora Association). Dr. Chikhoune speaks Arabic, Berber, English and French.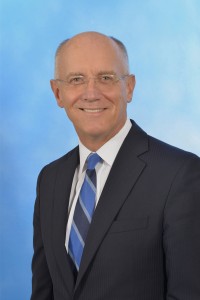 Dr. Donald R. Fischer
Senior Vice President and Chief Medical Officer
Highmark Inc.
Dr. Donald R. Fischer is senior vice president of health affairs and chief medical officer at Highmark Inc.
Among his responsibilities are clinical strategy, medical management and policy, care management services, quality management, preventive health services, and pharmacy markets. He joined Highmark in 2001.
Dr. Fischer is a 1973 graduate of the University of Notre Dame, and he received his MD from the University of Illinois in 1977. After completing a pediatric residency and pediatric cardiology fellowship at the Children's Hospital of Pittsburgh in 1981, he joined the full-time faculty in the division of pediatric cardiology at the University of Pittsburgh School of Medicine, being promoted to full professor in 1995. He held the position of medical director at the Children's Hospital of Pittsburgh from July 1996 through December 2000. Dr. Fischer also holds an MBA degree from the University of Pittsburgh Katz Graduate School of Business.
Dr. Fischer is board certified in pediatrics and pediatric cardiology and is a fellow in both the American Academy of Pediatrics and the American College of Cardiology. He is a certified physician executive in the American College of Physician Executives. He is a member of the board of directors of the Allegheny Division of the American Heart Association, the Pittsburgh Regional Healthcare Initiative, and the Pittsburgh Opera.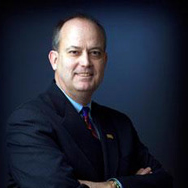 Mr. Bill Flanagan
Executive Vice President, Corporate Relations
Allegheny Conference on Community Development
Bill Flanagan is executive vice president, corporate relations for theAllegheny Conference on Community Development and its affiliated organizations – the Greater Pittsburgh Chamber of Commerce, the Pennsylvania Economy League of Greater Pittsburgh and the Pittsburgh Regional Alliance.

Bill supervises investor relations activities for the Conference and Affiliates, including fundraising, membership services and educational programming. He also oversees organizational communications. In this role, Bill hosts Our Region's Business on WPXI-TV, WJAC-TV,WTOV-TV and the Pittsburgh Cable News Channel (PCNC), a Sunday morning business affairs program the Conference produces in partnership withWPXI-TV.

As president of The Pittsburgh G-20 Partnership in 2009, Bill helped to organize the public/private partnership of organizations from across southwestern Pennsylvania that came together to welcome the world for the Pittsburgh Summit. With the City of Pittsburgh, Allegheny County and VisitPittsburgh, the Allegheny Conference was one of the four founding members of the partnership.
As executive director of Pittsburgh 250, the celebration of the 250th anniversary of the naming of Pittsburgh in 2008, Bill supervised a multi-year, 14-county initiative that included signature projects and events, along with grassroots initiatives planned by a 200 member commission and involving more than 300 partners and supporters.
Prior to joining the Conference in September 2001, Bill had covered the economy of southwestern Pennsylvania for almost 20-years, much of it as money editor of KDKA-TV, where he was Pittsburgh's only broadcast reporter devoted exclusively to business and personal finance, and where he hosted The Sunday Business Page. Bill came to the region in 1982 as a general assignment reporter for the television station. He has written about personal finance for The Pittsburgh Post-Gazette and KDKA-AM.

A graduate of Northwestern University (B.S. Speech), Bill holds a Master's Degree in Journalism from the University of Missouri-Columbia. He is a native of Dover, Delaware.
Bill and his wife, Ann Devlin Flanagan, have two children, Mara and Will.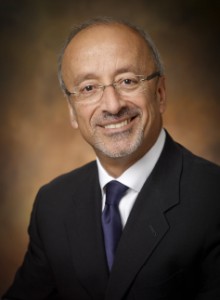 Mr. Samir A. Khalil
EXECUTIVE DIRECTOR, MIDDLE EAST & AFRICA
PHARMACEUTICAL RESEARCH AND MANUFACTURERS OF AMERICA (PHRMA)
Samir A. Khalil is Executive Director, Middle East & Africa, Pharmaceutical Research and Manufacturers of America (PhRMA), an international trade association that represents the world's leading research-based pharmaceutical companies. In this position, his primary focus is to work with Governments in the Middle East & Africa Region and PhRMA member companies to advance policies in areas such as access to medicines, innovation, healthcare financing, trade, intellectual property rights protection, and other industrial and healthcare policies.
Prior to Joining PhRMA in 2013, Samir worked with Merck & Co, Inc. since 1974. During that time, he held several positions including; Executive Director, Public Policy for Asia Pacific, China and Latin America; Regional lead for Policy & Ex. Affairs, Middle East & Africa; Executive Director, HIV Policy for Europe, Middle East and Africa, where his focus was to drive Merck's initiatives to improve access to HIV/AIDS care and treatment in the developing world. At different time of his service to Merck, Samir was the Managing Director for two Merck subsidiaries, Egypt and Saudi Arabia; and was the Director, Management Operations, Far East Pacific, where he was part of the team in the early nineties that initiated Merck's direct operations and structure in key countries in Far East Pacific, including, Taiwan & Korea.
Samir represented Merck on the Board of Directors of the Merck/Gates/Botswana partnership in Botswana, known as the African Comprehensive HIV/AIDS Partnerships (ACHAP) and chaired the Board of Merck's partnership with the Government of China, known as China – MSD HIV/AIDS Partnership (C-MAP).
He holds a Bachelor of Science degree in Pharmacy.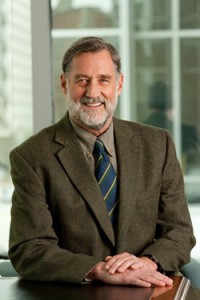 Mr. Maxwell King
President and Chief Executive Officer
The Pittsburgh Foundation
Maxwell King's career has spanned more than four decades, and has included time as an editor and writer on newspapers and magazines, leadership of two of the important institutions in the American philanthropic community, and service on numerous civic boards and committees. He served almost eight years as editor of The Philadelphia Inquirer in the 1990s, nine years as president of The Heinz Endowments, and six years on the board of the National Council on Foundations, including two years as chair.
Mr. King retired as president of The Heinz Endowments in Pittsburgh in 2008, and then served for two years as director of the Fred Rogers Center for Early Learning and Children's Media at Saint Vincent College in Latrobe, Pa. 
Mr. King spent nearly a decade as president of The Heinz Endowments in Pittsburgh, known as one of the most innovative and enterprising foundations in the country.  During much of his tenure as president of the Endowments, Mr. King served as a member of the board of directors of the National Council on Foundations, based in Washington, D.C. He was the first chair of the council's new Ethics and Practices Committee, serving as chairman of the board from 2006 to 2008.
From 1990 to 1998, Mr. King served as editor of the Philadelphia Inquirer, during which time he had responsibility for The Inquirer's news operations and its Editorial Board. During that time, the Inquirer was recognized by Time Magazine as one of the five best newspapers in America. Mr. King also served as city editor and executive vice president of the Inquirer during his time there. In addition, he worked as a writer at Forbes Magazine, The Louisville Courier-Journal and The Providence Journal. He served as chair of the Values and Ethics Committee of the American Society of Newspaper Editors, and is a founding member of the Committee of Concerned Journalists.
He is the recipient of the inaugural Martin Luther King Jr. Leadership Award, presented by the Coro Fellows Program for young professionals; the Coleman Award, presented by the University of Pittsburgh's Institute of Politics for excellence in leadership; the 20th Anniversary Spirit of Enterprise Fred Rogers Good Neighbor Award; the Andrew W. Mathieson Fame Leadership Award; and has been awarded honorary doctorates from Point Park University and the University of Pittsburgh.
Mr. King received his Bachelor of Arts degree cum laude from Harvard University in 1967, and attended the Stanford Executive Program at Stanford University's Graduate School of Business. Mr. King's pastimes include hiking, biking, rowing, reading and writing poetry. He has published nearly two dozen poems in various literary periodicals and has had a small book of poetry, Crossing Laurel Run, published by Autumn House Press in Pittsburgh.
Mr. King current serves on the board of directors of The Pittsburgh Promise, a supporting organization of The Pittsburgh Foundation.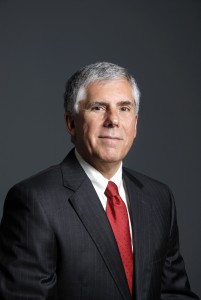 Mr. Michael Lordi, Esq.
Vice President – Global Service
Elliott Group
Michael Lordi directs the worldwide service operations of Elliott Group, a leading supplier of highly engineered rotating equipment to the oil & gas, petrochemical, and general industrial markets based in Jeannette, Pennsylvania.  Elliott's global service network includes repair facilities, field service and engineering offices, and parts distribution centers in 40 countries. Mr. Lordi's responsibilities include the ongoing expansion of Elliott's service operations in Saudi Arabia, the UAE, China, India, and Brazil.  During his 30 year career, he has held a wide range of positions managing the design, manufacture and sale of new equipment, in addition to service operations and corporate development.
Elliott Group has major manufacturing operations in Jeannette, Pennsylvania and in Sodegaura, Chiba, Japan.  Elliott Group is a subsidiary of Ebara Corporation, Tokyo, Japan.
Mr. Steve Lutes
Director, Middle East and North Africa Affairs
U.S. Chamber of Commerce
Steve Lutes is director of Turkey and Middle East Affairs at the U.S. Chamber of Commerce. He is responsible for managing the U.S.-Egypt Business Council, U.S.-Iraq Business Initiative, the U.S.-GCC Business Initiative, and serves as executive director for each. In this capacity, Lutes is responsible for developing and implementing policies and programs that promote U.S. business opportunities and investment in Egypt, Iraq, and the GCC. He works closely with Chamber member companies and business and government leaders to advance and broaden commercial relationships.
Lutes came to the Chamber from the U.S. Department of Commerce's International Trade Administration (ITA) where he was a senior legislative affairs specialist in the Office of Legislative and Intergovernmental Affairs. He focused on educating members of Congress on the benefits of trade and foreign direct investment and on advancing the Administration's trade agenda on Capitol Hill, including securing passage of the United States-Dominican Republic Central America Free Trade Agreement (CAFTA). Lutes also served as the congressional liaison to the President's Export Council and the Manufacturing Council for the Department.
Previously, Lutes worked for the Republican Party in Columbus, Ohio, where he worked in conjunction with the Bush-Cheney reelection effort in Ohio through 2004, successfully directing political and grassroots strategy in central Ohio and helping turnout the largest county vote for former President George W. Bush in Ohio. Earlier in his career, he worked on Capitol Hill and held a variety of positions, including press secretary, legislative director, and chief of staff. Lutes earned his bachelor's degree in marketing from Indiana University's Kelley School of Business. He and his wife met on Capitol Hill and live in Alexandria, Virginia.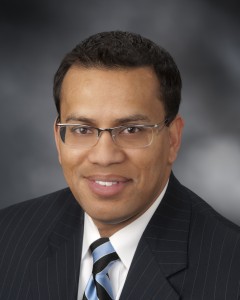 Dr. Harun Rashid
Vice President Business Development, UPMC International Services, Global Care and Passport Care, Physician Services Division and International Telemedicine
UPMC
Mr. Harun Rashid is vice president of business development with UPMC International Services. He employs his expertise to improve service delivery, standardization and business and system performance for UPMC and its international partners.
Named one of the "Top 100 CIOs" in the country in 2001, Mr. Rashid has decades of specialized experience in aligning domestic and international technology initiatives with business goals.
Previously chief information officer of Children's Hospital of Pittsburgh of UPMC, Mr. Rashid's experience was an essential part of the growth of Children's Hospital's Global Health Program, expanding service to locations including Mexico, Colombia, Qatar, Kuwait and Saudi Arabia. The Children's telehealth program has also successfully showed a decline in length-of-stay and mortality through the use of UPMC's world-class innovative telehealth and processes.
Under Mr. Rashid's oversight, Children's Hospital was designated a HIMSS level 7 facility in 2009, making it the first pediatric hospital in the country to achieve a virtual electronic health record. He also guided development of one of the first real-time pediatric international tele-monitoring programs, where distant patients are directly managed and monitored by clinicians based in Pittsburgh, PA, United States.