Confirmed Speakers: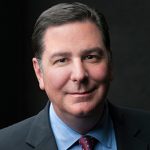 Honorable Mayor William Peduto
City of Pittsburgh
William Peduto was elected to the office of Mayor of the City of Pittsburgh in the General Election on November 5, 2013, and took office as Pittsburgh's 60th Mayor in January of 2014. Prior to taking office, he worked for 19 years on Pittsburgh City Council – seven years as a staffer then twelve years as a Member of Council. As a Councilman, Bill Peduto wrote the most comprehensive package of government reform legislation in Pittsburgh's history. He strengthened the Ethics Code, created the city's first Campaign Finance Limits, established Lobbyist Disclosure and Lobbyist Registration and ended No-Bid Contracts. As Mayor, Peduto continues to champion the protection and enhancement of Pittsburgh's new reputation – maintaining fiscal responsibility, establishing community based development plans, embracing innovative solutions and becoming a leader in green initiatives.
Since taking office, Mayor Peduto has lead a collaborative effort to make Pittsburgh a leading 21st Century city. The Peduto administration has partnered with the White House on numerous initiatives, resulting in direct access to federal support related to affordable housing, education, economic development, energy efficiency, immigration, manufacturing, community policing, workforce development, technology and transportation. Under Peduto's leadership the City of Pittsburgh has played an active role in National League of Cities, U.S. Conference of Mayors and the Pennsylvania Municipal League initiatives. Pittsburgh was recently selected to join the Rockefeller Foundation network's 100 Resilient Cities, which provides resources to improve city resilience in the face of climate change, globalization and urbanization trends. In 2015 Mayor Peduto signed a unique agreement with the U.S. Department of Energy to make the city a world leader in district energy production and Pittsburgh joined the UN's Compact of Mayors, a global coalition of climate leaders committed to local action and global impact. Recently Mayor Peduto joined with mayors across the world to reaffirm Pittsburgh's commitment to the Paris Agreement and efforts to combat climate change.Mayor Peduto is also a founding member of the MetroLab Network, a national alliance of cities and universities committed to providing analytically-based solutions to improve urban infrastructure, services and other public sector priorities.
The Peduto administration is working to ensure that everyone benefits from Pittsburgh's transformation and growth because, "If it's not for all, it's not for us."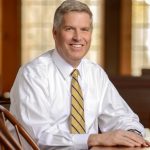 Dr. Patrick Gallagher
Chancellor
University of Pittsburgh
As the University of Pittsburgh's 18th chancellor, Patrick Gallagher directs one of the nation's premier public institutions for higher education and research. In this role, Gallagher oversees a community of more than 33,000 students at five distinct campuses. He also supports the work of more than 14,000 faculty and staff members who are committed to advancing the University's legacy of academic excellence, community service and research innovation.
Under his leadership, Pitt has strengthened its status as one of the nation's premier public institutions for higher education and research, including being named a top public school in the nation by U.S. News & World Report.
Prior to his installation at Pitt, Gallagher spent more than two decades in public service. In 2009, the president appointed him to direct the National Institute of Standards and Technology. While in this role, Gallagher also served as acting deputy secretary of commerce before leaving for Pitt in the summer of 2014.
Gallagher has also completed terms on a wide range of community boards and committees, including the president's 12-person Commission on Enhancing National Cybersecurity in 2016. He currently serves as chair of the Commission on Economic and Community Engagement for the Association of Public and Land-grant Universities.
Gallagher holds a Ph.D. in physics from Pitt and a bachelor's degree in physics and philosophy from Benedictine College in Kansas.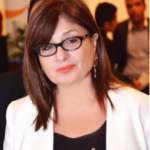 Ms. Sylvia Menassa
Chief Executive Officer – AmCham Egypt
Regional Chief Executive Officer – AmCham MENA Council
Sylvia Menassa is the CEO of AmCham Egypt and as such leads the organization, which serves and connects almost 1,900 members. Menassa has been playing an instrumental role in promoting the U.S.­-Egypt business relationship through coordinating policy advocacy efforts on behalf of Egypt's private sector, the organization of several Doorknock and business missions to and from the U.S., and awareness building activities aimed at enhancing the economic and business environment and encouraging investment.
Menassa also serves as the Chief Executive Officer for the AmCham MENA Regional Council, for which AmCham Egypt serves as the Permanent Secretariat, coordinating the activities of 11 countries and working to promote U.S. business and investment in the MENA region.
Menassa has been serving AmCham Egypt relentlessly for the past 30 years in various positions, last of which being COO of AmCham Egypt, managing the operations and overseeing the implementation of AmCham Egypt's program of work.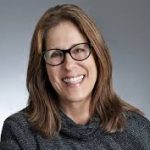 Ms. Audrey Russo
President & Chief Executive Officer
Pittsburgh Technology Council
Since 2007, Audrey Russo has served the technology business sector for southwestern PA as President and CEO of the Pittsburgh Technology Council (www.pghtech.org), the oldest (1983) and largest technology trade association in North America. In this role, Russo facilitates strong interaction across all sectors of the regional economy, which she believes will only succeed and grow through technology innovation and commercialized disruptions across every platform and experience. With a background in information technology, operations and finance, Russo previously worked for large multi-national Fortune 500 companies (Alcoa, Reynolds Metals), as well as at MAYA Design, and in an adjunct faculty and project role at Virginia Commonwealth University.
Russo earned her Bachelor of Science from Ohio State University. She also has a Masters in Public Administration from Syracuse University's Maxwell School of Public Affairs.
Russo is committed to the complexity of Pittsburgh's physical, literal and metaphorical terrain, and believes that vital cities are the moral imperative in achieving competitive, diverse and vibrant economies. She was the Board Chair for the World Affairs Council of Pittsburgh. Russo is a serving board member at the following organizations: Regional Industrial Development Corporation (RIDC), Jewish Community Center (JCC) of Greater Pittsburgh, CityLab, Highmark Business Advisory Board, the Urban League of Greater Pittsburgh and City of Asylum. Russo also co-hosts TechVibe Radio on KDKA 1020 AM Friday nights at 7 to explore technology companies and entrepreneurial issues.
Advanced Manufacturing Section: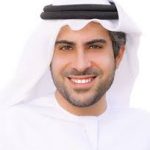 Mr. Badr Al-Olama
Executive Director, Aerospace, Mubadala
Head of the Organizing Committee, Global Manufacturing and Industrialization Summit (GMIS)
Mr. Badr Al-Olama heads Aerospace and Defense at Mubadala Investment Company (Mubadala), where he oversees a portfolio which includes Strata Manufacturing PJSC (Strata), Turbine Services and Solutions (TS&S), Sanad Aero Solutions (Sanad) and Emirates Defense Industries Company (EDIC). He is the Chairman of Strata, TS&S and Sanad and a board member at the UAE Space Agency and EDIC.
Badr heads the organizing committee for the Global Manufacturing and Industrialization Summit (GMIS) – a pioneering collaborative platform that is a joint initiative between the United Arab Emirates and the United Nations Industrial Development Organization (UNIDO) that aims to transform and shape the future of manufacturing.
Prior to his current role, Badr was the Chief Executive Officer of Strata and President of the UAE Harvard Club. He also led the strategic development of Nibras Al Ain Aerospace Park, a joint initiative between Mubadala and Abu Dhabi Airports Company (ADAC), which aims to establish a sustainable aerospace ecosystem in Abu Dhabi and the United Arab Emirates.
Nominated as a 'Young Global Leader for the Middle East and North Africa region' by the World Economic Forum, Badr began his career as an advocate and legal consultant at Habib Al-Mulla & Company, currently known as Baker & McKenzie Habib Al-Mulla. He holds a bachelor's degree in Shari'a and Law from UAE University (2002), and an LL.M degree from Harvard Law School (2005).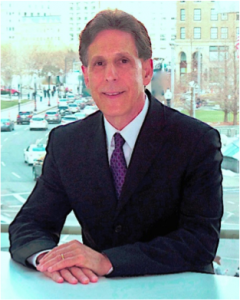 Mr. Ira Moskowitz
Chief Executive Officer
Advanced Robotics for Manufacturing (ARM) Institute
Mr. Ira Moskowitz is the Chief Executive Officer of the Advanced Robotics for Manufacturing (ARM) Institute.
Founded at Carnegie Mellon University in January 2017 and now operating as an independent non-profit, ARM is a DoD-funded national membership-based consortium of over 270 organizations leading more than 70 projects in support of its mission.
The mission of the ARM Institute is to accelerate the adoption of transformative robotics technologies that will elevate the foundation of every advanced manufacturing activity today and in the future. ARM leverages a unique, robust and diverse ecosystem of partners across industry, academia and government to make robots and artificial intelligence more accessible to U.S. manufacturers large and small, train and empower the manufacturing workforce, strengthen the economy, and assist the nation's efforts become more secure, resilient and globally competitive.
Prior to his new role, Mr. Moskowitz served as Director of Advanced Manufacturing Programs for the Massachusetts Technology Collaborative. Since 2017, he has led Massachusetts' efforts for manufacturing innovation, overseeing the Massachusetts Manufacturing Innovation Initiative (M2I2), a $100 million economic development program affiliated with Manufacturing USA®. He has served on the boards of multiple DoD-led Manufacturing USA® Institutes, and has deep experience working directly with state and federal agencies.
Previously, Mr. Moskowitz spent 30 years managing global semiconductor technology development and manufacturing including wafer fabrication, assembly and test operations in the U.S., Europe and Asia. Most recently, he was the Vice President and General Manager of U.S. Operations at Analog Devices, responsible for the company's domestic manufacturing operations and the technology development that supported it. He also started and managed the manufacturing and process development for a new MEMS venture within Analog Devices which resulted in the commercialization of disruptive airbag control technology. Prior to Analog Devices, Mr. Moskowitz was employed by AT&T Bell Labs where he was named a Distinguished Member of Technical Staff, the highest technical designation at Bell Labs.
Mr. Moskowitz holds a Master of Business Administration in Finance and International Business from the Stern School of Business, New York University (NYU), a Master of Science in Electrical Engineering and Computer Science from the Massachusetts Institute of Technology (MIT), and a Bachelor of Science in Electrical Engineering from the University of Rochester.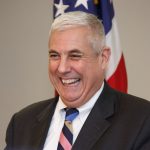 Mr. Danny Sebright
President
U.S.-U.A.E. Business Council

Danny E. Sebright was appointed in June 2008 as President of the U.S.-U.A.E. Business Council, the key organization building commercial ties and growing business opportunities between the two countries.
Previously, Mr. Sebright worked at the geo-strategic advisory firm The Cohen Group from 2002-2016. Prior to this, he served as the Defense Department's Director of the Policy Executive Secretariat for the global war on terrorism from 2001-2002 during Operation ENDURING FREEDOM in Afghanistan and Operation NOBLE EAGLE. He was awarded the Department of Defense Exceptional Civilian Service Award for his service to his country.
Mr. Sebright also served in the Office of the Under Secretary for Policy at the Department of Defense from 1995-2001, advising the Defense Department on the Middle East Peace Process, regional arms sales, and counter-proliferation initiatives. Mr. Sebright coordinated and implemented U.S. foreign military sales to Israel and many other countries in the Middle East. He received the Paul H. Nitze Award for Excellence in International Security Policy for his work on the Middle East Peace Process. Prior to this, Mr. Sebright served with the Defense Intelligence Agency from 1984 to 1995 as a career intelligence officer, earning numerous Intelligence Community awards for his service.
Mr. Sebright earned a Master's Degree in Public Administration from Harvard University's John F. Kennedy School of Government in 2001. He earned his BA in International Affairs from the George Washington University in 1984.
Mr. Sebright is a member of the International Institute of Strategic Studies and serves on the advisory boards of a number of philanthropic organizations including Children's National Medical Center in Washington DC, and the Eisenhower Institute at Gettysburg College. He is passionate about giving back to college students, teaching a seminar on the Middle East at Gettysburg College and mentoring students at his alma maters.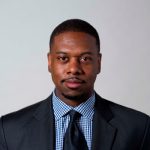 Mr. Mark Anthony Thomas
President
Pittsburgh Regional Alliance
Mark Anthony Thomas was appointed president of the Pittsburgh Regional Alliance, an affiliate of the Allegheny Conference on Community Development, effective July 2019. He is responsible for creating, developing and executing the 10-county Pittsburgh region's economic development strategy and advancing partnerships to drive job creation and business investment. Mark has nearly two decades of experience crafting and executing economic growth strategies and cross-sector collaboration for New York City, Los Angeles and Atlanta. In 2016, Mark was selected by New York City Economic Development Corporation (NYCEDC) to serve as its first Senior Vice President of Partnerships, establishing teams to foster and manage industry and international relationships and business attraction. He played a pivotal role in launching the city's $1.3 billion effort to catalyze 100,000 jobs in emerging industry sectors and further diversify the local economy. He's led efforts to partner with New York's international trade community to advance the city's global startup attraction, an approach recognized as the top North American FDI Strategy by fDi (Foreign Direct Investment) magazine in 2019.
Prior to NYCEDC, Mark served as the City of Los Angeles' inaugural FUSE Executive Fellow, leading efforts to make the city's neighborhoods more livable. He then served as Director of the Mayor's Operations Innovation Team, a partnership between the Mayor's Office and the Los Angeles Coalition for the Economy and Jobs, to spearhead reforms of the city's procurement, real estate asset management and risk management operations. Before entering the public sector, Mark worked in the media sector, shaping content and investigative journalism on social impact, economic development and effective governance.
Mark serves on the Board of Directors for the Power of 32 Site Development Fund (Chairman), Fuse Corps and the Camille A. Brown Dance Company. He is a graduate of MIT (MBA), Columbia University (MPA), and the University of Georgia.
Healthcare Section:

Dr. Ahmed Khalil
Co-Chair, AmCham Egypt Healthcare Committee
Senior Director, Government Affairs and Policy – North Africa, Johnson & Johnson

Ahmed Khalil is currently the Senior Director for Government Affairs and Policy for the North Africa Cluster of countries (Egypt, Maghreb region and Jordan), for Johnson & Johnson since May 2017. Ahmed leads the North Africa Government Affairs and Policy team responsible for Johnson & Johnson cross sectors, mainly Pharmaceutical Janssen business, Medical Devices and Consumer business. Before his current assignment, Ahmed was Johnson & Johnson's General Manager / KSA for Consumer sector, and led the establishing of Johnson & Johnson legal entity in KSA.
Ahmed has +30 years of pharmaceutical experience and business leadership in various countries in MENA region including 17 years at Johnson & Johnson Janssen, North Africa. Ahmed is recognized for building high performing ethical teams and solid track record of managing P&L. Ahmed key strengths and competencies are Government Affairs, Strategic development, Business leadership and successful P&L management across MENA region.
Before joining Johnson &Johnson, Ahmed lead MSD / Merck & Co. Business Unit in Egypt and KSA for 13 years. He is a Clinical Pharmacist graduated from faculty of Pharmacy at Alexandria University.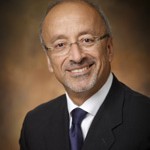 Mr. Samir Khalil
Executive Director, Middle East & Africa
Pharmaceutical Research and Manufacturers of America (PhRMA)
Samir A. Khalil is Executive Director, Middle East & Africa, at Pharmaceutical Research and Manufacturers of America (PhRMA), an international trade association that represents the world's leading research-based pharmaceutical companies. In this position, his primary focus is to work with governments in the Middle East & Africa Region and PhRMA member companies to advance policies in areas such as access to medicines, innovation, healthcare financing, trade, intellectual property rights protection, and other industrial and healthcare policies.
A storied pharmaceutical industry executive, Samir brings to the role more than four decades of extensive experience within the pharmaceutical business, public policy and advocacy. Prior to Joining PhRMA in 2013, Samir worked with Merck & Co, Inc. since 1974. Over the course of his career at Merck, he progressed through a broad range of positions in line management, operations, and public policy, with involvement in almost every region in the world. Samir was Managing Director for MSD Saudi Arabia, Managing Director for MSD Egypt, and Director Management Operations for the Far East/Pacific region in the early nineties, where he was part of the team that initiated Merck's direct operations and structure in key countries in Far East/Pacific, including Taiwan and Korea.
In the policy realm, Samir had responsibilities for leading the Merck International policy team, as well as the Asia Pacific, China and Latin America Policy teams. He has also served as Executive Director, HIV Policy & External Affairs for Europe, the Middle East and Africa, where he was responsible for driving Merck and industry initiatives to improve access to HIV/AIDS care and treatment in the developing world.
As head of Merck Policy & External Affairs for the Middle East Africa Region, Samir played a major role in helping to establish strong standards of intellectual property protection through trade negotiations in several countries in the Middle East. He was also instrumental in leading Merck's efforts to establish the Gulf Center of Excellence in Ethics and the Ethics Institute of South Africa.
Samir represented Merck on the Board of Directors of the Merck/Gates/Botswana partnership in Botswana, known as the African Comprehensive HIV/AIDS Partnerships (ACHAP), and he chaired the Board of Merck's partnership with the Government of China, known as China – MSD HIV/AIDS Partnership (C-MAP).
Samir holds a Bachelor of Science degree in Pharmacy. He has attended numerous Executive Business and Development programs at several universities in the USA, including Columbia University, the University of Michigan, the Wharton School of the University of Pennsylvania, Harvard University and Oxford University in the UK.
Dr. Ezz-Eldin Moukamal, MD, FHM
Chief Medical Officer
Allegheny Health Network – Forbes Hospital
Dr. Moukamal is an experienced board certified Internal Medicine physician. He emigrated from Syria in 1995 after completing his medical training at the University of Aleppo. He finished his residency training at UPMC Shadyside Hospital in Pittsburgh where he was also a Chief Resident.
He is currently serving as the Chief Medical Officer at "AHN-Forbes Hospital" and as the Medical Director of "Premier Medical Associates" Hospitalist program. Dr. Moukamal has served in various leadership roles at Forbes Hospital including as a chief of internal medicine division and as a physician advisor.
He is a currently a member of the board of Directors at Premier Medical Associates and served on multiple other steering committees and boards over the years. In those leadership roles he was able to champion and implement many quality and value oriented care initiatives.
He is recognized as one of the Best "Hospital Medicine" Doctors in Pittsburgh since 2016. In addition Dr. Moukamal enjoys mentoring and advising digital health and life sciences startups across the region.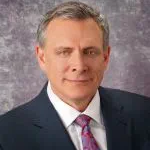 Dr. Steven Shapiro, M.D.
Executive Vice President
Chief Medical and Scientific Officer
President, Health Services Division
UPMC
Steven D. Shapiro, MD, leads the Health Services Division as an executive vice president of UPMC, along with his overarching responsibility as chief medical and scientific officer for this integrated delivery and finance system. Dr. Shapiro works with colleagues across UPMC and the division, which includes 40 hospitals and 4,900 employed physicians. In collaboration with the University of Pittsburgh Schools of the Health Sciences and the UPMC Insurance Services Division, Dr. Shapiro is promoting evidence-based care pathways and population health models that position UPMC to provide the highest value and quality to patients.
During his first five years at UPMC and Pitt, Dr. Shapiro served as the Jack D. Myers Professor and chair of the Department of Medicine. He was named UPMC's chief medical and scientific officer in 2010.
Dr. Shapiro received his undergraduate and medical degrees from the University of Chicago. He then completed an internal medicine residency, chief residency and fellowship in respiratory and critical care at the Washington University School of Medicine in St. Louis. Prior to his move to Pittsburgh, Dr. Shapiro was the Parker B. Francis Professor of Medicine at Harvard Medical School and the chief of the Division of Pulmonary and Critical Care at Brigham and Women's Hospital.
Dr. Shapiro is a physician-scientist who remains active clinically and at the lab bench. His research is focused on novel molecular pathways of inflammation, tissue destruction, and host defense in chronic obstructive pulmonary disease (COPD), infectious diseases, vascular disease, and lung cancer. His efforts have led to several new potential therapies that are in clinical trials. He is the author of more than 230 peer-reviewed manuscripts, chapters, and reviews. In addition, Dr. Shapiro was the editor-in-chief of the American Journal of Respiratory Cell and Molecular Biology and serves on several editorial boards, including the Journal of Clinical Investigation. Dr. Shapiro also served on the advisory committee of the National Heart, Lung, and Blood Institute and currently serves as a member of the U.S. Food and Drug Administration's Pulmonary-Allergy Drugs Advisory Committee.
Moderator:
Mr. Bill Flanagan
Chief Corporate Relations Officer
Allegheny Conference on Community Development
Bill Flanagan serves as Chief Corporate Relations Officer for the Allegheny Conference on Community Development and its affiliated regional development organizations: The Greater Pittsburgh Chamber of Commerce, the Pennsylvania Economy League of Greater Pittsburgh LLC and the Pittsburgh Regional Alliance. In this role, Bill guides the development of regional and organizational messaging strategy, and works with public and private sector partners to improve the economy and quality of place across the Pittsburgh region.
In 2009, Bill served as president of the Pittsburgh G-20 Partnership, the public-private partnership that welcomed the world to Pittsburgh for the G-20 Summit.
From 2004-2008 Bill served as the Executive Director of Pittsburgh 250, the 14-county commemoration of the 250th anniversary of the naming of Pittsburgh.
An experienced broadcast journalist, Bill has told the story of the transformation of the economy in Pittsburgh, Pennsylvania for more than 35-years. He serves as host and producer of "Our Region's Business," a weekly business public affairs program now in its 15th year on WPXI-TV in Pittsburgh, PA, the Pittsburgh Cable News Channel (PCNC), and YouTube.
Bill serves as vice chair of Rivers of Steel and on the board of Leadership Pittsburgh, Inc. and as an advisor to the Daisy Wilson Artist Community, the National Flag Foundation, and the International Free Expression Project.
Bill and his wife, Ann Devlin Flanagan, are the parents of two children, Will and the late Mara Catherine.