Purchase Tickets to Renowned Author & Journalist Thomas Friedman
for the Evening of October 15th

Middle East Dignitaries & Featured Speakers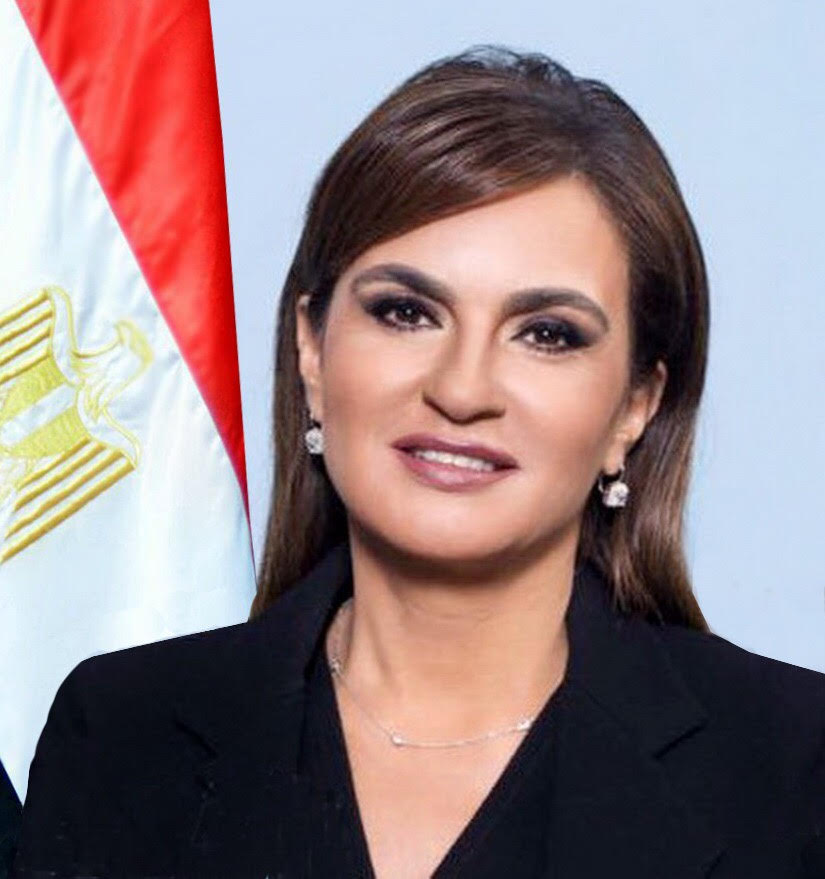 Her Excellency Dr. Sahar Nasr
Minister of Investment and International Cooperation
The Arab Republic of Egypt
Her Excellency Dr. Sahar Nasr was sworn in as the Egyptian Minister of Investment and International Cooperation on February 16, 2017 then reappointed on June 14, 2018.
Dr. Nasr earned her Professorship from the Supreme Council of Universities. She is a Professor of Economics at the American University in Cairo and a Lecturer at several Egyptian and foreign universities. Throughout her academic career, she published over 60 research papers, technical reports and books. Some of these papers have contributed to drafting and structuring economic policies in various developing countries and emerging markets, including Egypt.
Since assuming her role as Minister of International Cooperation on September 19, 2015, Dr. Nasr has made several strides in restructuring and reforming the Ministry, such as the establishment of a unit for monitoring and evaluation and a policy development and strategic planning unit in order to increase the efficiency and effectiveness of Official Development Assistance (ODA) to Egypt.
Furthermore, Dr. Nasr has focused on strengthening Egypt's ties with its existing international partners, as well as exploring new opportunities for cooperation, all through the establishment of mutually-beneficial partnerships. Dr. Nasr also serves as Governor of Egypt to several institutions such as The World Bank, The European Bank for Reconstruction and Development, Arab Bank for Economic Development in Africa, and Asian Infrastructure Investment Bank.
Dr. Nasr has extensive experience in negotiating and securing international grants and loans, especially within her role as Lead Economist at the World Bank.
In 2015 Her Excellency was named the most influential woman in the Arab economic sector.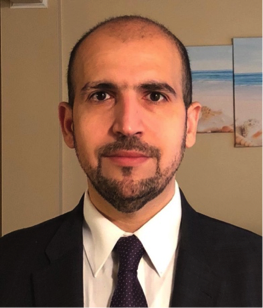 Ahmed Abuzinadah
Commercial Attaché
Royal Embassy of Saudi Arabia at Washington D.C.
Ahmed Abuzinadah is the commercial attaché in the Royal Embassy of Saudi Arabia in Washington DC. Ahmed's focus is on building sustainable bridges and bilateral business and economic relations between Saudi Arabia and United States.
He is a dedicated and results-driven professional offering extensive senior management level experience. Before joining the public sector, Ahmed established a successful Business and investments venture and taken full responsibility for the implementation of critical business functions, at the same time as effectively developing new business opportunities through a range of avenues. A competent strategist and analyst who makes use of industry and consumer data and trends to develop innovative plans that facilitate competitive growth and superiority. Possesses excellent interpersonal and communication skills, the ability to influence decisions and to develop positive relationships both internally and externally.
Before that, he was the CEO of Alsunbula for investments with more than $200 million assets under management, and the senior marketing manager in Aljazira Bank, Ahmed worked also as the Managing director of AMAD marketing and international investments.
Ahmed started his career in SAVOLA group as marketing brand manager and commodities futures trader. He holds a bachelor of science in business administration and an MBA in marketing.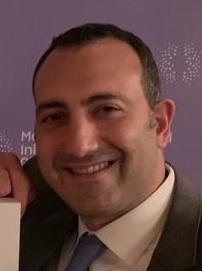 Namir Hourani
Managing Director
Global Manufacturing and Industrialisation Summit (GMIS)
United Arab Emirates
Namir Hourani is the Managing Director of the organizing committee for the Global Manufacturing and Industrialisation Summit (GMIS – www.gmisummit. com). A joint initiative between the UAE Government and the United Nations Industrial Development Organization (UNIDO), GMIS is the world's first cross-industry forum dedicated to shaping the future of manufacturing.
Prior to the role of Managing Director, Namir volunteered to establish the inaugural GMIS in 2017 at the Paris Sorbonne University in Abu Dhabi by leading all marketing and operational logistics on behalf of the organising committee. During his tenure as a volunteer, Namir was instrumental in transforming GMIS into a platform for global good. This transformation has transpired in the launch of GMIS' first endeavor – the Mohammed bin Rashid Initiative for Global Prosperity (www.makingprosperity. com), a global impact initiative which aims to unite the world's leading manufacturers, start-ups and entrepreneurs, governments, UN agencies and philanthropists, academia and researchers, to form a community dedicated to spreading global prosperity through the art of 'making'.
Namir started his career in marketing and held various roles at Procter & Gamble, Universal McCann, 3M and Impact BBDO, and credits his accomplishments to the experience he gained from working with these global organizations.
Namir is of Lebanese descent, born and raised in Dubai. He holds a Bachelor of Arts in Marketing from the American University in Dubai (2003) and attended Georgetown University (2001) in Washington DC.
Speakers In Alphabetical Order (Partial List):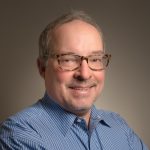 Jay Douglass
Chief Operating Officer
Advanced Robotics for Manufacturing (ARM)
Jay is Chief Operating Officer of Advanced Robotics for Manufacturing (ARM). Founded at Carnegie Mellon University in January 2017 and now operating as an independent non-profit, ARM won an $80 million grant from the U.S. Department of Defense to become the leading catalyst of robotics innovation to accelerate growth in US-based manufacturing.
ARM operates as part of the Manufacturing USA network, and is supported by an additional $150 million in commitments from 170 members and partners in industry, academia, technology, government and economic development groups. By creating a collaborative ecosystem of like-minded organizations, ARM is speeding the movement of industrial robots into commercial use, while preparing a labor force to operate and manage these technologies.
Previously Jay worked at the Software Engineering Institute at Carnegie Mellon University. His focus was on developing business opportunities for technology development and technology transfer with commercial organizations. He most recently managed the SEI's business in Europe. Jay has worked with a wide variety of software development and quality technologies.
Jay's educational background includes a BS in Business Administration from Miami University and an MBA from the University of Pittsburgh.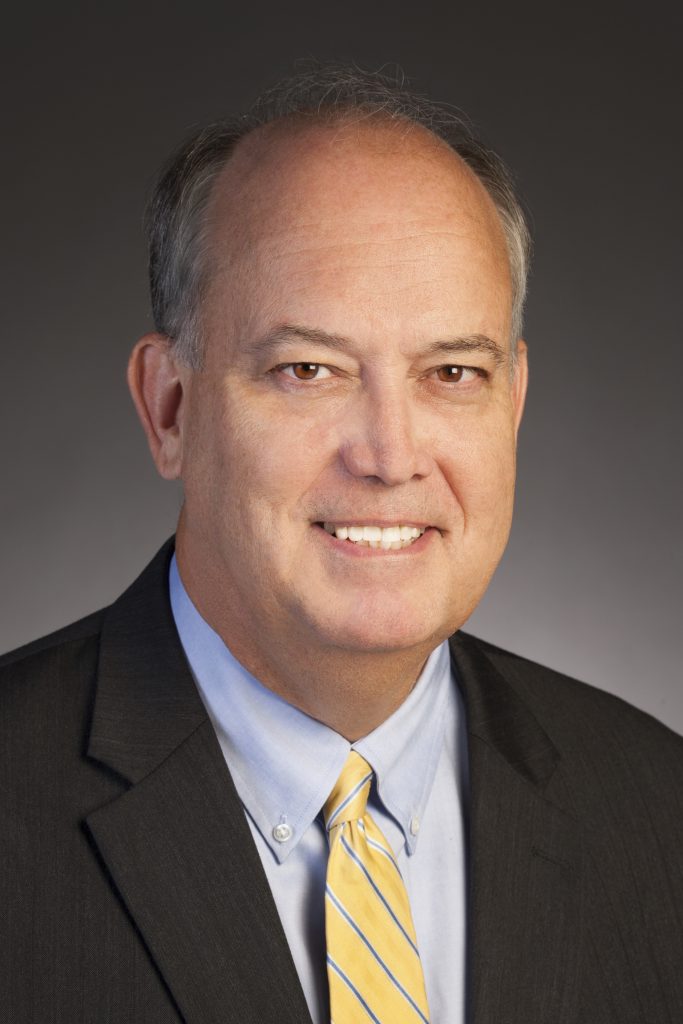 Bill Flanagan
Chief Corporate Relations Officer
Allegheny Conference on Community Development
Mr. Bill Flanagan serves as Chief Corporate Relations Officer for the Allegheny Conference on Community Development and its affiliated regional development organizations: The Pennsylvania Economy League of Greater Pittsburgh LLC, the Pittsburgh Regional Alliance and The Greater Pittsburgh Chamber of Commerce. In this role, Mr. Flanagan guides the development of regional and organizational messaging strategy and supervises Investor Relations activities, including membership development and programming, as well as fundraising.
As President of The Pittsburgh G-20 Partnership in 2009, Mr. Flanagan helped to organize the public/private partnership of organizations from across southwestern Pennsylvania that came together to welcome the world for the Pittsburgh Summit. He also hosts "Our Region's Business" on WPXI-TV, WJAC-TV, WTOV-TV and the Pittsburgh Cable News Channel (PCNC). A graduate of Northwestern University (B.S. Speech), Bill holds a Master's Degree in Journalism from the University of Missouri-Columbia.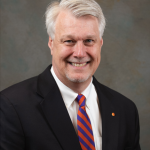 Mark Johnson, Ph.D.
Former Director of the Advanced Manufacturing Office (AMO) in the Office of Energy Efficiency and Renewable Energy (EERE)
Founding Director, Center for Advanced Manufacturing, Clemson University
Mark Johnson, Ph.D., is the former Director of the Advanced Manufacturing Office (AMO) in the Office of Energy Efficiency and Renewable Energy (EERE). AMO is focused on creating a fertile innovation environment for advanced manufacturing, enabling vigorous domestic development of new energy-efficient manufacturing processes and materials technologies to reduce the energy intensity and life-cycle energy consumption of manufactured products.
Previously, Mark served as a Program Director in the Advanced Research Projects Agency–Energy (ARPA-E) where he had the longest tenure in that post—from ARPA-E's formation in 2010 to mid-2013. At ARPA-E, Mark led initiatives to advance energy storage and critical materials, as well as projects in small business, advanced semiconductor, novel wind architectures, superconductors and electric machines.
He also served as the Industry and Innovation Program Director for the Future Renewable Electric Energy Delivery and Management (FREEDM) Systems Center. This is a National Science Foundation Gen-111 Engineering Research Center targeting the convergence of power electronics, energy storage, renewable resource integration and information technology for electric power systems.
Mark joined EERE on assignment from North Carolina State University, where he was an Associate Professor of Materials Science and Engineering. His research has focused on crystal growth and device fabrication of compound semiconductor materials with electronic and photonic applications. Mark also taught in the Technology, Entrepreneurship and Commercialization program jointly between the NC State Colleges of Management and Engineering. In addition to his academic career, Mark is an entrepreneur and early stage leader in Quantum Epitaxial Designs (now International Quantum Epitaxy), EPI Systems (now Veeco) and Nitronex (now GaAs Labs).
Mark has a bachelor's degree from MIT and a Ph.D., from NC State, both in Materials Science and Engineering.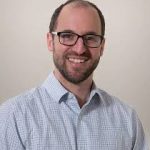 Fraser Kitchell
CEO
KEF Robotics
Fraser serves as the CEO of KEF Robotics, a software startup based in Pittsburgh, PA, and leads the company's partnership development, technology commercialization, and corporate strategy. KEF Robotics develops technologies to accelerate the deployment of UAV (unmanned aerial vehicle) autonomy for applications in defense and aerospace. KEF has extensive experience in robotics research and development and commercialization, and finished as the leading team in the Drone Racing League (DRL) and Lockheed Martin's AlphaPilot Challenge.
In Fraser's prior role at Astrobotic Technology, Inc., he founded and led the company's research and development group to notable successes, including a $10M NASA Tipping Point award, numerous SBIRs (Space Based Infrared Surveillance), and technical development contracts with Bosch Research and a large US Aerospace contractor. Fraser has a B.S. in Biology from Amherst College and M.S. in Energy Science from Carnegie Mellon University.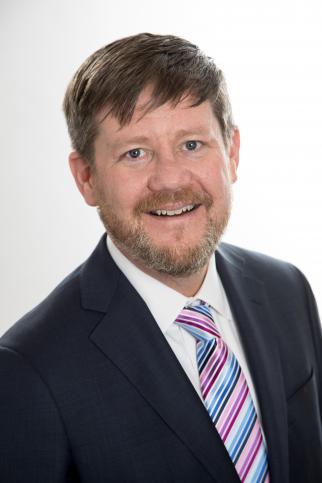 Steve Lutes
Vice President, Middle East Affairs
U.S. Chamber of Commerce
Steve Lutes is vice president of Middle East Affairs at the U.S. Chamber of Commerce. He is responsible for managing the U.S.-Egypt Business Council, U.S.-Iraq Business Initiative, the U.S.-GCC Business Initiative, and serves as executive director for each. In this capacity, Lutes is responsible for developing and implementing policies and programs that promote U.S. business opportunities and investment in Egypt, Iraq, Saudi Arabia, the U.A.E., Qatar, Kuwait, Oman and Bahrain. He works closely with Chamber member companies and business and government leaders to deepen and expand commercial relationships.
Lutes came to the Chamber from the U.S. Department of Commerce's International Trade Administration (ITA) where he was a senior legislative affairs specialist in the Office of Legislative and Intergovernmental Affairs. He focused on educating members of Congress on the benefits of trade and foreign direct investment and on advancing the Administration's trade agenda on Capitol Hill, including securing passage of the United States-Dominican Republic-Central America Free Trade Agreement (CAFTA). Lutes also served as the congressional liaison to the President's Export Council and the Manufacturing Council for the Department.
Earlier in his career, he worked on Capitol Hill and held a variety of positions, including press secretary, legislative director, and chief of staff.
Lutes earned his bachelor's degree in marketing from Indiana University's Kelley School of Business. He serves on the Board of Directors of the American University in Iraq – Sulaimani Foundation. Steve and his wife met while working on Capitol Hill and live in Alexandria, Virginia.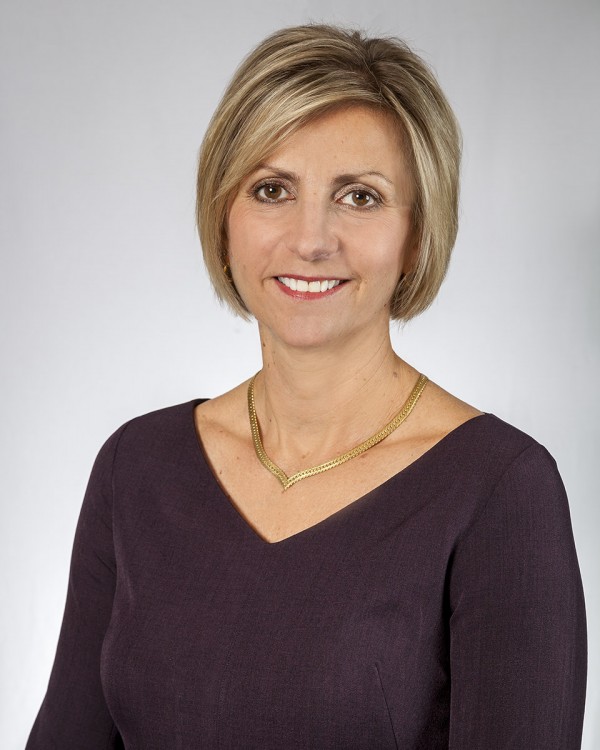 Petra Mitchell
President & CEO
Catalyst Connection
Ms. Petra Mitchell is the President and CEO of Catalyst Connection, a nonprofit economic development organization dedicated to helping manufacturers with business growth and job creation. Catalyst Connection is the NIST Manufacturing Extension Partnership (MEP) and the Industrial Resource Center (IRC) of Southwestern Pennsylvania. Ms. Mitchell's experience in manufacturing operations, technology acceleration and business development stretches back to 1988. Before joining Catalyst Connection, she was employed by GE Aircraft Engines, now GE Aviation. She holds a B.S. in mechanical engineering from the University of Dayton, and an M.S. from the University of Cincinnati. She is on the Board of Directors of the Advanced Robotics in Manufacturing (ARM) Institute, Leadership Pittsburgh and the Pennsylvania Industrial Resource Center (IRC) Network. Previously she served as a Board Member of the Federal Reserve Bank of Cleveland –Pittsburgh Branch, Keystone Powdered Metals and Kopp Glass Inc. Ms. Mitchell is also the Honorary Consul for the Republic of Slovenia.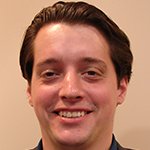 Chris Moehle
Managing Director
Coal Hill Ventures & The Robotics Hub
Chris Moehle is the managing director of The Robotics Hub in Pittsburgh, Pennsylvania. Moehle, a firm believer in the power of robotics to improve economies and communities, founded the robotics-based venture capital fund with the goal of increasing the amount of companies that tackle the most pressing problems in our society.
In addition to serving as a chairman and CEO of JDV Robotics, an assistive robotics software enterprise, Moehle advises cutting-edge firms such as Agility Robotics, Allvision IO, Module, Seismic (robotic clothing) and many others. He frequently lectures on the topic of "Robotics For Humanity: How Advanced Robotics Are Improving our Lives."
Moehle previously served as an associate director of new ventures at the National Robotics Engineering Center. He holds a PhD in Applied Science from the University of Virginia and an MBA from Carnegie Mellon University's Tepper School of Business.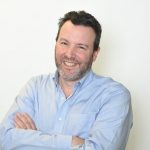 Douglas Ramsey
Chief Development Officer
Hackrod
Douglas Ramsey has over 25 years of experience working across a number of manufacturing industries including primary metals, automotive, aerospace, energy, defense, and consumer products in the US, Europe, Japan, and South Korea.
​Douglas is an international thought leader in advanced manufacturing technology and policy. Most recently, he served as the Chairman of the Industrial Control Board for the US National Lightweight Metals Innovation Institute (LIFT) in Detroit and as a manufacturing technology policy advisor and contributor to the White House as part of the Advanced Manufacturing Partnership (AMP 2.0). He has also held board and advisory roles with a number of manufacturing institutes in the US including the Smart Manufacturing Leadership Coalition (SMLC), America Makes, the Clean Energy Smart Manufacturing Innovation Institute (CESMII), and Institute for Advanced Composites Manufacturing Innovation (IACMI).​
Douglas holds a Masters in Science and Economics in Strategic Studies from the National University of Wales, Aberystwyth, UK and a Bachelor of Arts in East Asian Studies and a Minor in Japanese from the Pennsylvania State University. Mr. Ramsey is fluent in English and Japanese.
Evening Speakers Biography Links Below:
Thomas Friedman, Evening Lecture Keynote
Morgan O'Brien, Peoples Natural Gas Company, Introduction of Thomas Friedman