In December 2016 Friedman published his seventh and latest book Thank You For Being Late: An Optimist's Guide To Thriving In The Age Of Accelerations. It became his seventh New York Times bestseller. In Thank You For Being Late: An Optimist's Guide to Thriving in the Age of Accelerations, Friedman offers a blueprint for overcoming the stresses and challenges of a world being transformed by technology, globalization, and climate change.
His previous New York Times bestseller, co-written with Michael Mandelbaum, was That Used to Be Us: How America Fell Behind in the World It Invented and How We Can Come Back. According to The Christian Science Monitor, "Anyone who cares about America's future ought to read this book and hear the authors' compelling case."
Friedman'sThe World is Flathas sold four-and-a-half million copies and won the inaugural Financial Times and Goldman Sachs Business Book of the Year Award. In 2012 Friedman updated his National Book Award-winner, From Beirut to Jerusalem, adding a fresh discussion of the Arab Awakenings and Arab/Israeli relations in a new preface and afterword.
Friedman's Hot, Flat and Crowded: Why We Need a Green Revolution — and How It Can Renew America, was a #1 New York Times bestseller. Friedman's other bestsellers include Longitudes and Attitudes: The World in the Age of Terrorism, and The Lexus and the Olive Tree, which Kirkus Reviews called "simply the best book written on globalization."
Ranked #2 on The Wall Street Journal's list of "influential business thinkers," named to the 2011 Thinkers50 and the 2013 list of Foreign Policy's Top Global Thinkers, and considered one of "America's Best Leaders" by US News & World Report, Friedman is a frequent guest on programs such as Meet The Press and Morning Joe. His TV documentaries, Searching for the Roots of 9/11, The Other Side of Outsourcing, and Addicted to Oil, have aired on the Discovery Channel. Friedman is featured in Showtime's climate change documentary seriesYears of Living Dangerously, executive produced by James Cameron and Arnold Schwarzenegger.
In awarding Friedman his third Pulitzer Prize, the Pulitzer Board cited his "clarity of vision, based on extensive reporting, in commenting on the worldwide impact of the terrorist threat."
Introduction of Thomas Friedman by Morgan O'Brien of Peoples Natural Gas Company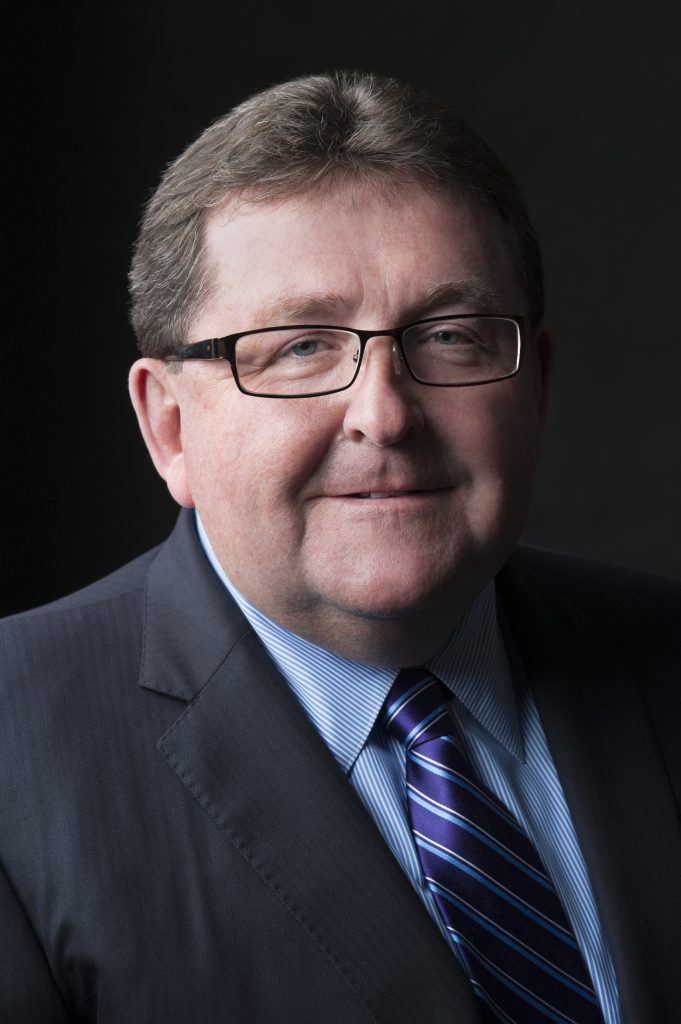 Morgan O'Brien
President and Chief Executive Officer
Peoples Natural Gas Company
Morgan K. O'Brien is president and chief executive officer of Peoples Natural Gas Company LLC, affiliated utilities serving approximately 739,000 customers in southwestern Pennsylvania, West Virginia and Kentucky.
Since joining Peoples Natural Gas, O'Brien has reestablished the 100 plus year old company in western Pennsylvania. The company has significantly grown its employment in the region and has brought nearly 300 new jobs back to the region and created a high performing Customer Service Center in Pittsburgh. In addition, he has orchestrated the largest infrastructure improvement and modernization project in the company's history.
Peoples is the largest natural gas distribution company in Pennsylvania and serves customers in West Virginia and Kentucky as well.
O'Brien has positioned Peoples as a true community partner and champion. The company invests and partners with many organizations that drive economic development and improve the quality of life in the region. Under his leadership, Peoples' mission is to make the lives of all its customers better.
Prior to joining Peoples Natural Gas in February 2010, O'Brien served as President and CEO of Duquesne Light Holdings from September 2001 to January 2010. Prior to his tenure at Duquesne, he served in various management positions at PNC Bank and major accounting firms.
A Pittsburgh native, O'Brien earned a bachelor's degree in Business Administration and master's degree in Taxation from Robert Morris University. O'Brien is active in civic organizations throughout the region.