Energy & Water 2013:  Building a Global Energy Network
Tuesday, October 29, 2013
Fairmont Hotel – Pittsburgh, Pennsylvania
8:00 am – Breakfast & Registration
9:00 am – 2:30 pm –  Program
Conference Speakers to Date: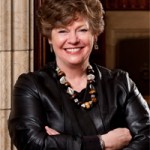 Dr. Esther Barazzone, President, Chatham University
Celebrating her 21th anniversary as president of Chatham University, Dr. Esther L. Barazzone has led its transformation from small women's college to nationally acclaimed university.  Chatham today serves nearly 2,200 students in its women's college, two coed- graduate Colleges, and the Falk School of Sustainability at Chatham University.
Under Dr. Barazzone's leadership, Chatham has made significant commitments to sustainability and environmental education and practices, including the establishment of The Rachel Carson Institute and the Falk School of Sustainability, which will be located at Chatham's new Eden Hall Campus.  Chatham is a Charter Signatory to the American College and University Presidents Climate Commitment, on whose Steering Committee she served, and a member of the International Sustainable Campus Network.
Dr. Barazzone holds a Ph.D. and M.A. from Columbia University, where she was a Fellow of the Faculty.  She was a Charter Scholar in the first graduating class of New College, where she earned her B.A.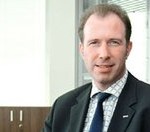 Flemming Bjoernslev, CEO, Lanxess

Flemming Bjoernslev began his career in 1990 as deputy sales manager in the Polyurethanes business unit at Bayer AG in Leverkusen, Germany. From 1994 to 1998 he was area sales manager at Bayer Industrie Produkte in Cologne, Germany. He then returned to the Polyurethanes business unit, where he was head of marketing & sales from 1999 to 2001 before moving to Buenos Aires, Argentina to serve as business unit head there.
Bjoernslev returned to Germany in 2003 to take up a post as project manager at Bayer Chemicals AG in Leverkusen. In 2004, when LANXESS was formed, he moved to LANXESS AG as head of marketing for flame retardants. In 2006 he was appointed head of marketing for phosphorous chemicals at LANXESS AG. In 2008, Mr. Bjoernslev became Chief Executive Officer of LANXESS Central Eastern Europe s.r.o., based in Bratislava, Slovakia.
In October, 2012, Bjoernslev will take over as President and CEO of LANXESS Corporation and Managing Director for LANXESS North America, based in Pittsburgh, Pennsylvania.
Bjoernslev holds a Bachelor of Arts degree (International Management) from the FOM University of Applied Sciences, Essen/Germany.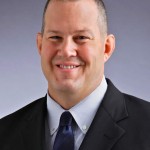 Randy Dearth, CEO, Calgon Carbon
Randy Dearth joined Calgon Carbon in August 2012 as president and chief executive officer. He has also served as a member of Calgon Carbon's board of directors since 2007.
Since 2004, Randy has served as the president and CEO of LANXESS Corporation, an international chemical manufacturer that was spun out of the Bayer Group. From 2002 until the carve-out of LANXESS, he was the president and CEO of Bayer Chemicals Corporation. Randy started his career with Bayer in 1988 and held various positions within the company including sales, marketing, product management and applications development.
Randy holds a B.A. in chemistry from Hiram College and an M.S. in polymer science and engineering from Case Western Reserve University.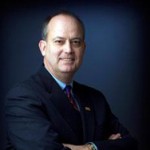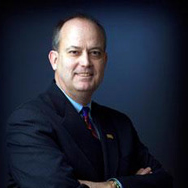 Bill Flanagan, Executive Vice President,
Allegheny Conference on Community Development
Mr. Flanagan is Executive Vice President—Corporate Relations for the Allegheny Conference on Community Development and its affiliated regional development organizations. He supervises Investor Relations activities for the Conference and Affiliates, including fundraising, membership services and educational programming. He oversees organizational communications. As President of The Pittsburgh G-20 Partnership in 2009, Bill helped to organize the public/private partnership of organizations from across southwestern Pennsylvania that came together to welcome the world for the Pittsburgh Summit. He also hosts "Our Region's Business" on WPXI-TV, WJAC-TV, WTOV-TV and the Pittsburgh Cable News Channel (PCNC). A graduate of Northwestern University (B.S. Speech), Bill holds a Master's Degree in Journalism from the University of Missouri-Columbia.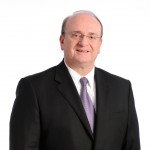 Richard J. Harshman, Chairman, President and CEO, Allegheny Technologies Inc.
Rich Harshman became Chairman, President and Chief Executive Officer of Allegheny Technologies Incorporated (ATI) on May 1, 2011.  Previously, he served as ATI's President and Chief Operating Officer beginning in August 2010.  Prior to that, Mr. Harshman served as Executive Vice President, Finance and Chief Financial Officer and a member of ATI's Executive Management Committee from October 2003 to August 2010.
Mr. Harshman, who has been with ATI for 35 years, was Senior Vice President, Finance and Chief Financial Officer from December 2001 to October 2003.  From December 2000 to December 2001, he was Vice President, Finance and Chief Financial Officer.  Mr. Harshman began his career with Teledyne, Inc. (a predecessor company to ATI) in 1978 and served in positions of increasing responsibilities at both the corporate and operating unit levels until being named ATI's CFO in December 2000.
Mr. Harshman serves on the Board of Directors of Ameren Corporation (NYSE: AEE). Mr. Harshman is a member of the Board of Directors of the National Association of Manufacturers. He was a member of the Steering Committee of the Advanced Manufacturing Partnership, a national initiative bringing together industry, universities, and the federal government to enhance U.S. manufacturing global competitiveness.  He is also a member of the Board of Directors and serves on the Executive Committee of the Allegheny Conference on Community Development.
Mr. Harshman was named a Best CFO Award recipient in 2008 by Institutional Investors, and 2008 CFO of the Year (Public Company Category) by the Pittsburgh Business Times.
Mr. Harshman is Vice Chairman of the Board of Trustees at Robert Morris University, and Chairman of the Board of Directors of the Laurel Highlands Council, Boy Scouts of America (Greater Pittsburgh Area).  He is also a member of the Chairman's Council of the Pittsburgh Symphony Orchestra and the Pittsburgh Cultural Trust Board of Trustees/Executive Committee.  Mr. Harshman is also active in the United Way of Allegheny County.
Mr. Harshman holds a Bachelor of Science degree from Robert Morris University (Class of 1978) and achieved his Certified Public Accountant's certificate in 1985.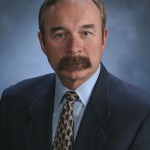 Mike Hogan, Hogan Energy Consulting
With more than 30 years' experience, Mike Hogan has worked with both domestic and international clients ranging from small local producers to Fortune 500 companies and national oil companies. His work focus is on corporate management, business development, strategic planning, and acquisitions and divestitures.
Before becoming an independent consultant, Mr. Hogan was the President and COO of Somerset Oil and Gas Company, Inc., (SOGC), a Morgan Stanley Capital Partners Portfolio Company.
Mr. Hogan has testified numerous times on behalf of the industry before the US House of Representatives Ways and Means Committee, the Federal Energy Commission, the US Environmental Protection Agency, and the New York Department of Environmental Conservation.
He is a member of the Society of Petroleum Engineers, the Association of Energy Engineers, past president and current board member of the of the Independent Oil & Gas Association of New York, a member of the Pennsylvania Independent Oil & Gas Association, the Ohio Oil and Gas Association, and the Independent Petroleum Association of America.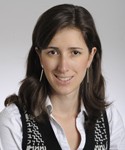 Paulina Jaramillo, Executive Director, RenewElec Project; Assistant Professor, Engineering and Public Policy, Carnegie Mellon University
Dr. Paulina Jaramillo has a bachelor's in civil and environmental engineering from Florida International University (2003), as well as a master's and PhD in civil and environmental engineering with an emphasis in green design from Carnegie Mellon University (2004 and 2007, respectively). Her past research has focused on life cycle assessment of energy systems with an emphasis on climate change impacts and mitigation research. As a professor at Carnegie Mellon University, she is involved in key multi-disciplinary research projects to better understand the social, economic and environmental implications of energy consumption and the public policy tools that can be used to support sustainable energy development and consumption. She is now the executive director of the RenewElec project, which will help the nation make the transition to the use of significant amounts of electric generation from variable and intermittent sources of renewable power in a way that is cost-effective; provides reliable electricity supply with a socially acceptable level of local or large-scale outages; allows a smooth transition in the architecture and operation of the present power system; allows and supports competitive markets with equitable rate structures; is environmentally benign; and is socially equitable.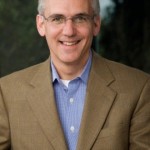 Todd Johnson, Global Head, Renewable Energy and Sustainability, Jones Day
Todd works with renewable energy, sustainable growth and energy efficiency companies, as well as companies using the internet and "for-benefit" models to ensure global, long-term, social, environmental and economic well-being.
For nearly 25 years, Todd has practiced at Jones Day, a global law firm with more than 2,400 lawyers, including more than 400 in Europe and 200 in Asia, located in centers of business and finance throughout the world. Ranked among the world's best and most integrated law firms, and perennially ranked among the best in client service, Jones Day acts as principal outside counsel to, or provides significant legal representation for, more than half of the Fortune Global 500 companies.
Todd founded Jones Day's Northern California presence in 2000 by opening its Silicon Valley office, and today heads the Firm's Energy Practice where he leads its renewable energy and sustainability focus.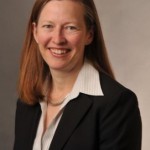 Kathryn Klaber, CEO, Marcellus Shale Coalition
Kathryn Klaber serves as the Marcellus Shale Coalition's first CEO. On behalf of the MSC's member companies, she works closely with elected leaders, regulators and the civic community to advance the responsible development of the Marcellus, Utica and related shale formations, and the enhancement of the region's economy and environment.
Ms. Klaber facilitates and guides the work of an engaged board of directors and an active membership from approximately 300 companies. Under her leadership, the MSC has grown from a brand new entity aiming to help secure its members' license to operate, to the leading industry group across Appalachia whose members are responsible for nearly 10% of the nation's natural gas production from Pennsylvania alone. Throughout this rapid growth and intensive scrutiny of industry operations, Ms. Klaber has stayed focused on hiring a world-class team, fostering integrity within the organization and the industry, especially on issues related to safety and environmental protection, and bringing lasting value to her members' businesses.
Prior to joining the MSC, Ms. Klaber served as Executive Vice President for Competitiveness at the Allegheny Conference on Community Development and as the Executive Director of the Pennsylvania Economy League – roles that focused on sustainable prosperity for Pennsylvania. During the first decade of her career, Ms. Klaber worked for the international environmental, health and safety consulting firm Environmental Resources Management, first at the company's headquarters in Philadelphia, then in her native Pittsburgh.
A lifelong Pennsylvanian, she earned her undergraduate degree in environmental science from Bucknell University and her Masters in Business Administration from Carnegie Mellon University, where she received the Enterprise Award for Entrepreneurship.
Ms. Klaber lives in southwestern Pennsylvania with her husband and two sons.
Robert Kozel, CEO,Texas Keystone/Mountaineer Keystone
Robert F. Kozel is the Chief Executive Officer and Chairman of Mountaineer Keystone, LLC, a Marcellus and Utica shale exploration and production company headquartered in Pittsburgh, Pennsylvania.  In addition to Mountaineer Keystone, Kozel has co-founded four other energy-based companies located in the U.S. and Europe: Texas Keystone, Inc., where he served as CEO from 2004-2011, an independent oil and natural gas operator with wells in Pennsylvania, West Virginia and New York; Falcon Partners, a land-leasing pipeline and facilities company; Falcon Drilling, LLC, an oil and natural gas drilling and services company; and Gulf Keystone Ltd., a company with oil and natural gas operations in Iraq.
Kozel is a member of the Pittsburgh Chapter of the Young Presidents' Organization. He also supports numerous charitable causes, including the Wounded Warrior Project and Variety – The Children's Charity of Pittsburgh. He is a past member of the Board of Directors for the Independent Oil and Gas Association of Pennsylvania, and is a member of the Independent Oil and Gas Association in West Virginia, New York and Ohio.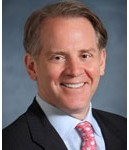 David Porges, Chairman, President & CEO, EQT   
David Porges joined EQT Corporation in 1998 as Senior Vice President and Chief Financial Officer. He was promoted to Executive Vice President in 2000, and elected to the EQT Board of Directors in 2002. In 2005, Mr. Porges was named Vice Chairman and Executive Vice President, Finance and Administration; and was promoted to President and Chief Operating Officer in 2007. Mr. Porges was elected President and Chief Executive Officer of EQT Corporation in 2010, and Chairman of the Board in 2011. Mr. Porges was appointed Chairman, President and Chief Executive Officer of EQT Midstream Services, LLC, the general partner of EQT Midstream Partners, LP, EQT's publicly-traded master limited partnership, in January 2012.
Prior to joining EQT, Mr. Porges spent 11 years with Bankers Trust Corporation. During his tenure, which began in 1987, Mr. Porges worked almost entirely with energy companies, but spent time in several areas, including mergers and acquisitions, structured finance, risk advisory, and finally as a Managing Director with their BT Wolfensohn strategic advisory group.  Mr. Porges began his career in the energy industry with Exxon Corporation (now Exxon Mobil Corporation), where he spent seven years in various international management positions, first with their Asian headquarters in Houston, followed by their Esso Australia division in Sydney and Melbourne.
A Chicago native, Mr. Porges holds a Master in Business Administration from the Stanford University Graduate School of Business, and a Bachelor in Industrial Engineering and Management Sciences from Northwestern University's McCormick School of Engineering and Applied Science. He is a member of both the Board of Directors/Trustees and Executive Committee of several organizations, including the Allegheny Conference on Community Development, the Pittsburgh Cultural Trust and The Winchester Thurston School. He is also a member of the Board of Directors/Trustees of America's Natural Gas Alliance, Carnegie Mellon University (Board of Trustees), Carnegie Museum of Art, and The Duquesne Club. He is also a member of the Breathe Project Leadership Group; the McCormick Advisory Council for the Robert R. McCormick School of Engineering and Applied Science at Northwestern University; and a lifetime board member of Pittsburgh City Theatre.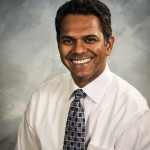 Shakil Rahman, Director of International Development for NRG Solar; Liaison to Saudi's King Abdullah City for Atomic and Renewable Energy
Mr. Rahman is the Senior Director of Strategic Initiatives for NRG Solar.  As part of his responsibilities, he oversees our solar development efforts outside the continental US, focusing on the Caribbean and the Middle East. He is leading NRG Solar's efforts to implement utility scale solar photovoltaic projects in the Caribbean including Puerto Rico and other nations where solar power effectively and efficiently competes against high electricity prices, caused by carbon generation.
Mr. Rahman brings close to twenty years of experience in development, project finance and acquisition of energy and infrastructure projects. Before joining NRG Solar, Mr. Rahman was Sr. VP and General Counsel for Solar Power Partners, prior to which he was a principal and General Counsel for Sapphire Power Partners, where he developed solar projects and provided regulatory, and consulting services to independent power producers.  Mr. Rahman was also VP and General Counsel for Delta Power Company, a mid-sized independent power producer.
From 1993 to 1996, Mr. Rahman served as the as the expatriate legal counsel for Karnaphuli Fertilizer Company Ltd. (KAFCO), which to this day is the single largest  foreign joint venture company in Bangladesh, with investors from Japan, Denmark, the Netherlands and Bangladesh.  In 1993 dollars, the $500 million dollar ammonia/urea fertilizer complex was financed using a hybrid innovative multi-lateral financing structure with sovereign guarantees and export credits. Mr. Rahman joined KAFCO, when it was under suspension, but joined a management team that helped re-commence its construction, and achieve commissioning and commercial operations.  Mr. Rahman also helped implement its financial restructuring.
Mr. Rahman has practiced as an attorney at Skadden, Arps, Slate, Meagher & Flom, LLP, specializing in international project finance, mergers and acquisitions, bankruptcy and institutional investing.  Mr. Rahman holds an AB in English from Cornell University, and a JD from State University of New York at Buffalo, School of Law.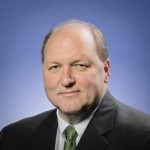 Danny Roderick, President & CEO, Westinghouse Electric Company
Danny Roderick joined Westinghouse Electric Company as president and chief executive officer on Sept. 26, 2012. He joined Westinghouse with more than 30 years of proven performance within the nuclear industry.
Before his Westinghouse appointment, Mr. Roderick was senior vice president, Nuclear Plant Projects, with GE-Hitachi (GEH) Nuclear Energy, where he managed all facets of new and existing nuclear plant projects. Prior to that, Mr. Roderick held progressively responsible leadership positions at GEH within engineering and project management, outage and work controls, and operations.
Mr. Roderick also was site operations director and plant general manager at Progress Energy's Crystal River Nuclear Plant. As the company's vice president of Nuclear Projects and Construction, he also managed a multibillion-dollar new-nuclear expansion program.
Before joining Progress Energy, Mr. Roderick spent 13 years with Entergy's Nuclear Division working in plant operations and engineering. Also, he spent three years as a startup and field engineer with Johnson Controls and Howard S. Wright Contractors at the Perry Nuclear and Columbia Generating Stations.
Mr. Roderick has a bachelor's degree from Lake Erie College and a master's degree in Operations Management from the University of Arkansas.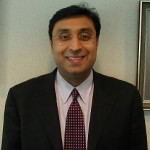 Venkee Sharma, CEO, Aquatech 
Venkee Sharma has been at the helm of Aquatech for 20 years. In this time, the company has transformed from a small, regional manufacturer of industrial water treatment equipment to a recognized and respected major player in global water industry.
Venkee is fiercely independent and has undying determination to take Aquatech to the pinnacle of water technology and service leadership. He is very growth oriented, but strives for balance with family values, an unassuming demeanor, and a fiscally conscious business approach.
Aquatech is a global leader in innovative water technology and services for the Industrial and infrastructure markets with a focus on solving water scarcity and Environmental challenges through desalination, water reuse, and zero liquid discharge.
He has received Engineering Degrees in Chemical and Biomedical Engineering from Carnegie Mellon University (CMU), and has completed advanced serving on the Advisory Board of the US Ex-Im Bank.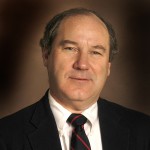 John R. Smith, Ph.D., P.E., Director – Sustaining Technologies, Products and Operations at the Alcoa Technical Center
Dr. John R. Smith has 30+ years experience in the civil, environmental and chemical engineering fields and is currently employed by Alcoa, Inc as Director – Sustaining Technologies, Products and Operations at the Alcoa Technical Center, located in western Pennsylvania USA.  Present responsibilities include providing leadership, guidance and direction in the development and early application of innovative and energy efficient sustainable technologies throughout Alcoa worldwide.  Alcoa is the world's leading integrated aluminum company, with 59,000 employees across 31 countries. Dr. Smith holds a BS in Forest Engineering from the State University of New York College of Environmental Science & Forestry and a Ph.D. in Civil/Environmental Engineering from Carnegie-Mellon University, where he is also an Adjunct Professor.  He has, and continues to serve on various committees of the US EPA and the National Academes.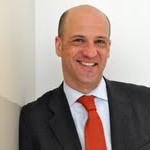 Dr. Steven E. Sokol, President & CEO, World Affairs Council of Pittsburgh
Dr. Steven E. Sokol joined the World Affairs Council of Pittsburgh in July 2010 as President and CEO. Before coming to the Council, he served as Vice President of the American Council on Germany and as Deputy Director of the Aspen Institute Berlin. He has also worked as the Head of the Project Management Department at the Bonn International Center for Conversion and as a Program Officer at the German Marshall Fund of the United States. Dr. Sokol is a frequent commentator on transatlantic relations and European and American political affairs in the U.S. and European media. He holds a Doctorate in Law and Policy from Northeastern University as well as an M.A. in International Relations and International Economics from the Johns Hopkins University's Paul Nitze School of Advanced International Studies (SAIS) and a B.A. from Wesleyan University. He was also a Fulbright Scholar at the Freie Universität in Berlin.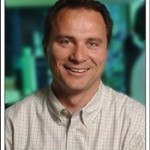 Professor Radisav Vidic, Center for Energy, University of Pittsburgh
Radisav D. Vidic, Ph.D., P.E. is William Kepler Whiteford Professor and Chair, Department of Civil and Environmental Engineering, University of Pittsburgh.
Radisav's teaching interests include water chemistry and physical/chemical processes in natural and engineered systems. His primary research interests are in the area of surface science and physical/chemical processes for water, wastewater, hazardous waste, and air treatment.
His recent work has focused on reuse of impaired waters for cooling, sustainable water management for natural gas extraction from Marcellus shale, non-chemical devices for biological control in cooling towers, fundamental studies of molecular interactions on carbonaceous surfaces, control of mercury emissions from combustion processes by adsorption-based technologies, development of novel sorbents for elemental mercury, phytoremediation of arsenic-contaminated waters, novel disinfection methods for the control of pathogens in water distribution systems, and membrane filtration for water purification.
Radisav coedited Innovative Technologies for Site Remediation and Hazardous Waste Management: Proceedings of the National Conference Pittsburgh, and coauthored Vapor-phase elemental mercury adsorption by activated carbon impregnated with chloride and chelating agents, Optimization of Sulfur Impregnation Protocol for Fixed-Bed Application of Activated Carbon-Based Sorbents for Gas-Phase Mercury Removal, Individual and combined effects of copper and silver ions on inactivation of Legionella pneumophila,Impact of Flue Gas Conditions on Mercury Uptake by Sulfur-Impregnated Activated Carbon, Sulfurization of a carbon surface for vapor phase mercury removal — II: Sulfur forms and mercury uptake, and Layering and orientational ordering of propane on graphite: An experimental and simulation study.
Radisav earned his B.S. in Civil Engineering at the University of Belgrade, Yugoslavia in 1987. He earned his M.S. in Environmental Engineering at the University of Illinois, Urbana in 1989. He earned his Ph.D. in Environmental Engineering at the University of Cincinnati in 1992.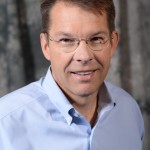 Roger Willis, President, Universal Well Services 
Roger is currently the President of Universal Well Services, Inc., a wholly owned subsidiary of Patterson-UTI Energy, Inc.  Universal provides hydraulic fracturing, nitrogen, cementing, and acid pumping services in the Appalachian Basin.  Roger has had a career in the oil and gas industry for over 30 years and prior to his tenure at Universal Well Services, Inc. was successful in many aspects including drilling completions and geologic services.  A few of his professional affiliations include Past President of the Independent Oil & Gas Assoc of NY; past Chairman of the E&P Committee for the Independent Oil & Gas Assoc of PA; and board member of the Independent Oil & Gas Association of  NY and of the Pennsylvania Independent Oil & Gas Association (PIOGA).  He earned a B.S. in Geology from Allegheny College, Meadville, PA and is a registered professional geologist.