HEALTH INNOVATION SUMMIT
BUSINESS CONFERENCE AGENDA – TUESDAY, OCTOBER 30, 2012
8:00 AM – Breakfast & Registration
9:00 am to 3:00 PM – Program
Fairmont Hotel – Pittsburgh, Pennsylvania
Business Conference Speakers to Date: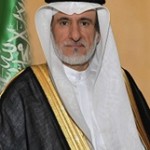 DR. SALAH FAHAD AL MAZROUA
Deputy Minister for Medical Supplies and Engineering Affairs
Ministry of Health
Kingdom of Saudi Arabia

Dr. Salah Fahad Al Mazroua joined the Ministry of Health in 2009 as an Advisor to the Minister of Health for Medical Supplies and Capital Equipment.  He was appointed to his current position this year and is responsible to oversee the cost effective procurement of pharmaceutical supplies and capital equipment.  He also holds the position of Board Member of the National Unified Procurement Company for Medical Supplies "NUPCO".
Prior to Dr. Salah Mazroua's appointment at the Ministry of Health he held the position of Deputy Executive Director for Procurement and Planning at the King Abdulaziz Medical City – National Guard Health Affairs managing the overall procurement and planning functions for the Central, Eastern and Western regions of the NGHA's facilities.
Dr. Salah Mazroua obtained his Bachelor Degree in Pharmaceutical Sciences from the King Saud University, KSA in 1983 and started his career as a Pharmacist with the National Guard in the same year.
He has many years of experience in the pharmaceutical industry and supply in the Kingdom of Saudi Arabia and has been recognised by many organisations for his contribution to this field.
Dr. Mazroua is a member of various national committee and Councils.                   
Luncheon Featured Speaker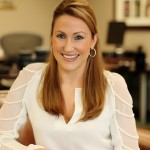 Heather Bresch
Chief Executive Officer
Mylan Inc.
Heather Bresch is CEO of Mylan, one of the world's largest generics and specialty pharmaceutical companies. She also serves on the company's board of directors.
Mylan's mission is to provide the world's 7 billion people access to high quality medicine. Over her 20-year career at Mylan, Bresch has championed initiatives aimed at removing barriers to patient access to medicine. Some of these initiatives include working to ensure access to more affordable, high quality generic drugs, treatment for HIV/AIDS patients and advocating for a viable abbreviated approval pathway for safe, effective and more affordable generic versions of biologic drugs.
Bresch also has been a leading advocate for one quality standard for all drugs sold in the U.S. She was instrumental the development of the Generic Drug User Fee Act and advocated for changes to the Federal Food, Drug and Cosmetic Act of 1938 to arm the U.S. Food and Drug Administration with the resources and authority to regularly inspect U.S. and foreign plants at the same rate, both of which were included in the Food and Drug Administration Safety and Innovation Act (FDASIA).
Prior to becoming CEO, Bresch served as Mylan's president. Before that, she served as Mylan's COO and chief integration officer, leading the integration two transformational acquisitions. Bresch served two terms as chairman of the Generic Pharmaceutical Association.
Panelists
Alphabetically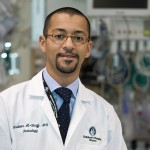 Nadeem Al-Duaij, MD, MPH
Founder & President, SAHA Institute
Instructor, Emergency Medicine, Harvard University
Visiting Scholar, Global Health Policy, Brandeis University
Nadeem Al-Duaij is Founder and President of the SAHA Institute, the first independent, value-driven health policy think-and-do tank to serve the Arab States of the Gulf. He was Co-founder and Chairman of its precursor, the Kuwait Health Initiative, a public health advocacy group. Nadeem is also a practicing physician and serves as Staff Physician at Boston Children's Hospital and Consultant in Emergency Medicine and Medical Toxicology at Al-Adan Hospital in Kuwait. He holds academic appointments as Distinguished Visiting Scholar at Brandeis University's Institute for Global Health and Development and as Instructor at Harvard Medical School.
Nadeem holds interests in health systems reform and financing, health inequities in the Arab States of the Gulf, and systems development in public health, emergency medicine, and medical toxicology. Among his efforts to raise standards of care in the MENA region, he has established the region's first clinical toxicology association, MENATOX, and currently serves as its inaugural President. More recently, he has acted as health policy advisor to members of the Kuwaiti Parliament and has authored a report promoting the comprehensive reform of Kuwait's health system.
Nadeem is also editor of the health chapter for the upcoming UNDP Kuwait Human Development Report 2012. Nadeem completed his clinical training at the prestigious BIDMC Harvard Affiliated Emergency Medicine Residency and at the Harvard Medical Toxicology Fellowship. He is Diplomate of the American Board of Emergency Medicine and Fellow of the American Academy of Emergency Medicine. Previously, Nadeem served as Staff Physician and Assistant Director of Medical Toxicology at the Cambridge Health Alliance Department of Emergency Medicine, a Harvard-affiliated public health care system in Massachusetts. He holds memberships at several professional societies including the American College of Medical Toxicology, for which he has reestablished and chaired its International Committee. Nadeem obtained his Doctor of Medicine (MD) from Université de Genève and Master of Public Health (MPH) in Global Health Policy from Harvard University.
He currently lives in Kuwait with his wife, Dr. Bibi Alamiri, and their daughters, Farrah and Noor.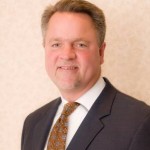 Richard L. Allen
Vice Presdient, dck worldwide, LLC
Director, Global Healthcare Services
Rick Allen leads the Healthcare Division of dck engaging in business development and providing coordination and support for all healthcare/hospital projects nationally and internationally.  With over 25 years of senior hospital executive experience in all phases of hospital operations, ambulatory services/new business development, strategic planning, and master facility design and development, he brings a unique "owner's perspective" to project planning, coordination, and completion.  He is responsible for building a sustainable, comprehensive, and profitable healthcare business unit and setting the strategic direction of the company within that market, including winning new work in the short term.
During his hospital career, Mr. Allen led hundreds of millions of dollars worth of facility renovation and new construction and has managed Facilities/Plant Operations and Engineering Departments and staff.  He is recognized as a highly effective and inclusive leader empowering others to perform beyond personal and organizational expectations.
Mr. Allen earned a Master of Health Administration degree from the University of Pittsburgh, Graduate School of Public Health, and holds a Bachelor of Science Degree in Health Science from Slippery Rock University.  Before joining dck full-time, Mr. Allen had already been assisting as a consultant in the pursuit of the $220 M Guam Regional Medical City and $40 M Peebles Hospital projects.  His experience as a hospital executive who has been responsible for hospital construction and renovation has added great value to dck and our clients.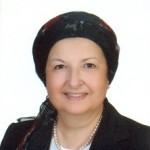 Prof. Wagida A. Anwar, M.B.B.Ch, M. Sc., M.D.
Chair, Department of Community, Environmental and Occupational Medicine;
Faculty of Medicine, Ain Shams University.
Vice President of the Egyptian Academy of Scientific Research and Technology
Dr. Anwar is a graduate of Ain Shams University and has trained in France, USA, Japan, Germany, Sweden, Canada and Finland. She is an Adjunct Associate Professor with the Department of Preventive Medicine, UTMB, Texas, USA since 1989, Vice President of the Egyptian Specialized Federation of Scientific Research Societies and President of the Pan African Environmental Mutagen Society.  As Director of the Technical Support with the Ministry of Health (1996 – 2002), she helped identify Health Sector Reform.  As former Secretary General International Association of Environmental Mutagen Societies, she implemented programs in coordination with the National Committee for Cancer Prevention.  Dr. Anwar is the former Director of Genetic Engineering and Biotechnology Center, Ain Shams University (2002–2008). In recognition of her achievements in public health Professor Anwar has received a number of international prizes and awards including the WHO Prize (2001) and the Marie Curie Fellowship (2008).  She has been nominated as a fellow of Collegium Ramazini, Italy since 2006.

Dr. Enis Baris
Sector Manager
The World Bank

Enis Barış is a medical doctor with graduate degrees in Public Health (M.Sc.) and Epidemiology (Ph.D.) and a wide range of experience as director, manager and technical expert in development and research in over 30 countries in Europe, East Asia, Middle East and North Africa, Sub Saharan Africa and Latin America.  At present, Dr Barış is Sector Manager for Health, Nutrition and Population in the Middle East and North Africa Region of the World Bank, a position he came back to recently after having been Director of the Division of Country Health Systems at the European Regional Office of the World Health Organization.
Since joining the Bank in 1999, Dr Barış has been engaged in leading the policy dialogue and preparation of lending and non lending technical operations on health and human development in the regions of East Asia and Pacific, Europe and Central Asia and now Middle East and North Africa. His technical work at the Bank also includes development research on HIV/AIDS, Tuberculosis, indoor air pollution and lung health, as well as broader health system development issues.
Prior to joining the World Bank in 1999, Dr Barış was at the International Development Research Centre of Canada, as Chief Scientist and Senior Scientific Advisor. While with IDRC, he also was Executive Director of the Research for International Tobacco Control, a multi-donor funded secretariat to promote public policies for tobacco control.
Until 2009 he was a Board Member and Chair of the Coordinating Committee of Scientific Activities of the International Union against Tuberculosis and Lung Diseases where he also served as President for a short while before joining WHO. Dr Barış also served in the past on the Board of the Council of Health Research for Development and the Alliance for Health System and Policy Research for many years.  He is the editor and author of several books and peer-reviewed publications.

Chuck Bogosta
President
UPMC International and Commercial Services

Mr. Bogosta is executive vice president of UPMC and president of UPMC's International and Commercial Services Division for which he oversees international development efforts, including the creation of a new biomedical research center in Sicily, a leading transplant hospital in Palermo, Italy, and cancer treatment centers in Ireland. He is spearheading efforts to create and manage innovative, for-profit businesses that leverage UPMC's medical and technological expertise.
Mr. Bogosta is also president of UPMC CancerCenter, part of the University of Pittsburgh Cancer Institute. In this role, Mr. Bogosta is responsible for the strategic, operational, and financial activities of all cancer-related clinical and research activity.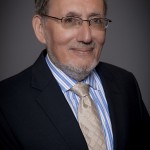 Dr. Harvey Borovetz
Professory & Chair, Department of Bioengineering
University of Pittsburgh
Dr. Harvey Borovetz is distinguished professor and chair in the Department of Bioengineering, Swanson School of Engineering at the University of Pittsburgh and the Robert L. Hardesty Professor in the Department of Surgery, University of Pittsburgh School of Medicine. Within the McGowan Institute for Regenerative Medicine, Dr. Borovetz holds the position of Deputy Director of Artificial Organs and Medical Devices.
After receiving his BA in Physics from Brandeis University in 1969, Dr. Borovetz went on to earn an MS and a PhD degree, both in bioengineering, from Carnegie Mellon University in 1973 and 1976, respectively. Dr. Borovetz's current research interests are focused on the design and clinical utilization of cardiovascular organ replacements for both adult and pediatric patients. This work in mechanical circulatory support follows Dr. Borovetz's early efforts in which he helped cardiac surgeons apply extracorporeal membrane oxygenation (ECMO) to treat successfully a large series of neonates in respiratory distress.

Vincent Carew
Director for Healthcare and Hospital Solutions (HHS) Middle East
GE Healthcare
Vincent is the Director for Healthcare and Hospital Solutions (HHS) Middle East at GE Healthcare. HHS is the division of GE Healthcare which provides integrated technology solutions to the healthcare sector. Vincent works with healthcare providers to design and develop clinical departmental solutions delivered via turnkey technology solutions or via long term technology partnerships.
Vincent has a strong infrastructure background with many years working in the PPP sector in both a commercial and transaction management roles from a major PPP provider to senior departmental advisory and at an operational level and latterly at GE Healthcare.
Vincent has been based in the Middle East for over 6 years working on healthcare projects across the region.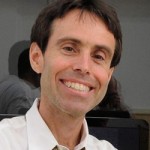 Professor Howard Choset
Medrobotics
Carnegie Mellon University

Howie Choset is a Professor of Robotics at Carnegie Mellon University. Motivated by applications in confined spaces, Choset has created a comprehensive program in snake robots, which has led to basic research in mechanism design, path planning, motion planning, and estimation. These research topics are important because once the robot is built (design), it must decide where to go (path planning), determine how to get there (motion planning), and use feedback to close the loop (estimation). By pursuing the fundamentals, this research program has made contributions to coverage tasks, dynamic climbing, and mapping large spaces. Already, Choset has directly applied this body of work to challenging and strategically significant problems in diverse areas such as surgery, manufacturing, infrastructure inspection, and search and rescue. Choset directs the Undergraduate Robotics Minor at Carnegie Mellon and teaches an overview course on Robotics which uses series of custom developed Lego Labs to complement the course work. Professor Choset's students have won best paper awards at the RIA in 1999 and ICRA in 2003; he has been nominated for best papers at ICRA in 1997 and IROS in 2003 and 2007, won best paper at IEEE Bio Rob in 2006, won best video at ICRA 2010, and was nominated for best video in ICRA 2012. In 2002 the MIT Technology Review elected Choset as one of its top 100 innovators in the world under 35. In 2005, MIT Press published a textbook, lead authored by Choset, entitled "Principles of Robot Motion." Recently, Choset co-founded a company called Medrobotics (formerly Cardiorobotics) which makes a small surgical snake robot for minimally invasive surgery.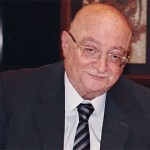 Lutfi Fadel El Zein
Chairman & Director
The Mediterranean Gulf Insurance

Mr. El Zein is a widely respected insurance professional in the Middle East region, with over 40 years of experience in the insurance sector.
Mr. Lutfi El Zein is Chairman of MedGulf Holding Company which is one of the largest insurance companies in the Middle East.
Medgulf has an active presence directly and through subsidiaries in Bahrain, Saudi Arabia, The Emirates, Lebanon, Egypt, Turkey and the United Kingdom. The total workforce of MedGulf and its subsidiaries is around 1800.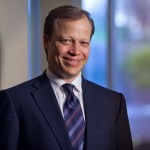 Robert M. Friedlander, M.D., M.A
Professor and Chairman, Department of Neurological Surgery
UPMC Endowed Professor of Neurosurgery and Neurobiology
Robert M. Friedlander, MD, was appointed Chairman at the University of Pittsburgh Department of Neurological Surgery in April of 2010 and officially started in his position June 1. He is the UPMC Endowed Professor of Neurosurgery and Neurobiology.  Dr. Friedlander attended Brandeis University where he earned both a Bachelors and Masters Degree in Biochemistry (1984-1987).  He attended Harvard Medical School (1987-1991), and completed his Neurosurgery training at the Massachusetts General Hospital (1991-1998). Prior to joining the University of Pittsburgh, Dr. Friedlander was Professor of Neurosurgery at Harvard Medical School and Vice-Chairman of neurosurgery and associate director of cerebrovascular surgery at Brigham and Women's Hospital in Boston. As a sign of his prominence as a clinician and scientist, Dr. Friedlander, is one of a very select group of authors to have been invited by the New England Journal of Medicine to write both a basic science review (mechanisms of neuronal cell death), as well as a clinical review (management of AVMs).  Clinically, Dr. Friedlander focuses on the operative management of complex cerebrovascular disorders and brain tumors. Dr. Friedlander's major research interests lie in the study of the mechanistic pathways of the caspase apoptosis gene family. His work includes the evaluation and the development of treatment strategies for neurodegenerative diseases (Huntington's and ALS), stroke, brain trauma, and spinal cord injury through the modulation of the caspase-family apoptotic pathways. Dr. Friedlander's research has received significant media attention including major work published in Nature, Science, and Nature Medicine. His work has also been recognized through many academic awards, including the Neurosurgery Resident Award from the Congress of Neurological Surgeons, the Bayer Cerebrovascular Award from the Joint Section of Cerebrovascular Surgery, the International Charcot Prize for Motor Neuron Diseases, the Award from the Academy of Neurological Surgeons, and the H. Richard Winn Prize of the Society of Neurological Surgeons. In 2006, he was elected as a member of the prestigious America Society for Clinical Investigation (ASCI) and in 2012 was elected as a member of the Association of American Physicians (AAP).  Dr. Friedlander currently serves on the National Advisory Council of the National Institutes of Neurological Disorders and Stroke (NINDS).  He directs the RUNN course (Research Update of Neuroscience for Neurosurgeons) and is currently the Chair-Elect of the Joint Section of Cerebrovascular Surgery.
Specialized Areas of Interest: Aneurysms, vascular malformations, brain tumors, carotid disease, cerebrovascular disease, and Chiari malformation. Research focuses on mechanisms of apoptosis; Huntington's disease, ALS, and stroke.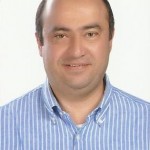 SHERINE HASSAN ABBAS HELMY, DBA
President, Pharco Corporation
A Pharmacist, Obtained his Doctorate of Business Administration (DBA) from Arab Academy for Science, Technology & Maritime Transport in Alexandria. He is a Board Member of the National Authority for Quality Assurance & Accreditation in Education, the City for Scientific Research & Technology, the Pharmaceutical Chamber and several other important Associations & Institutes. He was the president of the Pharmaceuticals Export Council and Borg El Arab City Board of Trustees, a Board Member of Industry Modernization Council, Foreign Trade Training Council, The Egyptian Accreditation Council and several other business related councils.
Dr. Helmy is currently presiding Pharco joint investments in Romania, Malaysia, Australia and Saudi Arabia.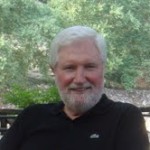 George W. Howard III
Chairman
Assist America, Inc.
George W. Howard III is the Chairman of Assist America, Inc., the nation's largest provider of international emergency services through employee benefit plans, which he founded in 1990.  The company's services are available to more than 300,000 companies and 25 million members and their families through master agreements with some of the world's largest insurance companies and prestigious associations.  Assist America has its principal offices in Princeton, New Jersey, and sales offices in Des Moines, Iowa and San Francisco, California.  It also has offices in China, India, Lebanon (for the Middle East), and the Philippines (for Southeast Asia).
Mr. Howard spent more than 20 years in international insurance, entering that business in Latin America with American International Group.  He subsequently managed insurance and reinsurance portfolios in all major theaters of the world with AIG, Continental Insurance and Cigna, and has resided in Santo Domingo, Athens, Brussels, Madrid, Tehran and Tokyo.  He is a former member of the Board of Directors of the American School in Japan, and serves on the Board of Managers of the Trump World Tower in New York City.
George and his wife, Helene, reside in New York.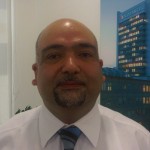 Walid Kattouha,
Head of Middle East Cluster
Novartis Pharma Services AG
Walid started his career researching and teaching at American University of Beirut and Beirut Arab University and worked as a hospital pharmacist at the American University of Beirut Medical Center.   He has held many positions in the pharmaceutical industry in diverse geographical locations.  Walid has been part of Novartis Pharma for over 14 years holding positions in Lebanon and in Switzerland and currently in Dubai where he manages 12 countries.
Throughout his career Walid has been a guest speaker in many forums and universities as well as being a member of the steering committee of PhRMA Group Middle East and Africa.  Walid enjoys being able to motivate others to progress in their chosen pharmacy professions with his primary objective to shape future leaders.
Walid graduated from the Beirut Arab University with a Bachelors of Pharmacy in 1991 and continued with a specialty in Medical Training from American University of Beirut.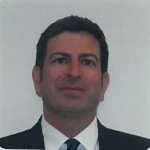 Jonathan Kimball
Deputy Vice President, Europe, the Middle East and Africa
PhRMA
Jonathan Kimball is PhRMA's Deputy Vice President responsible for leading the association's advocacy activities in Europe, the Middle East, and Africa.  In this capacity, Jonathan works closely with PhRMA's member companies to support greater market access for innovative pharmaceutical products in some of the largest and most important markets in the world.
Prior to joining PhRMA in August 2007, Jonathan spent nine years working in the Office of Europe at the U.S. Department of Commerce.  During these nine years, Jonathan worked closely with U.S. companies exporting to and investing in Central and Southeastern Europe (CSE).  He provided direct policy advice to multiple Secretaries of Commerce, and worked closely with seniorU.S. and foreign government officials to ensure strong bilateral commercial relations between the United States and CSE.  From August 2005 – July 2007, Jonathan served as the Commerce Department's Director for CSE.
Between 1995 and 1998, Jonathan lived in Budapest, Hungary where he worked for the Institute for Privatization Studies, Freedom House, and the Open Society Institute.  Jonathan earned a B.A. in International Relations (magna cum laude) from San FranciscoState University and a M.A. in International Affairs from American University.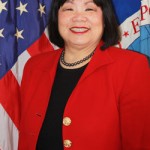 Patricia M. Loui
Member, Board of Directors
Export-Import Bank of the United States

Patricia M. Loui was nominated by President Obama in May 2011 and unanimously confirmed by the U.S. Senate in November 2011 to serve as a full-time member of the board of directors of the Export-Import Bank of the United States. In this role, she leads efforts to promote financing of U.S. exports to Asia and the jobs they support and create. With other members of the board of directors, Loui votes on transactions greater than $10 million and other major policy issues.
Appointed to the APEC 2011 Host Committee for the Leaders Week President Obama hosted in his birth state of Hawaii, Loui co-chaired the Marketing and Communications Committee. Also from Hawaii, Loui has over 30 years of expertise in Asia. Prior to her Ex-Im appointment, Loui was founder and Chair of a planning, marketing and research agency where she consulted on market expansion strategies to Asia to Fortune 500 multi-nationals and in diverse industries, including automobiles, transportation, energy, agricultural products, education, health, travel and leisure. She also founded a U.S.-Thai-Singaporean planning and research joint venture in Bangkok.
Previously, Loui worked for Bank of Hawaii, a regional bank with a Pacific Rim portfolio, and was responsible for marketing and strategic planning. She also served on the board of directors of the international PLUS System of Automated Teller Machines (ATMs).
As a development planner and training officer for the United Nations Development Programme (UNDP), Loui covered the Asia Pacific region. She served as a planning consultant with the United Nations Educational, Science and Cultural Organization (UNESCO) in Southeast Asia. Throughout her Pacific Rim-focused career, Loui has lived or worked in China, India, Indonesia, Japan, Korea, Malaysia, Nepal, the Pacific Islands, Philippines, Thailand and Vietnam.
Loui has been active in civic and community affairs, serving a 5-year term as president of the East-West Center Association (a 55,000 member organization) and establishing the first EWC alumni permanent endowment scholarship fund, and on the board of directors of the University of Hawaii Foundation and the Kapiolani Health Foundation. A graduate of Northwestern University, Loui received her master's in Asian Studies from the University of Hawaii while on a U.S. State Department grant to The East West Center (EWC). She is married to Michael L. Schmicker, and they have a son, Christopher Schmicker.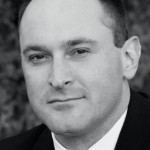 Peter Molnar
Director of Middle East Operations/Project Director
Allen & Shariff/Consortio International
Mr. Molnar directs operations from our Abu Dhabi branch office. He is responsible for overall leadership, management and quality of our major projects. Prior to joining Allen & Shariff Corporation, Peter served as a Development Manager for Hammes Company, the largest Healthcare Developer in the USA since 2002 (according to Modern Healthcare). During his tenure at Hammes Company, Peter successfully delivered over a Billion AED worth of healthcare facilities representing several major healthcare systems in the USA. Prior to working for Hammes Company, Peter served as the Manager of Construction Services for J.F. Sato and Associates, a multi-disciplinary engineering firm providing services to public and private clients in the areas of environmental assessment, transportation design and civil infrastructure.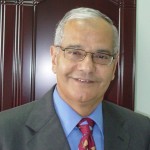 ABDULLA M. MOLOKHIA, PH. D.
Chairman, EEPI (European Egyptian Pharmaceutical Industries)
Professor, Pharmaceutics
Chairman, Pharmaceuticals Producers Sector, Industry Federation, Egypt
Received PhD from College of Pharmacy, University of Michigan, USA; served in academia at universities in Egypt, USA and Saudi Arabia; chaired the National Organization for Drug Control and Research in Egypt for 8 years; co-supervised more than 40 MS. and PhD. Students; authored and coauthored more than 68 research articles; contributed more than 65 research papers and professional presentations; served as an Observer or Temporary Advisor to several WHO organized workshops in Egypt, Tunisia and Jordan; served as Short Term WHO Consultant to several countries in East Mediterranean Region Countries and is the Chairman to the Egyptian Organizing Committee of the USP annual scientific meeting in Egypt.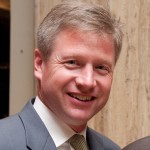 Brian J. Mulligan
President & CEO
Assist America

Brian J. Mulligan is the President and Chief Executive Officer of Assist America, Inc.  Prior to becoming
President and CEO of Assist America, Mr. Mulligan had served as Assist America's attorney since its founding in 1990 and for two decades has been an integral part of every major decision that has affected the company, including the legal framework for the company's global expansion. After graduating from Fordham University School of Law, Mr. Mulligan spent his law career at Sterns and Weinroth, practicing corporate law and providing general corporate counseling to both public and private entities for over 20 years. He holds many professional memberships and appointments in the law community and was recently recognized by his peers with the honor of being named to the New Jersey Super Lawyers list in 2010.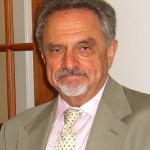 Ambassador Patrick Nickolas Theros
President
US-Qatar Business Council
Patrick Nickolas Theros, U.S. Ambassador to the State of Qatar, was confirmed by the Senate on October 19, 1995. He presented his credentials to the Emir Sheikh Hamad bin Khalifah al-Thani on November 12, 1995, succeeding Ambassador Kenton Keith. Ambassador Theros previously served as Deputy Coordinator for Counterterrorism, responsible for the coordination of all U.S. Government counterterrorism activities outside the United States.
Ambassador Theros has held such positions as Political Advisor to the Commander in Chief, Central Command; Deputy Chief of Mission and Political officer in Amman; Charge d'affaires and Deputy Chief of Mission in Abu Dhabi; and Economic Counselor in Damascus. In a career spanning almost 34 years, he also has served in diplomatic positions in Beirut, Managua, Dharan and Abu Dhabi, as well as in the Department of State. During that period, he earned four Superior Honor Awards. In 1990, he was accorded the personal rank of Minister Counselor. In 1992 he received both the President's Meritorious Service Award for career officials and the Secretary of Defense Medal for Meritorious Civilian Service.
Ambassador Theros was born in 1941 in Ann Arbor, Michigan and attended public schools in Michigan, Ohio, and the District of Columbia. He graduated from Georgetown Univeristy's School of Foreign Service in 1963 and has done advanced study at the American University in Washington, DC, and the Universidad Centroamericana in Managua. He speaks Spanish, Arabic, and Greek.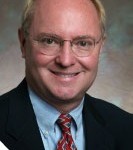 KENNETH E. THORPE, PhD
Chairman, Partnership to Fight Chronic Disease
Robert W. Woodruff Professor
Chair of the Department of Health Policy & Management
Rollins School of Public Health of Emory University
Co-directs the Emory Center on Health Outcomes and Quality
Dr. Thorpe was the Vanselow Professor of Health Policy and Director, Institute for Health Services Research at Tulane University. He was previously Professor of Health Policy and Administration at the University of North Carolina at Chapel Hill; an Associate Professor and Director of the Program on Health Care Financing and Insurance at the Harvard University School of Public Health and Assistant Professor of Public Policy and Public Health at Columbia University.
Dr. Thorpe has also held Visiting Faculty positions at Pepperdine University and Duke University. Professor Thorpe was Deputy Assistant Secretary for Health Policy in the U.S. Department of Health and Human Services from 1993 to 1995. In this capacity, he coordinated all financial estimates and program impacts of President Clinton's health care reform proposals for the White House. He also directed the administration's estimation efforts in dealing with Congressional health care reform proposals during the 103rd and 104th sessions of Congress.
As an academic, he has testified before several committees in the U.S. Senate and House on health care reform and insurance issues. In 1991, Professor Thorpe was awarded the Young Investigator Award presented to the most promising health services researcher in the country under age 40 by the Association for Health Services Research. He also received the Hettleman Award for academic and scholarly research at the University of North Carolina and was provided an "Up and Comers" award by Modern Healthcare.
Dr. Thorpe has authored and co-authored over 85 articles, book chapters and books and is a frequent national presenter on issues of health care financing, insurance and health care reform at health care conferences, television and the media. He has worked with severalgroups (including the American College of Physicians, American Hospital Association, National Coalition on Health Care, Blue Cross and Blue Shield Association, Service Employees International Union, and the United Hospital Fund) and policymakers (including Senators Wellstone, Corzine, Bingaman, Snowe, Clinton, Obama and Kennedy) to develop and evaluate alternative approaches for providing health insurance to the uninsured. He serves as a reviewer on several health care journals.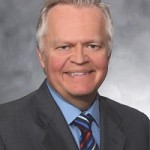 Steve Thompson
CEO
Johns Hopkins Medicine International 
Mr. Thompson has over 25 years experience in various positions within academic medicine and academic health centers. He is currently the Chief Executive Officer of Johns Hopkins Medicine International as well as the Senior Vice President of Johns Hopkins Medicine.
Mr. Thompson is the founder and Chief Executive Officer of Johns Hopkins Medicine International.  This organization was established as the arm of Johns Hopkins Medicine providing a focus for all international activities.  It is the mission of this organization to establish international programs and businesses that are consistent with and support the Johns Hopkins mission of excellence in clinical care, research and teaching.  Mr. Thompson has a particular interest in identifying innovative ways for Johns Hopkins to collaborate with a wide range of partners to work towards the common objective of improving health and healthcare delivery around the world.
In his Senior Vice President role, Mr. Thompson was responsible for the coordination and oversight of the planning, integration and growth of Johns Hopkins Medicine's system enterprise that includes the faculty clinical practice, the Johns Hopkins Health System (hospitals, Johns Hopkins Community Physicians, JH Home Care Group), and the Ambulatory Development Group. He also oversaw the management of Hopkins Medicine's external clinical business relationships as well as the marketing programs in support of the Institution.
Mr. Thompson obtained his bachelor's degree in Biology from the University of Minnesota. He also earned a Master's degree in Business Administration from Loyola College.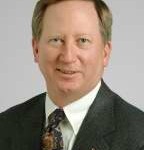 Dr. William Ruschhaupt
Chairman, Global Health Center
Cleveland Clinic
William Ruschhaupt, MD, is a Staff Physician in the Cleveland Clinic Department of Cardiovascular Medicine, Section of Vascular Medicine in the Heart and Vascular Institute. He is a specialist in treating peripheral vascular disease, arterial and venous disorders, leg ulcers and swollen leg related to cardiovascular disease. Dr. Ruschhaupt is a certified Diplomate of the American Board of Internal Medicine.
Following his undergraduate education at Muskingum College in Ohio, Dr. Ruschhaupt received his medical degree from the University of Pittsburgh School of Medicine. He completed his internship in internal medicine at the Dallas Veterans Administration at the University of Texas Southwestern in Dallas, Texas, and he took his residency at Cleveland Clinic. He earned his MBA from the Weatherhead School of Management at Case Western Reserve University in 1985.
Following his clinical training, Dr. Ruschhaupt served in the United States Army at the Tripler Army Medical Center in Hawaii as Chief of Emergency Medical Services and Chief of the Peripheral Vascular Disease Clinic. He completed his tour of duty in 1978 and was appointed as a Staff Physician in September 1978 and continues in that role.
Dr. Ruschhaupt's research interests have focused on coronary artery disease in patients with peripheral arterial disease, the prevention of deep vein thrombosis, the implementation of noninvasive diagnostic methods in treating peripheral vascular disease and the application of technologic advances in treating such disease. He has authored or co-authored a number of articles on his specialty interests and is author of "The Swollen Limb" in a medical textbook dedicated to peripheral vascular disease.
He is a member of the American College of Physicians-American Society of Internal Medicine, the Society of Vascular Medicine and the Academy of Medicine of Cleveland/Northern Ohio Medical Association.
In addition to his clinical duties, Dr. Ruschhaupt has served as Director for the Patient Financial Services Systems Development and Implementation Project. He has been Acting Chairman of the Department of Vascular Medicine as well as Section Head. Currently, he is Chairman of Global Patient Services and continues to assist as Physician Director of Institutional Relations and Development.
Dr. Ruschhaupt serves as a member of the Executive Council of Ronald McDonald House of Cleveland. He has served as a Director of the Regional Affiliate Board of Fifth Third Bank of Northeastern Ohio. He continues as a member of the Board of Directors of Swagelok in Solon, Ohio.
Keep checking back as we continuously add more speakers to our morning line up.
Moderators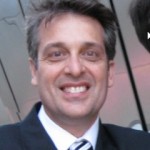 Frank Bilotto
First Stop Health
Frank Bilotto is a licensed attorney with 20 years experience in the health care technology and content, and specializes in launching foreign companies in the US. He is currently commercializing First Stop Health, an online and on call health concierge service. Previously, he was CEO of eWise, a Dutch-based mobile medical library designed for physicians and funded by pharmaceutical companies. He's helped to launch 3 other companies in the past 15 years by identifying, negotiating and structuring deals to develop emerging technologies and markets, most notably, Vivisimo, which was recently acquired by IBM. In the 1990's Frank served as counsel to UPMC during its rapid acquisition of hospitals and physician practices. He is a featured speaker on new technologies and digital content at industry conferences worldwide.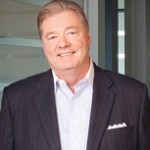 Gregory Curtis
Chairman & Managing Director
Greycourt

Gregory Curtis is the chairman and founder of Greycourt & Co., Inc., an open-architecture wealth advisory firm serving substantial families and select endowments on a global basis. Prior to founding Greycourt, Greg served for many years as president of a family office for a branch of the Mellon family and as president of the Laurel Foundation. Greg is the author of Creative Capital (2004) and The Stewardship of Wealth (2012), and he is also the author of numerous white papers on a variety of investment topics. Greg writes a blog for The Alliance Report.
Over the years Greg has served on many investment committees for family and institutional investors. He currently serves on the investment committees for Carnegie Mellon University, The Pittsburgh Foundation, St. John's College, United Educators Insurance Co., and Winchester Thurston School, among others. Greg currently chairs the board of directors of The Pittsburgh Foundation (the community foundation for the Pittsburgh region); is a member of the board of directors of United Educators Insurance Co.; is a past chair of the board of St. John's College (Annapolis and Santa Fe) and past chair of the board of The Investment Fund for Foundations; and he has chaired or served on the boards of many other investment, educational, and cultural organizations.
In addition to founding Greycourt and co-founding The Investment Fund for Foundations, Greg is the founder and CEO of Moneybags LLC, the developer of the Moneybags© financial app.
Greg holds a BA degree from Dartmouth College, a JD degree from Harvard Law School, and he is a graduate of The Endowment Institute at Harvard Business School. He also holds an honorary BA degree from St. John's College.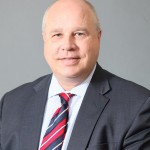 Chuck Dittrich
Vice President, Regional Trade Initiatives, National Foreign Trade Council
Executive Director, US-Libyan Business Assocation
Charles (Chuck) Dittrich is the Executive Director of the U.S.-Libya Business Association, (USLBA), managing the daily affairs of the only U.S. trade association focusing solely on the United States and Libya. Its members include all of the largest investors and employers in Libya. It was incorporated in 2005 as a result of the resumption of U.S-Libya diplomatic and commercial relations, to enhance the U.S.-Libya relationship, educate the public about the importance of U.S.-Libya trade and investment, and facilitate the commercial and diplomatic dialogue between the two countries. Its founders believe that the bonds forged by trade and investment form the groundwork for an improved and long-lasting bilateral relationship.
He is also Vice President, Regional Trade Initiatives, for the National Foreign Trade Council (NFTC), responsible for determining and advocating policy positions, creating lobbying strategies, and managing trade policy issues. He has directed the NFTC's U.S.-Middle East Free Trade Coalition since its inception and has led the Council's advocacy and outreach efforts to press for passage and implementation of free trade agreements with Bahrain, Morocco and Oman. He has spent over 20 years at the nexus of business and government policy, working with domestic and foreign corporations and governments on trade issues concerning Europe, Russia, Southeast Asia, Japan, Africa and the Middle East.
Prior to joining the NFTC, Chuck was Senior Vice President of a DC-based firm consulting on international business, investment and technology licensing issues. His tenure at the US Department of Commerce included serving as Chief of Staff to the Director General of the US & Foreign Commercial Service, Assistant Director of EXPORT NOW in the Office of the Secretary of Commerce, coordinating this presidential initiative to increase U.S. exports and as an international trade specialist in microelectronics.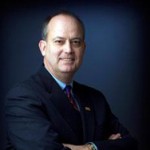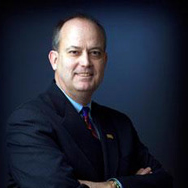 Bill Flanagan
Executive Vice President—Corporate Relations
Allegheny Conference on Community Development
Mr. Flanagan is Executive Vice President—Corporate Relations for the Allegheny Conference on Community Development and its affiliated regional development organizations. He supervises Investor Relations activities for the Conference and Affiliates, including fundraising, membership services and educational programming. He oversees organizational communications. As President of The Pittsburgh G-20 Partnership in 2009, Bill helped to organize the public/private partnership of organizations from across southwestern Pennsylvania that came together to welcome the world for the Pittsburgh Summit. He also hosts "Our Region's Business" on WPXI-TV, WJAC-TV, WTOV-TV and the Pittsburgh Cable News Channel (PCNC). A graduate of Northwestern University (B.S. Speech), Bill holds a Master's Degree in Journalism from the University of Missouri-Columbia.

Dennis Yablonsky
CEO
Allegheny Conference on Community Development
A native Pittsburgher, Mr. Yablonsky served the Commonwealth of Pennsylvania for five years, from 2003 to 2008, as Governor Ed Rendell's Secretary of the Department of Community and Economic Development. He returned home to join the Conference in March. Mr. Yablonsky spent the first 24 years of his career leading two successful software companies: Cincom Systems in Cincinnati and the Carnegie Group in Pittsburgh. In 1987, he became Chief Executive Officer of the Carnegie Group and turned the unprofitable enterprise into a $32 million publicly-traded software solutions company. In 1999, he became founding CEO of the Pittsburgh Digital Greenhouse and, in 2001, the Pittsburgh Life Sciences Greenhouse, innovative models for doing technology-based economic development. Mr. Yablonsky received a Bachelor of Science Degree in Industrial Management from the University of Cincinnati.
Panel Topics Include:
Global Partners…Sharing Success in Healthcare Management
Healthcare is increasingly a global enterprise. This conversation will explore ways American and Middle East governments, along with private sector companies, are engaging this emerging economic frontier. Participants will examine the complex world of geopolitical and cultural differences, explore business practices and structures and share frontline experiences from their forays into new markets.
Insuring the Future…A Guide to Health Insurance in the Middle East
This discussion welcomes leaders from the field of Middle East health insurance to discuss the challenges of cost containment and servicing. The conversation will highlight ways life saving innovation in medical technology is transforming the way patients receive healthcare.
Building the Medical City…Healthy Trends in Design and Construction
Industry leaders share lessons and experiences from Middle East hospital construction projects. The conversation will range from the earliest phases of design and finance to the recent trends in green construction and other transformative building approaches.
Leading Edge…The Promise of Medical Device Technologies
Medical technology has given leaders in the Middle East unlimited ways to deliver healing and hope to underserved patients in remote and rural communities. This conversation will take a "show and tell" approach to demonstrate ways next generation solutions are making healthcare accessible today.
Leadership Profiles…Delivering Healthcare's Promise in the Middle East
Learn how the Middle East's most influential healthcare policy makers – the Health Ministers – provide and improve healthcare services to constituents.
Building Centers of Excellence…Access and Utilization of Pharmaceuticals
This panel will discuss pharmaceutical access and distribution, best practices and medication safety, Clinical Research Organizations and Pharmacoeconomics.