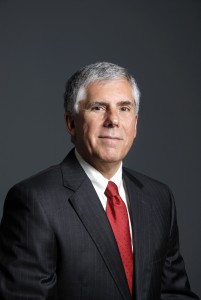 Michael Lordi, Esq.
Chief Executive Officer
Elliott Group
Michael Lordi directs the worldwide service operations of Elliott Group, a leading supplier of highly engineered rotating equipment to the oil & gas, petrochemical, and general industrial markets based in Jeannette, Pennsylvania. Elliott's global service network includes repair facilities, field service and engineering offices, and parts distribution centers in 40 countries. Mr. Lordi's responsibilities include the ongoing expansion of Elliott's service operations in Saudi Arabia, the UAE, China, India, and Brazil. During his 30 year career, he has held a wide range of positions managing the design, manufacture and sale of new equipment, in addition to service operations and corporate development.
Elliott Group has major manufacturing operations in Jeannette, Pennsylvania and in Sodegaura, Chiba, Japan. Elliott Group is a subsidiary of Ebara Corporation, Tokyo, Japan.