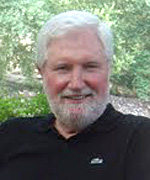 George W. Howard III
Chairman
Assist America, Inc.
George W. Howard III is the Chairman of Assist America, Inc., the nation's largest provider of international emergency services through employee benefit plans, which he founded in 1990. The company's services are available to more than 300,000 companies and 25 million members and their families through master agreements with some of the world's largest insurance companies and prestigious associations. Assist America has its principal offices in Princeton, New Jersey, and sales offices in Des Moines, Iowa and San Francisco, California. It also has offices in China, India, Lebanon (for the Middle East), and the Philippines (for Southeast Asia).
Mr. Howard spent more than 20 years in international insurance, entering that business in Latin America with American International Group. He subsequently managed insurance and reinsurance portfolios in all major theaters of the world with AIG, Continental Insurance and Cigna, and has resided in Santo Domingo, Athens, Brussels, Madrid, Tehran and Tokyo. He is a former member of the Board of Directors of the American School in Japan, and serves on the Board of Managers of the Trump World Tower in New York City.
George and his wife, Helene, reside in New York.