May 6th – Steve Lutes & Hisham Fahmy
On May 6, the American Middle East Institute welcomed Steve Lutes, Vice President, Middle East Affairs, U.S. Chamber of Commerce, and Hisham Fahmy, CEO of the American Chamber of Commerce in Egypt Inc., to a virtual roundtable discussion moderated by Bill Flanagan, Chief Corporate Relations Officer for the Allegheny Conference on Community Development. The discussion concentrated on Egypt but also covered the state of the global pandemic in various regions in the Middle East, business opportunities, and the importance of U.S.-Middle Eastern relationships.
Steve Lutes focused on Egypt, Saudi Arabia, and Iraq to explain current economic and health settings. While Egypt struggles with a lack of unemployment benefits and an increasing number of coronavirus cases, the engaging government continues to be very responsive and the country experiences positive GDP growth. Saudi Arabia and Iraq, on the other hand, face more serious economic deficits with collapses in oil prices.
Both Lutes and Fahmy emphasized the importance of maintaining and expanding business partnerships between the U.S. and the Middle East. Particularly in Egypt, there are many project opportunities such as renewable research expansion, water desalination and irrigation, education growth, and data center analyses. While many businesses deal with uncertainties for future operations, investment opportunities still prevail between the Middle East and the U.S., including promising revenue growth in medical equipment businesses.
In the closing remarks, Lutes and Fahmy reiterated the importance of optimism, opportunities, building relationships, and the fact that even in this global state of panic and uncertainty, Business Marches On!
Watch our May 6th Business March On focused on Egypt.
Biographies of Speakers: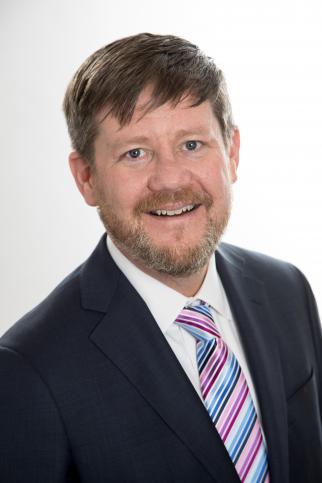 Steve Lutes
Vice President of Middle East Affairs
U.S. Chamber of Commerce
Steve Lutes is vice president of Middle East Affairs at the U.S. Chamber of Commerce. He is responsible for managing the U.S.-Egypt Business Council, U.S.-Iraq Business Initiative, the U.S.-GCC Business Initiative, and serves as executive director for each. In this capacity, Lutes is responsible for developing and implementing policies and programs that promote U.S. business opportunities and investment in Egypt, Iraq, Saudi Arabia, the U.A.E., Qatar, Kuwait, Oman and Bahrain. He works closely with Chamber member companies and business and government leaders to deepen and expand commercial relationships.
Lutes came to the Chamber from the U.S. Department of Commerce's International Trade Administration (ITA) where he was a senior legislative affairs specialist in the Office of Legislative and Intergovernmental Affairs. He focused on educating members of Congress on the benefits of trade and foreign direct investment and on advancing the Administration's trade agenda on Capitol Hill, including securing passage of the United States-Dominican Republic-Central America Free Trade Agreement (CAFTA). Lutes also served as the congressional liaison to the President's Export Council and the Manufacturing Council for the Department.
Previously, Lutes worked for the Republican Party in Columbus, Ohio, where he worked in conjunction with the Bush-Cheney reelection effort in Ohio through 2004, successfully directing political and grassroots strategy in central Ohio and helping turnout the largest county vote for former President George W. Bush in Ohio.
Earlier in his career, he worked on Capitol Hill and held a variety of positions, including press secretary, legislative director, and chief of staff.
Lutes earned his bachelor's degree in marketing from Indiana University's Kelley School of Business. He serves on the Board of Directors of the American University in Iraq – Sulaimani Foundation. Steve and his wife met while working on Capitol Hill and live in Alexandria, Virginia.
Hisham Fahmy
CEO & Advisor to the Board
AmCham Egypt Inc. (American Chamber of Commerce in Egypt)
Hisham Fahmy is CEO of AmCham Egypt Inc., a mirror organization for AmCham Egypt based in Washington D.C., and advisor to the AmCham Egypt Board of Governors. Prior to January 2016, Fahmy had served as executive director, then CEO of AmCham Egypt since December 1999 and as general manager from 1987 to 1993. Fahmy has helped organize over 29 business missions to Washington D.C. and other states as well as three U.S. missions to Egypt in cooperation with the U.S. Chamber of Commerce. He is a familiar face in Washington, offering expertise on strategic bilateral issues and the economic relationship between Egypt and the United States.
For over 20 years, Fahmy has advocated for a friendly business environment for U.S. companies operating in Egypt and Egyptian companies working with the United States. He also helped create the AmCham MENA Regional Council to promote U.S. business and investment in the MENA region, and served as the council's Regional Coordinating CEO. Fahmy also supported the establishment of AmCham Bahrain and AmCham Afghanistan. Under his leadership, AmCham Egypt's membership reached over 1,900 members and 90 staff.
Fahmy previously served as acting director of the nonprofit think tank Egyptian Center for Economic Studies. He serves on the Egypt-U.S. Business Council (EUSBC), the Advisory Board of the American University in Cairo's (AUC) School of Business, the Global Board of AMIDEAST, the American Research Center in Egypt, and the Board of the Education for Employment association. A member of the American Society for Association Executives, he is the founder and former chairman of the Egyptian Society of Association Executives.
Fahmy has been recognized by U.S. corporations including ExxonMobil, Coca-Cola, PepsiCo and others for his role in promoting Egypt-U.S. economic relations. Most recently, the Center for Transatlantic Relations gave him the "Mediterranean Leadership Award 2016″ for his efforts in fostering stronger U.S.-Egypt business and economic relations.
Fahmy graduated from AUC in 1974 with a bachelor's degree in chemistry.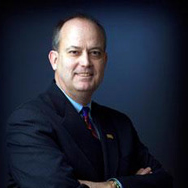 Bill Flanagan
Chief Corporate Relations Officer
Allegheny Conference on Community Development
Mr. Bill Flanagan serves as Chief Corporate Relations Officer for the Allegheny Conference on Community Development and its affiliated regional development organizations: The Pennsylvania Economy League of Greater Pittsburgh LLC, the Pittsburgh Regional Alliance and The Greater Pittsburgh Chamber of Commerce. In this role, Mr. Flanagan guides the development of regional and organizational messaging strategy and supervises Investor Relations activities, including membership development and programming, as well as fundraising.
As President of The Pittsburgh G-20 Partnership in 2009, Mr. Flanagan helped to organize the public/private partnership of organizations from across southwestern Pennsylvania that came together to welcome the world for the Pittsburgh Summit. He also hosts "Our Region's Business" on WPXI-TV, WJAC-TV, WTOV-TV and the Pittsburgh Cable News Channel (PCNC). A graduate of Northwestern University (B.S. Speech), Bill holds a Master's Degree in Journalism from the University of Missouri-Columbia.