Public Policy Discussion
Public Policy Discussion and Luncheon
THE MOST DISPUTED AREA OF IRAQ: U.S. OBJECTIVES IN KIRKUK
With
Thomas K. Yazdgerdi
Principal Officer, U.S. Diplomatic Presence Office Kirkuk
Thursday, December 22, 2011
Rivers Club
301 Grant Street, Pittsburgh, PA
This event is by invitation only and free of charge.
If you are interested in attending, please email info@pittsburghmideastinstute.org or call 412-995-0076.
Click here for the event flyer.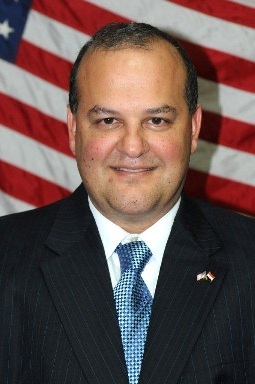 Thomas K. Yazdgerdi
Principal Officer
U.S. Diplomatic Presence Office Kirkuk
Tom Yazdgerdi entered the U.S. Foreign Service in 1991 and is currently Principal Officer of the U.S. Diplomatic Presence Office in Kirkuk, Iraq (since August 2011).  Prior to that, he served as Deputy Political Counselor for Iran Affairs at the U.S. Embassy in Baghdad (2010-2011).  Tom also served as Deputy Chief of Mission and Political-Economic Chief at the U.S. Embassy in Pristina, Kosovo (2006-2009) in the run-up to and aftermath of Kosovo independence.  His other assignments include Panama, Bratislava, Tirana, and Athens, as well as positions in the European Bureau (Czech Desk) and the Political-Military Affairs (PM) Bureau at the State Department, and as Senior Balkans Program Officer with the National Democratic Institute in Washington.  Tom has a B.A. in History from Cornell University (1985) and an M.A. in Central European History, Security Studies and American Diplomatic History from the Fletcher School at Tufts University (1990).
Tom is the recipient of three Superior Honor Awards, a Meritorious Honor Award, the Sinclair Award for Excellence in Language Study (Greek), two Group Superior Honor Awards, and the Secretary of State's Award for Volunteerism Abroad.
Before joining the Foreign Service, Tom worked as Legislative Assistant for Foreign Affairs and Defense issues to Congressman William O. Lipinski (D‐IL), who represented the southwest Chicago area where Tom was born.
Tom speaks Farsi, Spanish, and Greek and has competency in Czech and Slovak. His interests include piano, tennis, reading, and hiking.