H.J. Heinz Company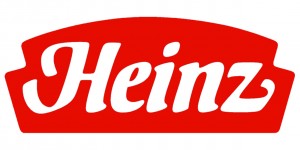 A World of Good Food
The H.J. Heinz Company, headquartered in Pittsburgh, Pennsylvania, is the most global of all U.S.-based food companies. Famous for our iconic brands on six continents, Heinz provides delicious, nutritious and convenient foods for families in 200 countries around the world. In more than 50 of those countries, we enjoy the number-one or number-two market position.
The First Name in Ketchup 
Throughout the world, Heinz is synonymous with ketchup. We sell 650 million bottles of Heinz ketchup every year and approximately two single-serve packets of ketchup for every man, woman and child on the planet. For millions of families the world over, "if it isn't Heinz, it isn't ketchup."
The Good Food Company
Beyond ketchup, Heinz also markets an ever-expanding selection of other great tasting foods. Our core products include ketchup, sauces, meals, snacks, and infant/nutrition. In short, Heinz is committed to enriching your family's eating experience, whether you're at home, dining out, or "on the go!"
Satisfying Tastes and Appetites around the World
At any given moment, on any given continent, Heinz employees are hard at work…creating new products, perfecting fresh ideas, and developing nutritious and innovative foods for today's families. Heinz is a trusted name for consumers, a valued partner in the community, and a great investment with tremendous growth potential.