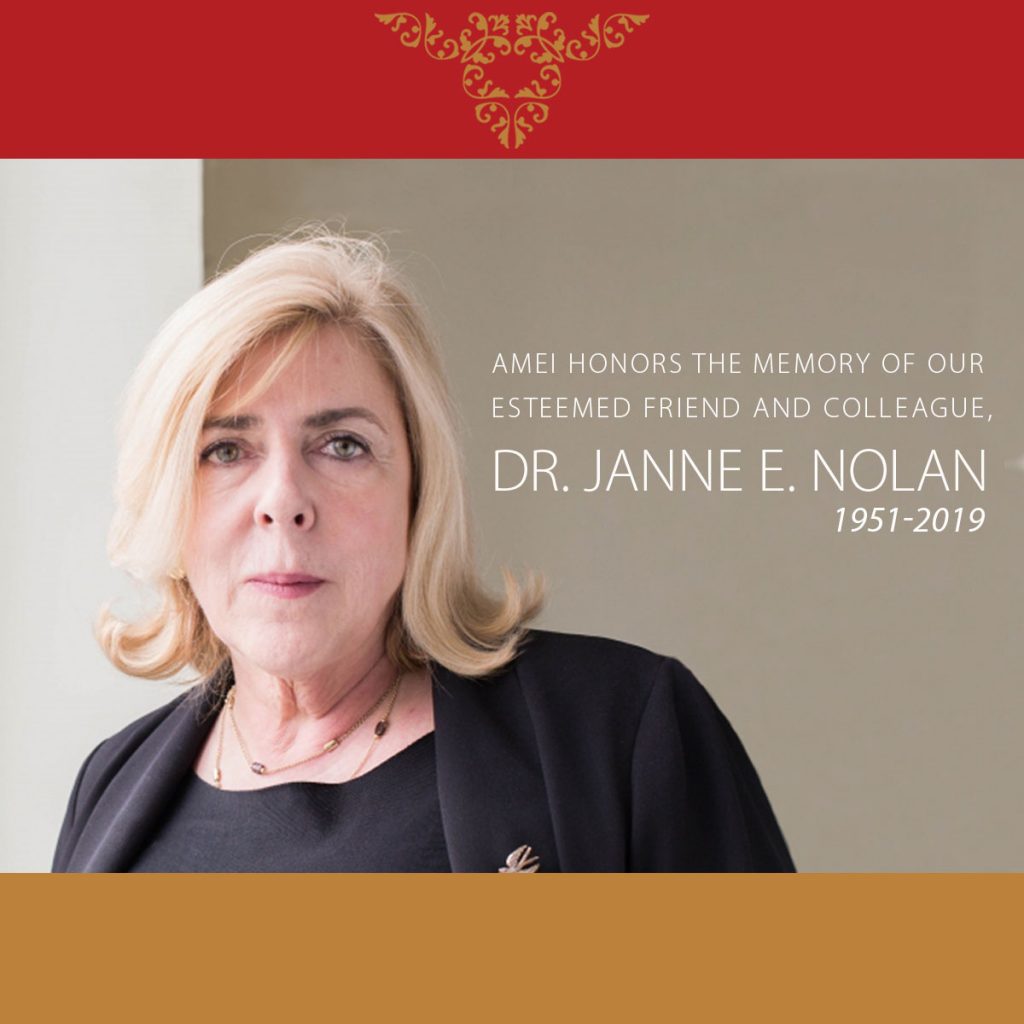 It is with great sadness that we share the passing of a "founding mother" of our Institute, Dr. Janne E. Nolan, who died on Wednesday, June 26, 2019, of glioblastoma.
Author of nine books, Janne was a beloved professor and a renowned nuclear security expert and foreign policy analyst, who advised the White House and Congress over a long career.
Click here to read Janne's full obituary.
Click here to read Janne's memorial in the New York Times.
We are forever grateful to Janne's contributions to the American Middle East Institute.