OASIS Speaker Biographies
Oasis 2014:  Growing Business Between the U.S. and the Middle East
Tuesday, October 28, 2014
Fairmont Hotel – Pittsburgh, Pennsylvania
8:00 am – Registration
9:00 am to 2:30 pm – Program
Special Featured Speaker

His Excellency Mohammed bin Hamad Al Rumhy
Minister of Oil and Gas, Sultanate of Oman
His Excellency Mohammed bin Hamad Al Rumhy became Minister of Oil and Gas of the Sultanate of Oman in December, 1997. The Sultanate occupies the southeastern corner of the Arabian Peninsula, with a population of approximately 2.4 million. According to the U.S. Dept. of Energy, Oman has an estimated 5.5 billion bbl of proven recoverable oil reserves and 30Tcf of gas. Given that the amount of oil originally in place in Oman is estimated to be 50 billion bbl, finding ways to increase recoverability is a priority.
Before his current position, Al Rumhy held academic faculty positions in petroleum engineering and served as Assistant Dean of Engineering at Sultan Qaboos U. in Oman, and he was awarded the Mitsumae Intl. Foundation Fellowship in Tokyo. From 1980–86, he worked as a petroleum engineer for Petroleum Development Oman. Al Rumhy earned a BS degree and a PhD degree from the Royal School of Mines, Imperial College London, as well as an MS degree from the U. of Tulsa in Oklahoma, all in petroleum engineering.  Al Rumhy is married, with two sons, both of whom are currently studying at university. He joined SPE in 1978.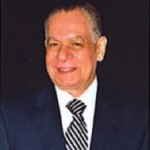 His Excellency Dr. Ismail Sallam
Former Health Minister of Egypt
Chair, AMEI Advisory Council
Ismail Sallam was the Minister of Health and Population of Egypt from 1996 to 2002.  During his tenure, Dr Sallam lead sector reform strategy that changed the image of Egyptian health care and improved the country's key health indicator ranking to 43rd out of 191 countries (WHO, 2000).
An active member of the Egyptian Parliament for 16 years and a majority leader of the Upper Chamber.  Dr. Sallam's leadership helped to tackle gender-inequality through inacting the  Ministerial Decree abolishing Female Genital Mutilation.
Dr. Sallam has served as Chairman of the Executive Council of the Arab Ministers of Health, the League of Arab States, the Executive Bureau African Ministers of Health, and the Organization of African Unity (1997 – 2002).   Dr. Sallam received the United Nations Award (2000), the Award of the World Health Organization Prize (1999), the Award of the American Academy of Emergency Medicine (2001) and the United States Surgeon General's Medallion, USA (2000) for leadership in developing a National disease Prevention and Health Promotion Agenda for Egypt among other achievements.
He is currently a Professor of Cardiovascular Surgery and chairs three charitable organizations.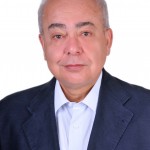 Dr. Abdallah El-Ajouz
Ministry of Public Health, Lebanon
Dr. Abdallah El-Ajouz currently holds the post of the Department Head of Public and Private Hospitals at the Lebanese Ministry of Public Health. He has worked with UNICEF for 4 years from 1986 till 1990. As a private doctor in the Italian Embassy in Lebanon, he received a merit distinction in the rank of commander from the President of The Republic of Italy.
Dr. El-Ajouz is a graduate from Milano University-Italy.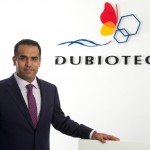 Marwan Abdulaziz Janahi
Executive Director, DuBiotech and EnPark
Marwan Abdulaziz Janahi is the Executive Director of TECOM Investments' Science Cluster. The cluster comprises of DuBiotech, a purpose built business park designed to drive the success of the life science industry, and EnPark, a free zone dedicated to fostering the growth of the alternative energy and environmental industries. The science cluster provides unrivalled access to peer companies and regulators, significant industry knowledge and a state of the art real estate a platform for life science of sustainability businesses looking to trade in the Middle East.
Marwan's objective is to foster the growth of DuBiotech and EnPark in the UAE by bridging the gap between the private sector industry, government, and academia. As such, he has built a strong network of Government relationships with entities such as the Ministry of Health, and the Dubai Municipality to facilitate the growth of the life science sector in UAE.
Marwan is also responsible for building the portfolio of companies licensed under EnPark, providing access to the MENA region with a view to helping diversify Dubai's economy. He also plays a key role in developing closer partnership and dialogue between business and Government and as part of this, he is a key figure in the Government's 'Green Economic Partnership' a committee assembled in line with the 'Green Economy For Sustainable development' initiative, announced last year by Shaikh Mohammed.
Marwan began at the Sciences cluster as a Sales Manager before being promoted to Business Development Director. He became Executive Director in 2013. Prior to this, Marwan was a Business Analyst for DUBAL. Marwan also spent two years working for a prominent UAE family company where he was responsible for the distribution of consumer products, food items, and household items.  His main role was to liaison with the international companies in terms of marketing initiatives.
Marwan holds a Bachelor's degree in Business Administration from the University of Texas, USA and has completed the 'Future Leaders Programme' for UAE nationals in 2007 and 'Developing General Management Potential' from Cranfield University in 2008. He also graduated from a programme on general education from the American University of Dubai (AUD).  Marwan is currently enrolled with INSEAD – UAE Consortium for Executive Development Programme graduating in 2015.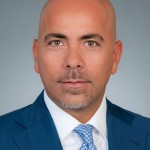 Giambattista Atzeni
Senior Director, Middle East, Africa and Turkey
BNY Mellon International Wealth Management
Giambattista Atzeni is Senior Director for Middle East, Africa and Turkey at BNY Mellon International Wealth Management. He is responsible for BNY Mellon Wealth Management's activity in the region including managing client relationships, business development and strategy. He advises prominent individuals, families, endowments and foundations on matters related to their financial planning, intergenerational wealth transfer and wealth preservation.
Giambattista joined BNY Mellon in London in 2006 as Stock Exchange Listing Executive and he then worked as Product Manager for the Corporate Trust. In 2008 he moved to Dubai to manage the Corporate Trust business in the Middle East, North Africa and Turkey.
Prior to joining BNY Mellon, Giambattista lived in Dublin, Ireland, where he worked in the investment funds and capital market industry at the Irish Stock Exchange and at BISYS Fund Services.
Giambattista is co-chairman of the Investment Management Committee of the Gulf Bond & Sukuk Association (GBSA), the regional trade association representing the Arabian Gulf bond and sukuk market. A founding member of the GBSA, Giambattista has also chaired the Steering Committee in 2013 and the Investor Relations and Investor Development Sub-Committee from 2010 to 2012. He is based in the Dubai International Financial Centre (DIFC) offices in the UAE.
Giambattista holds a Laurea V.O. (MS) in International Political Science from the University of Cagliari in Italy. He is regularly quoted in the press and has contributed to a number of Middle East conferences and industry events.
Edward Burton
Chief Executive Officer and President
U.S.-Saudi Arabian Business Council 
Edward Burton was appointed President and Managing Director of the U.S.-Saudi Arabian Business Council in March 2006. In January 2013, he assumed the title of Chief Executive Officer and retained the title of President of the Council. In this position he works with the American and Saudi public and private sectors to promote the interests of the U.S.-Saudi Arabian bilateral commercial relationship. The U.S.-Saudi Arabian Business Council was established in December 1993 to improve the mutual knowledge and understanding between the private sectors of the United States and Saudi Arabia, and to promote trade and investment between the two countries.  The Council's activities include organizing trade missions, conferences, seminars and high-level networking events such as the two "U.S.-Saudi Business Opportunities Forums" held in 2010 and 2011 in Chicago and Atlanta, the largest gatherings of Saudi and American businesses in the relationship's history. The Council also publishes updated documents including "A Business Guide to Saudi Arabia", a bi-monthly newsletter, the "U.S.-Saudi Business Brief", and specialized industry sector reports. The Council's activities are focused on highlighting the more than $1 trillion in Saudi earmarked projects and market opportunities in Saudi Arabia. Mr. Burton has counseled hundreds of Fortune 500 companies as well as small and middle tier firms in a variety of industries such construction, medical and pharmaceutical, defense & security, information technology and technical services.
Prior to joining the Business Council, Mr. Burton served as the Commercial Attaché at the American Embassy in Riyadh, Saudi Arabia. He managed a staff of 27 officers, commercial specialists and other local direct hire personnel serving offices in the cities of Riyadh, Jeddah and Dhahran. He was responsible for all U.S. Foreign Commercial Service (USFCS) operations in Saudi Arabia and had oversight of all USFCS management, administrative and fiscal matters in the U.S. Embassy and Consulates in the Kingdom. He also supervised USFCS operations in Manama, Bahrain through a partnership arrangement with the U.S. Embassy in Manama. Mr. Burton was also appointed directly by former U.S. Commerce Secretary Donald Evans to serve as the USFCS Regional Coordinator for the agency's Iraq Reconstruction Regional Initiative.
Prior to being assigned to the Embassy in Riyadh, Mr. Burton was the Director of the U.S. Export Assistance Center in Philadelphia. Prior to joining the U.S. Department of Commerce, he served former New Jersey Governor Christine Todd Whitman as the State of New Jersey's International Trade Director.
Mr. Burton holds a Bachelor of Arts degree in Political Science from the University of Charleston and a Doctor of Jurisprudence degree from the Dickinson School of Law. He practiced law in New Jersey with the law firm Cooper Levenson. He also received certified international trade and management training at the Thunderbird School of International Business and the Harvard Business School of Publishing.
Over his 20 year career as licensed professional engineer, Alan has been responsible for process design, engineering, sales and business development of water/wastewater systems for the Power, Oil & Gas, and Mining industries. A graduate from the University of Ottawa in Canada with degrees in Chemical Engineering and a Master's in Engineering Management.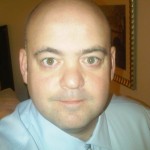 Alan Daza P.Eng.
Vice President for Upstream Oil & Gas
Aquatech
Over his 20 year career as licensed professional engineer, Alan has been responsible for process design, engineering, sales and business development of water/wastewater systems for the Power, Oil & Gas, and Mining industries. A graduate from the University of Ottawa in Canada with degrees in Chemical Engineering and a Master's in Engineering Management.
Alan is presently the global Vice President for Upstream Oil & Gas market focusing on the Oil & Gas Produced Water, Enhanced Oil Recovery and Coal Seam Gas segments for Aquatech International, a global water/wastewater treatment and solutions company with headquarters in Canonsburg, PA, USA.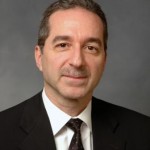 Dr. Tony Farah
Chief Medical Officer
Allegheny Health Network
Tony Farah, M.D., FACC, FSCAI, serves as the chief medical officer for the Allegheny Health Network as well as the president of its Allegheny Clinic. In this capacity, he provides leadership and direction for the 600+ member physician organization of the Allegheny Health Network.
Previously, Dr. Farah served as chief medical officer of Allegheny General Hospital (AGH) from 2009-2011, expanding his role to system-wide chief medical officer in 2011. He is also a clinical assistant professor of medicine at the Drexel University College of Medicine and is past president of the AGH medical staff.
Dr. Farah served as medical director of the Cardiac Catheterization Laboratories at Allegheny General Hospital from 1997-2011. He has also served as the medical director of the cardiac catheterization laboratory at numerous community hospitals in Western Pennsylvania where he was also instrumental in developing and enhancing the cardiac services at those sites.
Dr. Farah has been the principal investigator or co-investigator of well over 100 clinical research trials spanning the field of interventional cardiology. He has authored or co-authored numerous publications in peer-reviewed journals, including Circulation, Journal of the American College of Cardiology and the New England Journal of Medicine.
Dr. Farah is a Trustee of The Society for Cardiovascular Angiography and Interventions.
Tariq Farwana
Founder and Managing Director
StrateSphere, Economic City Projects, Saudi Arabia
Tariq is a serial entrepreneur and has pioneered the concept of Active Capital since 1994. He brings 20 years of executive experience in project development, global sourcing, deal structuring, and roll up strategies. Tariq leads StrateSphere's Active Capital business model providing business vision, developing and leading strategic initiatives, acting as an agent of change and leading executive teams to deliver results. He has demonstrated success in developing strategic alliances, sourcing capital, creating joint ventures and integrating acquisitions.  StrateSphere's mission is to evolve the traditional Venture Capital model by blending it with aspects of Management Consulting, thus providing a synergistic and comprehensive offering that enables SMEs to maximize their potential in both local and global markets.
Since early 2007, StrateSphere under his leadership, developed and is implementing its strategic initiative "Globalizing Small and Medium Size Enterprises using Saudi Arabia as a Regional Hub". This initiative includes significant projects aimed at building local capacity and an ecosystem in King Abdullah Economic City (KAEC) in support of the transformation of KSA's economy into a Leading Global Knowledge Based Economy.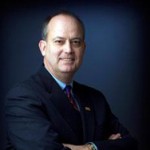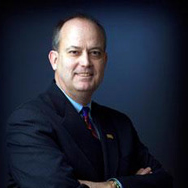 Bill Flanagan
Executive Vice President, Corporate Relations
Allegheny Conference on Community Development
Bill Flanagan is executive vice president, corporate relations for theAllegheny Conference on Community Development and its affiliated organizations – the Greater Pittsburgh Chamber of Commerce, the Pennsylvania Economy League of Greater Pittsburgh and the
Pittsburgh Regional Alliance.
Bill supervises investor relations activities for the Conference and Affiliates, including fundraising, membership services and educational programming. He also oversees organizational communications. In this role, Bill hosts Our Region's Business on WPXI-TV, WJAC-TV,WTOV-TV and the Pittsburgh Cable News Channel (PCNC), a Sunday morning business affairs program the Conference produces in partnership withWPXI-TV.
As president of The Pittsburgh G-20 Partnership in 2009, Bill helped to organize the public/private partnership of organizations
from across southwestern Pennsylvania that came together to welcome the world for the Pittsburgh Summit. With the City of Pittsburgh, Allegheny County and VisitPittsburgh, the Allegheny Conference was one of the four founding members of the partnership.
As executive director of Pittsburgh 250, the celebration of the 250th anniversary of the naming of Pittsburgh in 2008, Bill supervised a multi-year, 14-county initiative that included signature projects and events, along with grassroots initiatives planned by a 200 member commission and involving more than 300 partners and supporters.
Prior to joining the Conference in September 2001, Bill had covered the economy of southwestern Pennsylvania for almost 20-years, much of it as money editor of KDKA-TV, where he was Pittsburgh's only broadcast reporter devoted exclusively to business and personal finance, and where he hosted The Sunday Business Page. Bill came to the region in 1982 as a general assignment reporter for the television station. He has written about personal finance for The Pittsburgh Post-Gazette and KDKA-AM.
A graduate of Northwestern University (B.S. Speech), Bill holds a Master's Degree in Journalism from the University of Missouri-Columbia. He is a native of Dover, Delaware.
Bill and his wife, Ann Devlin Flanagan, have two children, Mara and Will.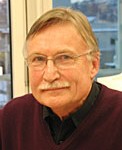 Volker Hartkopf
Professor of Architecture,
Director
 – Center for Building Performance and Diagnostics
Carnegie Mellon University
Since 1972, Professor Hartkopf has been teaching and conducting research at Carnegie Mellon University. His work covers a broad range of activities: international initiatives, funded research and professional consulting on building systems integration, advanced technology, building performance, energy conservation, urban revitalization, third-world housing and disaster prevention. He has realized as an architect building projects in Germany, Bangladesh, Peru and the United States. He also led masterplanning efforts for Volkswagen A.G. and the City of Wolfsburg, Germany; EXPO 2000 Hanover and Berlin-Lichtenberg, Germany.
In 1975, Prof. Hartkopf co-initiated and subsequently directed the first multi-disciplinary program in Architecture, Engineering and Planning in the USA with grants from the National Science Foundation and the building industry. In 1981, he co-founded the Center for Building Performance and Diagnostics (CBPD) at Carnegie Mellon. Between 1981-1985, Prof. Hartkopf developed jointly with Vivian Loftness and Peter A.D. Mill, the Total Building Performance Evaluation Method at Public Works Canada whilst on an Executive Interchange Program. Based on the R & D needs in building performance, Prof. Hartkopf has created and directs the Advanced Building Systems Integration Consortium (ABSIC), comprising leading building industries, six U.S. government agencies, two foreign governmental agencies and Carnegie Mellon. In operation since 1988, the consortium's research and demonstration effort focuses on the impact of advanced technology on the physical, environmental, and social settings in office buildings, towards creating high performance work environments. ABSIC, in cooperation with Carnegie Mellon, has designed, constructed and maintained the Robert L Preger Intelligent Workplace, officially opened in the winter of 1997. Currently a second 10-year strategic plan is being pursued by ABSIC through three long-term R&D projects: the Productivity Protocol, the Building Investment Decision Support Tool and the Building as Power Plant.
The Center for Building Performance and Diagnostics, an NSF/IUCRC, has been instrumental in the application of systems integration concepts, advanced technologies and performance-based decision making for significant building projects in the USA Germany, China, Korea and France. The CBPD team with Prof. Hartkopf's leadership has received numerous prestigious national awards for research. An award winning teacher and a frequent keynote speaker in Australia, Europe, Asia and the Americas, he has authored over 100 technical publications. He continues his consulting with such organizations as DaimlerChrysler, Volkswagen, Thyssen Krupp, Electricite de France, U.S. Department of State, U.S. Department of Energy, and Siemens.
Currently, Prof. Hartkopf is leading the Building as Power Plant (BAPP) project. The BAPP has been selected by the US Congress as the National Test-bed for Advanced Technology in Building. The 6,500 m2 project will be realized on the Carnegie Mellon Campus. The BAPP will integrate advanced energy-effective building technologies with innovative energy generation systems, such that all of the buildings energy needs for heating, cooling, ventilating and lighting, as well as equipment are met on-site, maximizing the use of renewable energies. Broader implementation of its concepts in industry and government here and abroad are expected.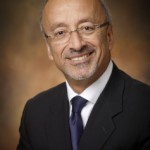 Samir A. Khalil
Executive Director, Middle East & Africa
Pharmaceutical Research and Manufacturers of America (PhRMA)
Samir A. Khalil is Executive Director, Middle East & Africa, Pharmaceutical Research and Manufacturers of America (PhRMA), an international trade association that represents the world's leading research-based pharmaceutical companies. In this position, his primary focus is to work with Governments in the Middle East & Africa Region and PhRMA member companies to advance policies in areas such as access to medicines, innovation, healthcare financing, trade, intellectual property rights protection, and other industrial and healthcare policies.
Prior to Joining PhRMA in 2013, Samir worked with Merck & Co, Inc. since 1974. During that time, he held several positions including; Executive Director, Public Policy for Asia Pacific, China and Latin America; Regional lead for Policy & Ex. Affairs, Middle East & Africa; Executive Director, HIV Policy for Europe, Middle East and Africa, where his focus was to drive Merck's initiatives to improve access to HIV/AIDS care and treatment in the developing world. At different time of his service to Merck, Samir was the Managing Director for two Merck subsidiaries, Egypt and Saudi Arabia; and was the Director, Management Operations, Far East Pacific, where he was part of the team in the early nineties that initiated Merck's direct operations and structure in key countries in Far East Pacific, including, Taiwan & Korea.
Samir represented Merck on the Board of Directors of the Merck/Gates/Botswana partnership in Botswana, known as the African Comprehensive HIV/AIDS Partnerships (ACHAP) and chaired the Board of Merck's partnership with the Government of China, known as China – MSD HIV/AIDS Partnership (C-MAP).
He holds a Bachelor of Science degree in Pharmacy.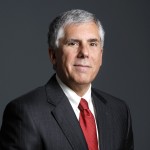 Michael Lordi, Esq.
Vice President – Global Service, Elliott Group
Michael Lordi directs the worldwide service operations of Elliott Group, a leading supplier of highly engineered rotating equipment to the oil & gas, petrochemical, and general industrial markets based in Jeannette, Pennsylvania.  Elliott's global service network includes repair facilities, field service and engineering offices, and parts distribution centers in 40 countries. Mr. Lordi's responsibilities include the ongoing expansion of Elliott's service operations in Saudi Arabia, the UAE, China, India, and Brazil.  During his 30 year career, he has held a wide range of positions managing the design, manufacture and sale of new equipment, in addition to service operations and corporate development.  Elliott Group has major manufacturing operations in Jeannette, Pennsylvania and in Sodegaura, Chiba, Japan.  Elliott Group is a subsidiary of Ebara Corporation, Tokyo, Japan.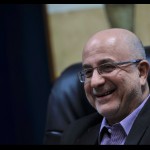 Ali Moradkhani
Deputy to the Minister of Culture and Islamic Guidance for Art Affairs
Islamic Republic of Iran
Mr. Ali Moradkhani is Deputy to the Minister of Culture and Islamic Guidance for Art Affairs for the Islamic Republic of Iran. He has held various senior positions in the ministry and has been involved in pioneering numerous cultural activities, including the holding of the first Pop Music Festival in 1998 and the revival of the gol-e yas (jasmine) Women's Music Festival in 2014.
Mr. Moradkhani is also a co-founder of the Fajr Film Festival and the Iran House of Music and contributed to establishing and directing the Iranian National Music Orchestra.
A graduate of the University of Tehran, Mr. Moradkhani has served the Ministry of Culture as Director General of Iranian Cinema, Director General of the Center for Audio and Visual cooperation, Director General of the Center for Film Learning, Advisor to the Tourism Department and Director of the Music Center.  He has also served as Director and Executive Manager of the Iran Music Museum.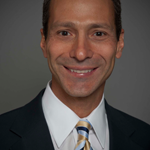 Dr. Gregory Reed
Director, Electric Power Initiative and Electric Power Systems Lab
Interim Director, Center for Energy, University of Pittsburgh
Reed is the Interim Director of the University of Pittsburgh's Center for Energy, Director of the Electric Power Initiative and the Electric Power Systems Laboratory in the Swanson School of Engineering at Pitt, and Professor in in the Swanson School's Department of Electrical & Computer Engineering. He is also the Director and Technical Lead of the Grid Technologies Collaborative for the U.S. Department of Energy's National Energy Technology Laboratory; and an inaugural member of the National Academies of Science and Engineering's Energy Ambassador Program. In addition to these roles, he is the owner and principal consultant of Power Grid Technology Consulting, LLC.
His research interests, teaching activities, and related pursuits include advanced electric power grid and energy generation, transmission, and distribution system technologies; power electronics and control technologies (FACTS, HVDC, and MVDC systems); micro-grids and DC infrastructure development, renewable energy systems and integration; smart grid technologies and applications; and energy storage.
Reed has nearly 30 years of combined industry and academic experience in the electric power and energy sector, including positions in engineering, research & development, and executive management throughout his career with the Consolidated Edison Co. of New York, ABB Inc., Mitsubishi Electric Corp., and DNV-KEMA.
He has authored or co-authored more than 75 papers and technical articles in the areas of electric power system analysis, the applications of advanced power systems and power electronics technologies, and power engineering education.
He is an active member of the Institute of Electrical & Electronic Engineers (IEEE), including the IEEE Power & Energy Society (PES), Power Electronics Society (PELS), and Industrial Applications Society (IAS); and is also a member of the American Society of Engineering Education (ASEE).  He is also the founder and chair of Pitt's annual Electric Power Industry Conference (EPIC), established in 2006.
Reed earned his PhD in electric power engineering from the University of Pittsburgh (1997), M.Eng. from Rensselaer Polytechnic Institute (1986), and B.S. from Gannon University (1985).
In addition to his professional pursuits, Reed is an avid triathlete, and also enjoys landscape gardening, reading, and world travel. He and his wife, Chantal, reside in Gibsonia PA with their three children.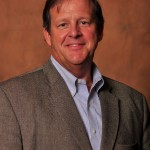 David J. Spigelmyer
President
Marcellus Shale Coalition 
David J. Spigelmyer is president of the Pittsburgh, Pa.-based Marcellus Shale Coalition (MSC), the region's largest shale development trade association.
On behalf of the MSC's approximately 300 member companies, he works closely with elected leaders, regulators and the civic community to advance responsible shale development and the overall enhancement of the region's economy and environment.
Mr. Spigelmyer was instrumental in the MSC's 2008 founding, and has served as the organization's chairman, vice-chairman and as lead of its legislative committee.
Most recently, Mr. Spigelmyer served as Vice President of Chesapeake Energy Corporation's Appalachia division, where he was responsible for government relations, regulatory policy, stakeholder engagement and communications efforts.
Prior to Chesapeake, he served in similar roles at EQT Corporation and Dominion Resources and held other energy industry-related positions in New York State as well as in Washington, DC.
Mr. Spigelmyer, a Penn State University graduate and an active outdoorsman, was born and raised in Clearfield County, Pa. He lives in southwestern Pennsylvania with his wife, Francie. They have two children.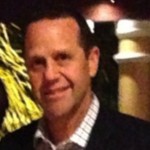 Dan Van Dyke
Senior Commercial Director
Thermo Fisher Scientific
Dan Van Dyke is Senior Commercial Director of Exports for Fisher Scientific, part of Thermo Fisher Scientific. Dan has responsibility for expanding business in emerging markets including the Middle East region.
Thermo Fisher Scientific continues to expand their presence in the Middle East and plans to open a Center of Excellence (COE) in 2015 in Dubiotech.
Dan has been with Thermo Fisher Scientific for 21 years serving in various functions and locations including VP of Corporate Accounts in Europe, VP/GM of the Global Projects Division, and VP of Business Development. Dan holds a Bachelor of Science degree in Business and MBA from Duquesne University.
Thermo Fisher Scientific Inc. (NYSE: TMO) is the world leader in serving science, with revenues of $17 billion and 50,000 employees in 50 countries. The company mission is to enable our customers to make the world healthier, cleaner and safer. We help our customers accelerate life sciences research, solve complex analytical challenges, improve patient diagnostics and increase laboratory productivity. Through our four premier brands – Thermo Scientific, Life Technologies, Fisher Scientific and Unity Lab Services – we offer an unmatched combination of innovative technologies, purchasing convenience and comprehensive support. Fisher Scientific has roots in Pittsburgh where it was founded by Chester Fisher in 1902 to support the lab supply needs of local universities and industries.