Virtual Trade Mission to the U.A.E.
Doing Business in the U.A.E.
Hear how your company or university can enter the U.A.E. market or expand on already existing operations
Wednesday, July 15, 2020
9 am EDT General Overview
Break-Out Sessions 10:30 am & 12:30 pm EDT
Join the American Middle East Institute as we host a virtual trade mission to the U.A.E. in partnership with the U.S.-U.A.E. Business Council on Wednesday, July 15, 2020.
We are honored to feature His Excellency Abdalla Shaheen, U.A.E. Consul General in New York, in the first General Overview session, along with Mr. Danny Sebright, President of the U.S.-U.A.E. Business Council. Mr. Sebright will then lead both sector-specific break-out sessions on doing business in the U.A.E.
Pittsburgh's Mayor, William Peduto, will give opening remarks at our 12:30 PM session on advanced manufacturing. (The American Middle East Institute is a national organization head-quartered in Pittsburgh – we were pleased to have Mayor Peduto join our delegation to the U.A.E. in late 2018.)
Each break-out session will be 60 minutes long, include Q&A, and provide important information on how companies and universities can do business in the U.A.E.
Speakers Biographies: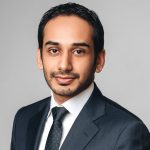 Featured Speaker
His Excellency Abdalla Shaheen
Consul General of the United Arab Emirates in New York
His Excellency Abdalla Shaheen, Consul General of the United Arab Emirates in New York, was appointed in April 2019. As Consul General, Shaheen works to promote the important UAE-US bilateral relationship and expand business and cultural ties in New York and the Eastern US region. Consul General Shaheen also serves as a liaison for US corporate and government officials and as a resource for UAE Nationals residing in the East Coast area.
Prior, Consul General Shaheen worked closely with Her Excellency Reem Al Hashimy, UAE Minister of State for International Cooperation. In this capacity, Consul General Shaheen advised on and coordinated the execution of programs and strategic initiatives under her portfolio, including Expo 2020, Dubai Cares, Vice President Office for Political Affairs (VPoPA), and the Federal Competitiveness and Statistics Authority (FCSA).
From 2010-2017, Consul General Shaheen was with His Highness Sheikh Abdullah bin Zayed Al Nahyan, UAE Minister of Foreign Affairs and International Cooperation, becoming Deputy Chief of Staff in 2012. As Deputy Chief of Staff to His Highness, Consul General Shaheen helped manage all aspects of the Foreign Minister's portfolio and his office, developing a deep knowledge and expertise in foreign affairs.
In addition, Consul General Shaheen liaised with foreign officials and Ambassadors in the UAE as well as Emirati Ambassadors abroad. He also established strong relationships with UAE officials from business and government entities, including the UAE's Supreme Council for
National Security, Emirates Diplomatic Academy, Emirates Foundation for Youth Development, Abu Dhabi Fund for Development (ADFD), National Defense College, and Education and Human Resources Council.
Consul General Shaheen was born and raised in Sharjah, UAE. He received his Bachelor of Science in Business Administration from Embry-Riddle Aeronautical University, Daytona Beach.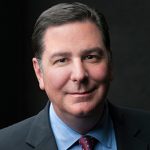 Honorable Bill Peduto
Mayor of the City of Pittsburgh
William Peduto was elected to the office of Mayor of the City of Pittsburgh in the General Election on November 5, 2013, and took office as Pittsburgh's 60th Mayor in January of 2014. Prior to taking office, he worked for 19 years on Pittsburgh City Council – seven years as a staffer then twelve years as a Member of Council. As a Councilman, Bill Peduto wrote the most comprehensive package of government reform legislation in Pittsburgh's history. He strengthened the Ethics Code, created the city's first Campaign Finance Limits, established Lobbyist Disclosure and Lobbyist Registration and ended No-Bid Contracts. As Mayor, Peduto continues to champion the protection and enhancement of Pittsburgh's new reputation – maintaining fiscal responsibility, establishing community based development plans, embracing innovative solutions and becoming a leader in green initiatives.
Since taking office, Mayor Peduto has lead a collaborative effort to make Pittsburgh a leading 21st Century city. The Peduto administration has partnered with the White House on numerous initiatives, resulting in direct access to federal support related to affordable housing, education, economic development, energy efficiency, immigration, manufacturing, community policing, workforce development, technology and transportation. Under Peduto's leadership the City of Pittsburgh has played an active role in National League of Cities, U.S. Conference of Mayors and the Pennsylvania Municipal League initiatives. Pittsburgh was recently selected to join the Rockefeller Foundation network's 100 Resilient Cities, which provides resources to improve city resilience in the face of climate change, globalization and urbanization trends. In 2015 Mayor Peduto signed a unique agreement with the U.S. Department of Energy to make the city a world leader in district energy production and Pittsburgh joined the UN's Compact of Mayors, a global coalition of climate leaders committed to local action and global impact. Recently Mayor Peduto joined with mayors across the world to reaffirm Pittsburgh's commitment to the Paris Agreement and efforts to combat climate change.Mayor Peduto is also a founding member of the MetroLab Network, a national alliance of cities and universities committed to providing analytically-based solutions to improve urban infrastructure, services and other public sector priorities.
The Peduto administration is working to ensure that everyone benefits from Pittsburgh's transformation and growth because, "If it's not for all, it's not for us."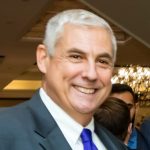 Session Leader
Danny E. Sebright
President
U.S.-U.A.E. Business Council
Danny E. Sebright was appointed in June 2008 as President of the U.S.-U.A.E. Business Council, the key organization building commercial ties and growing business opportunities between the two countries.

Previously, Mr. Sebright worked at the geo-strategic advisory firm The Cohen Group from 2002-2016. Prior to this, he served as the Defense Department's Director of the Policy Executive Secretariat for the global war on terrorism from 2001-2002 during Operation ENDURING FREEDOM in Afghanistan and Operation NOBLE EAGLE. He was awarded the Department of Defense Exceptional Civilian Service Award for his service to his country.

Mr. Sebright also served in the Office of the Under Secretary for Policy at the Department of Defense from 1995-2001, advising the Defense Department on the Middle East Peace Process, regional arms sales, and counter-proliferation initiatives. Mr. Sebright coordinated and implemented U.S. foreign military sales to Israel and many other countries in the Middle East. He received the Paul H. Nitze Award for Excellence in International Security Policy for his work on the Middle East Peace Process. Prior to this, Mr. Sebright served with the Defense Intelligence Agency from 1984 to 1995 as a career intelligence officer, earning numerous Intelligence Community awards for his service.

Mr. Sebright earned a Master's Degree in Public Administration from Harvard University's John F. Kennedy School of Government in 2001. He earned his BA in International Affairs from the George Washington University in 1984.

Mr. Sebright is a member of the International Institute of Strategic Studies and serves on the advisory boards of a number of philanthropic organizations including Children's National Medical Center in Washington DC, and the Eisenhower Institute at Gettysburg College. He is passionate about giving back to college students, teaching a seminar on the Middle East at Gettysburg College and mentoring students at his alma maters.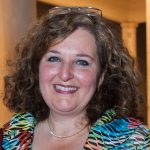 Host
Simin Yazdgerdi Curtis
President & CEO
American Middle East Institute

Simin is President, CEO, and Founder of the American Middle East Institute (AMEI), an independent, national, non-profit organization that was formally incorporated in Pittsburgh in 2008. AMEI works to facilitate greater business, educational, and cultural partnerships between the U.S. and the countries of the Middle East & North Africa. Simin believes these kinds of connections represent a powerful form of diplomacy, and over the years she has led many delegations to the Middle East and hosted in Pittsburgh many high-level groups from the Middle East & North Africa. The Institute's signature annual business conferences have featured Mideast royalty and ministers, and such well-known U.S. figures as Henry Kissinger, Madeleine Albright, Colin Powell, and Apple co-founder Steve Wozniak.
Simin is a for-profit and not-for-profit entrepreneur, who helped her husband, Greg Curtis, found Greycourt & Co., Inc., an investment advisory firm to many of the world's wealthiest families, where she served as vice president of marketing and communications for many years. Previously, Simin worked on Capitol Hill as a Principal Legislative Aide in the U.S. Congress and subsequently directed government affairs for a nonprofit organization working on immigration policy. Active in many civic and business organizations, she is a founder of the Ellsworth Avenue Business Association, past president of the Harvard Club of Western Pennsylvania, a past Director of the Harvard Alumni Association, and past Board member of the World Affairs Council of Pittsburgh. Simin is proud to have been appointed Honorary Consul of the Sultanate of Oman in Pittsburgh and has served in this role since 2010.