2016 Business Conference Speakers Bios

New Frontiers of Health and Annual Energy Update
Tuesday, October 18, 2016
Center for Connected Medicine
Pittsburgh, Pennsylvania
Confirmed Speakers: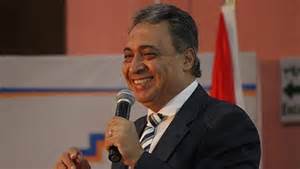 His Excellency Dr. Ahmed Emad ElDin Rady
Minister of Health and Population 
Arab Republic of Egypt
H.E. Dr. Ahmed Emad ElDin Rady is currently serving as the Minister of Health and Population of the Arab Republic of Egypt. Prior to his appointment as Minister in September 2015, Dr. Rady served as Dean of the Faculty of Medicine at Ain Shams University. In his capacity as Dean of the Faculty of Medicine, Dr. Rady headed many valuable projects, and their influence is still felt today.
Dr. Rady founded the Ain Shams Arthroplasty Lab and the Cadaveric Lab, and to advance Egypt's international footprint, he established the Egyptian International Visitation Arthroplasty Training Center at Ain Shams Specialized Hospital.
Dr. Rady has dedicated his entire career to scientific research, both nationally and internationally, which is focused on orthopedics. He has published fourteen articles in The Egyptian Orthopedic Association Journal and the Egyptian Universities Journals. He has also published nine articles that deal primarily with hip arthroplasty, and presented them at various high-level conferences of physicians and surgeons.
Dr. Rady has specially patented a "Modified Lateral Hip Approach" (Rady's Approach), which allows safe extension of the exposure superiorly and posteriorly along the hip bone, with easy application of heavy armamentarium around the acetabulum in hip revisions (verified by cadaveric dissection, and published in European Hip Society 2004 Domestic Meeting. Vol.14 No. 2, June 2004).
Dr. Rady is a Member of the Egyptian Society of Orthopedic Surgery, a representative for Egypt at the International Federation of Orthopedic Association of Surgeons, and a founder and editor-in-chief of Ain Shams Orthopedics Journal and JBJS journal.
Due to an unavoidable conflict in his schedule,  Egyptian Minister of Health HE Dr. Rady was unable to attend and designated Dr. Maissa Shawky, Deputy Minister of Health for Population, to speak in his place.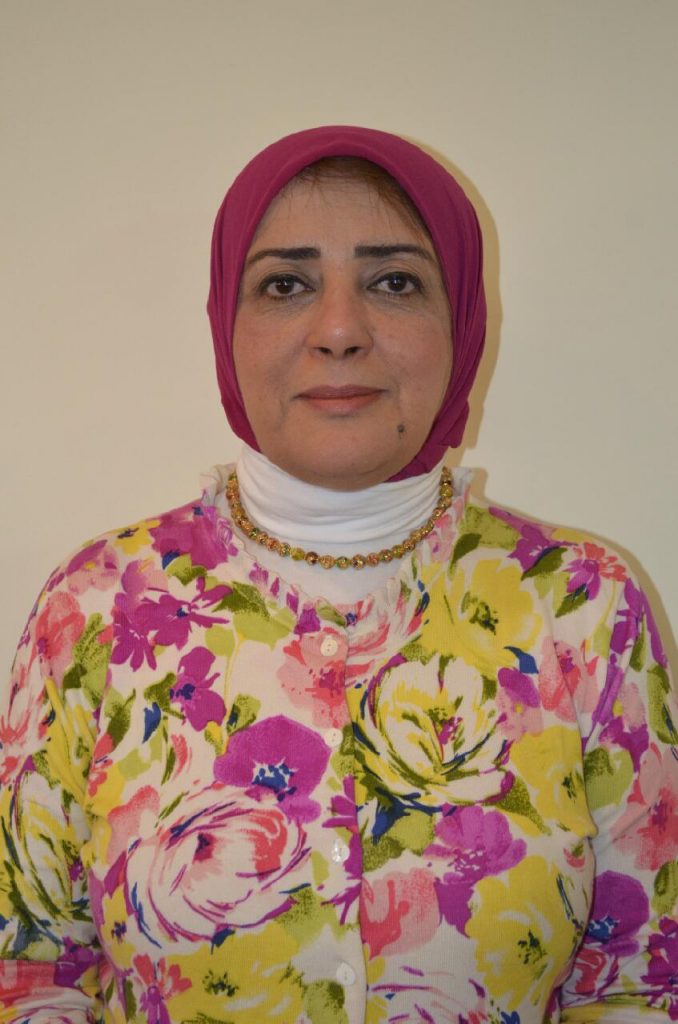 Dr. Maissa Mohamed Shawky
Deputy Minister of Health and 
Population, Arab Republic of Egypt
Dr. Maissa Mohamed Shawky is Deputy Minister of Health and Population of the Arab Republic of Egypt. She is also Professor of Public Health at Cairo University, as well as an experienced Nutrition and Lactation Consultant with outstanding Teaching and Community Research credentials.
Dr. Maissa was a senior consultant for the World Health Organization (WHO) in 2014-15, headed the Public Health Department at Cairo University School of Medicine, is a Board Member of the National Committee for Prevention and Control of Hepatitis C in Egypt, is Founder and Director of Kasr Al Aini Professional Diploma in Clinical Nutrition, and is a board member and consultant for several NGOs, graduate programs, and committees on public health.
Dr. Maissa has headed dozens of official research projects focusing on women, children, and the elderly, many of which were done in collaboration with the WHO, and has published dozens of articles in peer-reviewed journals. She consistently spearheads the organization and coordination of public health training workshops for physicians and patients and participates in teaching and evaluation of postgraduates in various disciplines, such as Master of Pediatrics, Master of Family Medicine, and Master of Gynecology and Obstetrics.
Dr. Maissa received her undergraduate degree from Port Said English Language School in Cairo, and her MD from Cairo University.
His Excellency Dr. Ismail Sallam
Former Health Minister of Egypt
Chair, AMEI Advisory Council
His Excellency Dr. Ismail Sallam was the Minister of Health and Population of Egypt from 1996 to 2002. During his tenure, Dr. Sallam led sector reform strategy that changed the image of Egyptian health care and improved the country's key health indicator ranking to 43rd out of 191 countries (WHO, 2000).
An active member of the Egyptian Parliament for 16 years and a majority leader of the Upper Chamber. Dr. Sallam has served as Chairman of the Executive Council of the Arab Ministers of Health, the League of Arab States, the Executive Bureau African Ministers of Health, and the Organization of African Unity (1997 – 2002). Dr. Sallam received the United Nations Award (2000), the Award of the World Health Organization Prize (1999), the Award of the American Academy of Emergency Medicine (2001) and the United States Surgeon General's Medallion, USA (2000) for leadership in developing a National disease Prevention and Health Promotion Agenda for Egypt among other achievements.
He is currently a Professor of Cardiovascular Surgery and chairs three charitable organizations.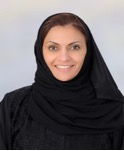 Dr. Basmah AlBuhairan
Managing Director Health Care & Life Sciences Sector
Saudi Arabian General Investment Authority (SAGIA)
Dr. Basmah AlBuhairan has more than 20 years experience in health care, primarily in leading roles in healthcare delivery. She is currently the Managing Director for Health Care & Life Sciences Sector at SAGIA and, as such, plays a key role in spearheading the Kingdom's efforts to drive new investments across the entire spectrum of the healthcare system. She received her BSc in Clinical Laboratory Science from King Saud University in Riyadh, followed by a Master's degree in Molecular Biology from Brown University in Providence, Rhode Island, USA. Subsequent to that, she received a Master in Public Health and a Doctorate of Philosophy in Public Health and Health Services Research from the University of Sheffield in Sheffield, UK.
Dr. AlBuhairan has held a number of leadership positions in healthcare throughout her career, initially as Director of Laboratory Operations at the Department of Pathology and Laboratory Medicine and subsequently as Assistant Deputy Executive Director of Medical Services at the Ministry of National Guard Health Affairs, King Abdulaziz Medical City in Riyadh. Immediately prior to joining SAGIA, she was the Deputy Chief Executive Officer at King Abdullah bin Abdulaziz University Hospital at Princess Nourah bint Abdulrahman University.   Her achievements transcend international borders as she is a Fellow of the prestigious Eisenhower Fellowships Organization. She also serves on the TIGER Initiative Foundation International Committee and the Eisenhower Fellowships Community Board.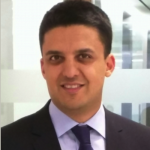 Mr. Farhad Alavi, Esq.
Managing Partner
Akrivis Law Group, PLLC
Farhad Alavi is Managing Partner of Akrivis Law Group, PLLC and is also an Adjunct Professor of Law at Georgetown University Law Center. Mr. Alavi previously practiced in several top-tier global law firms in Washington, most notably Baker & McKenzie LLP and Holland & Knight LLP.
Mr. Alavi has vast experience in international sanctions, export controls, customs, and the Foreign Corrupt Practices Act. His U.S. sanctions experience includes those against Iran, Cuba, Myanmar (Burma), Sudan, Syria, and North Korea. He has particular experience in the oil & gas, defense, finance, health care, food, and hospitality industries, and is especially well-versed in issues related to projects and dealings involving key emerging and frontier markets, such as the MENA region, with emphasis on the Gulf Cooperation Council states, as well as on Sharia-compliant financing.
Mr. Alavi is often quoted by and/or cited in top news publications, such as The New York Times, CNN Money, and Bloomberg, and has appeared on the BBC, Al Jazeera English & Arabic, CCTV America, BBC Persian, Voice of America Persian, and Al-Hurra, among others.
Mr. Alavi received his LL.M. in Banking & Financial Law from Boston University School of Law, his J.D. from George Mason University School of Law, and his B.A. in Economics and International Relations from Tufts University.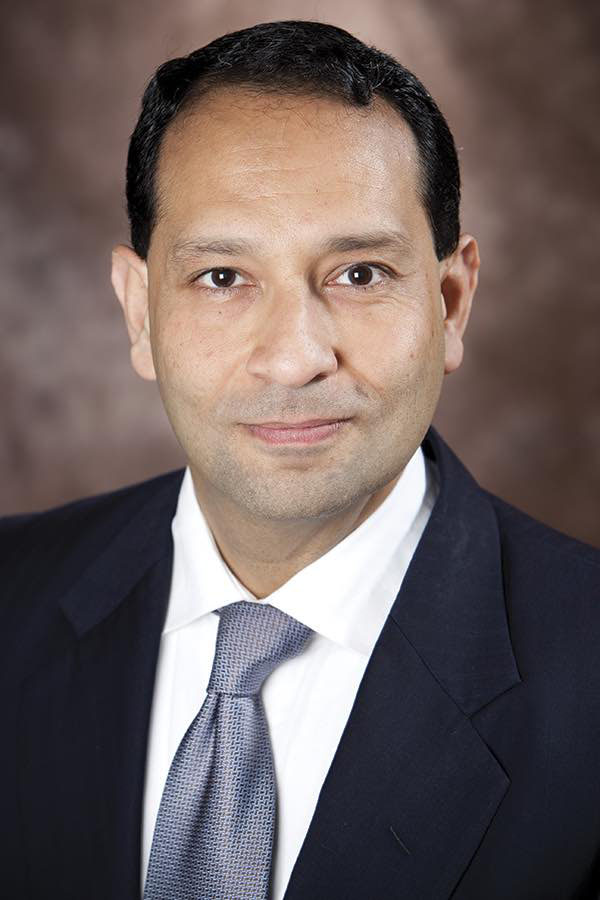 Mr. Khush Choksy
Senior Vice President, Middle East and Turkey Affairs
U.S. Chamber of Commerce
Khush Choksy is senior vice president for Middle East and Turkey Affairs at the U.S. Chamber of Commerce. He directs the development and implementation of policies and programs that promote U.S. trade and investment with markets in the region. Choksy leads a team of program and policy experts who work closely with Chamber member companies and government leaders to broaden commercial relationships between the United States and the region.
Choksy's responsibilities include oversight of several programs in the Middle East and Turkey region: the U.S.-Bahrain Business Council, the U.S.-Egypt Business Council, the U.S.-GCC Business Initiative, the U.S.-Iraq Business Initiative, the U.S.-Israel Business Initiative, the U.S.-Qatar Business Program, the U.S.-Saudi Business Program and CEO Summit, the U.S.-Turkey Business Council, and the U.S.-UAE Program.
Previously, Choksy was the Chamber's vice president for the Middle East, where he expanded the membership of the U.S.-Egypt Business Council, relaunched the U.S.-Bahrain Business Council, and implemented a strategic plan to expand the Chamber's scope and impact in the region.
Before joining the Chamber, Choksy was a director at Chemonics International. There he led teams developing economic ties between the United States and the Middle East. He lived and worked in Jordan for seven years, establishing relations with private and public sector leaders at a critical time in the U.S.-Middle East relationship.
He also worked in India where he oversaw pioneering U.S. government and World Bank-funded efforts to help liberalize India's economy. His work in India led to policy reforms that enabled foreign companies to invest in Indian firms through stronger capital markets and intellectual property protection. Prior to that, Choksy worked for the Parsons Corporation, a large engineering and management services firm.
Choksy's thought leadership includes presentations at international forums on business reform and U.S. trade and financial sector investment in emerging markets.
Choksy received his M.B.A. in strategic management from the Wharton School of the University of Pennsylvania and his B.A., magna cum laude, from Hamilton College. He lives with his wife and daughter in Chevy Chase, Maryland.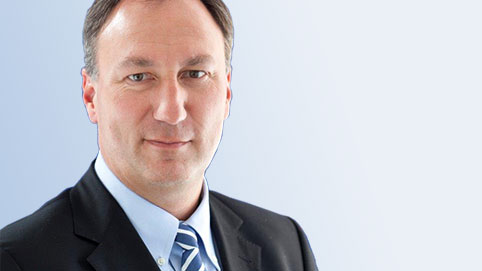 Jörg Debatin
Vice President and Chief Technology Officer
GE Healthcare
Jörg Debatin is the Vice President and Chief Technology Officer for GE Healthcare, a $17 billion division of General Electric. Jörg leads GE Healthcare's global Science and Technology organization, whose research and development teams create and sustain innovative diagnostics, healthcare IT, and life sciences product offerings that reduce healthcare costs, improve healthcare quality, and increase patient access to healthcare globally.
A highly regarded physician and winner of several academic honors and awards, Jörg's background includes medical diagnostics, leadership of major medical institutions, and extensive experience in magnetic resonance imaging.
Jörg began his career as a diagnostic Radiologist at Duke, Stanford, and Zurich, Switzerland. He was appointed Professor of Diagnostic Radiology at the University of Essen, Germany in 1999. He was also Medical Director & CEO of the University Medical Center, Hamburg-Eppendorf, where he established a Comprehensive Cancer Center linking clinical medicine with new oncologic research strategies. Before joining GE Healthcare, Jörg served as CEO for Amedes AG for three years, and led the development of out-patient diagnostic services. Jörg holds a medical degree from the University of Heidelberg, Germany. He also attained an Executive M.B.A. from Hochschule St. Gallen, Switzerland.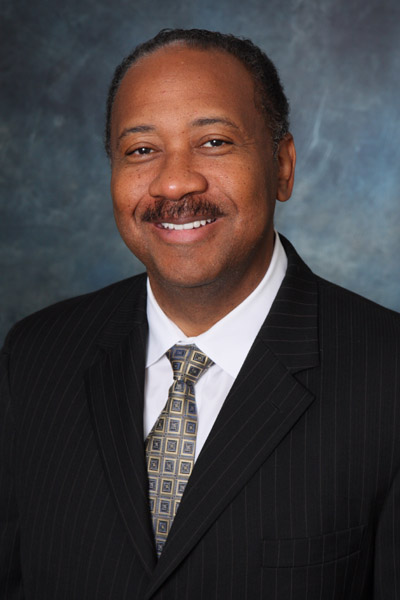 Dr. Charles DeShazer, M.D.
Vice President & Executive Medical Director, Clinical Services
Highmark
Dr. DeShazer is a board-certified internal medicine physician executive with over 20 years of management experience in medical informatics, quality improvement, medical management and care delivery redesign. In his current role as VP & Executive Medical Director, Clinical Services for Highmark he is responsible for consultation and support for clinical program development and execution, compliance with medical standards and policies, quality and oversight of the medical management team.  He has previously worked for Kaiser Permanente, Humana Insurance and Dean Health System.
In prior roles he has been responsible for implementation of the patient-centered medical home model, oversight of utilization management, implementation of disease management programs, leveraging a system-wide EHR to achieve meaningful use objectives, supporting the development of an Accountable Care Organization (ACO), creating tools and infrastructure for quality and performance management, and implementing patient-centered technologies such as Personal Health Records (PHRs) and telehealth systems. Dr. DeShazer is an Institute for Healthcare Improvement (IHI) certified Improvement Advisor.  He received his medical degree from the University of Illinois at Chicago, and completed his internship and residency in internal medicine at the University of Illinois Hospital, Chicago, IL.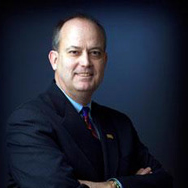 Mr. Bill Flanagan
Executive Vice President, Corporate Relations
Allegheny Conference on Community Development
Bill Flanagan is executive vice president, corporate relations for theAllegheny Conference on Community Development and its affiliated organizations – the Greater Pittsburgh Chamber of Commerce, the Pennsylvania Economy League of Greater Pittsburgh and the Pittsburgh Regional Alliance.
Bill supervises investor relations activities for the Conference and Affiliates, including fundraising, membership services and educational programming. He also oversees organizational communications. In this role, Bill hosts Our Region's Business on WPXI-TV, WJAC-TV,WTOV-TV and the Pittsburgh Cable News Channel (PCNC), a Sunday morning business affairs program the Conference produces in partnership withWPXI-TV.
As president of The Pittsburgh G-20 Partnership in 2009, Bill helped to organize the public/private partnership of organizations from across southwestern Pennsylvania that came together to welcome the world for the Pittsburgh Summit. With the City of Pittsburgh, Allegheny County and VisitPittsburgh, the Allegheny Conference was one of the four founding members of the partnership.
As executive director of Pittsburgh 250, the celebration of the 250th anniversary of the naming of Pittsburgh in 2008, Bill supervised a multi-year, 14-county initiative that included signature projects and events, along with grassroots initiatives planned by a 200 member commission and involving more than 300 partners and supporters.
Prior to joining the Conference in September 2001, Bill had covered the economy of southwestern Pennsylvania for almost 20-years, much of it as money editor of KDKA-TV, where he was Pittsburgh's only broadcast reporter devoted exclusively to business and personal finance, and where he hosted The Sunday Business Page. Bill came to the region in 1982 as a general assignment reporter for the television station. He has written about personal finance for The Pittsburgh Post-Gazette and KDKA-AM.
A graduate of Northwestern University (B.S. Speech), Bill holds a Master's Degree in Journalism from the University of Missouri-Columbia. He is a native of Dover, Delaware.
Bill and his wife, Ann Devlin Flanagan, have two children, Mara and Will.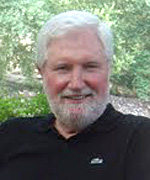 Mr. George W. Howard III
Chairman
Assist America, Inc.
George W. Howard III is the Chairman of Assist America, Inc., the nation's largest provider of international emergency services through employee benefit plans, which he founded in 1990. The company's services are available to more than 300,000 companies and 25 million members and their families through master agreements with some of the world's largest insurance companies and prestigious associations. Assist America has its principal offices in Princeton, New Jersey, and sales offices in Des Moines, Iowa and San Francisco, California. It also has offices in China, India, Lebanon (for the Middle East), and the Philippines (for Southeast Asia).
Mr. Howard spent more than 20 years in international insurance, entering that business in Latin America with American International Group. He subsequently managed insurance and reinsurance portfolios in all major theaters of the world with AIG, Continental Insurance and Cigna, and has resided in Santo Domingo, Athens, Brussels, Madrid, Tehran and Tokyo. He is a former member of the Board of Directors of the American School in Japan, and serves on the Board of Managers of the Trump World Tower in New York City.
George and his wife, Helene, reside in New York.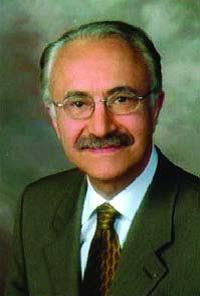 Dr. Masood A. Khatamee, MD, FACOG
Clinical Professor
New York University School of Medicine
OB/GYN Department
Dr. Masood A. Khatamee is a Clinical Professor at the New York University School of Medicine's OB/GYN Department. He is also the Executive Director of the Fertility Research Foundation, and is Founder and Director of the Society for the Prevention of Human Infertility (SPHI). In addition he is a Lecturer in Advanced Reproduction Techniques at the Columbia School of Biomedical Engineering.
Dr. Khatamee has been recognized for his medical excellence by several institutions, being named Physician of the Year by the White House in 2002-2003 and by the US Congress in 2003, Presidential Nominee by the American College of Obstetricians and Gynecologists in 2003-2004, and one of the Top Ten Iranian-American Physicians in the US, in addition to many other honors.
He was President of the Iranian American Medical Association from 1999-2000, and has been President and is currently on the Board of Directors of the Shiraz University School of Medicine Alumni Association. He is also a Gold Medalist from the Republican National Committee, an Honorary Member of the Russian American Medical Association, and was Team Leader on a Committee adopted by President George W. Bush.
Dr. Khatamee has written four books and published over 37 publications in peer-reviewed journals. He was honored by the American Society for Reproductive Medicine with an endowment program in 2013, gained Special Consultative Status to The Fertility Research Foundation by the UN Committee on Non-Governmental Organizations in 2014, and, most recently, was nominated for the Nobel Peace Prize in Medicine in 2016.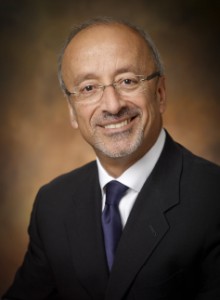 Mr. Samir A. Khalil
EXECUTIVE DIRECTOR, MIDDLE EAST & AFRICA
PHARMACEUTICAL RESEARCH AND MANUFACTURERS OF AMERICA (PHRMA)
Samir A. Khalil is Executive Director, Middle East & Africa, Pharmaceutical Research and Manufacturers of America (PhRMA), an international trade association that represents the world's leading research-based pharmaceutical companies. In this position, his primary focus is to work with Governments in the Middle East & Africa Region and PhRMA member companies to advance policies in areas such as access to medicines, innovation, healthcare financing, trade, intellectual property rights protection, and other industrial and healthcare policies.
Prior to Joining PhRMA in 2013, Samir worked with Merck & Co, Inc. since 1974. During that time, he held several positions including; Executive Director, Public Policy for Asia Pacific, China and Latin America; Regional lead for Policy & Ex. Affairs, Middle East & Africa; Executive Director, HIV Policy for Europe, Middle East and Africa, where his focus was to drive Merck's initiatives to improve access to HIV/AIDS care and treatment in the developing world. At different time of his service to Merck, Samir was the Managing Director for two Merck subsidiaries, Egypt and Saudi Arabia; and was the Director, Management Operations, Far East Pacific, where he was part of the team in the early nineties that initiated Merck's direct operations and structure in key countries in Far East Pacific, including, Taiwan & Korea.
Samir represented Merck on the Board of Directors of the Merck/Gates/Botswana partnership in Botswana, known as the African Comprehensive HIV/AIDS Partnerships (ACHAP) and chaired the Board of Merck's partnership with the Government of China, known as China – MSD HIV/AIDS Partnership (C-MAP).
He holds a Bachelor of Science degree in Pharmacy.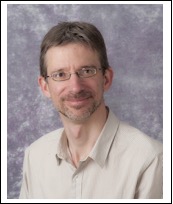 Dr. Adrian Lee
Director, Institute for Precision Medicine (IPM)
University of Pittsburgh
Dr. Adrian Lee is Director of the Institute for Precision Medicine (IPM), a joint effort by UPMC and the University of Pittsburgh to move biomedical research into personalized well-being and clinical care.
Dr. Lee was recruited to the University of Pittsburgh in 2010 where he is a Professor of Pharmacology & Chemical Biology, and Professor of Human Genetics. Dr. Lee received B.Sc. and Ph.D. degrees in England, and came to San Antonio, Texas for his postdoctoral studies. He was subsequently recruited to Baylor College of Medicine and now the University of Pittsburgh.
The goal of Dr. Lee's laboratory is to translate basic cell and molecular research findings into the understanding and treatment of breast cancer. This includes studies on the role of insulin-like growth factors in breast cancer, and identification of biomarkers for this targeted therapy. Dr. Lee has examined the effect of intratumor heterogeneity on prognostic tests in breast cancer, and is currently leading an effort to sequencing metastatic breast cancers to identify vulnerabilities for novel precision therapies.
Dr. Lee has published over ninety peer-reviewed research articles and has been continuously funded by NIH for 15 years. He receives additional funding from many other sources, such as the Department of Defense and Susan G. Komen for the Cure. Dr. Lee serves on numerous national peer-review committees, and is on the Editorial Boards of several journals.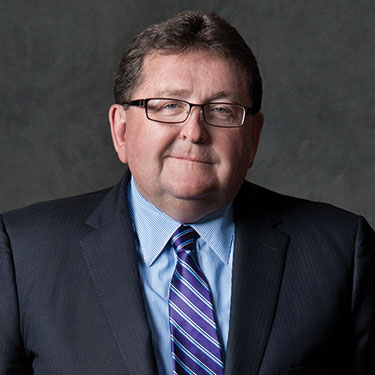 Mr. Morgan K. O'Brien
President & Chief Executive Officer
Peoples Natural Gas
Morgan K. O'Brien is president and chief executive officer of Peoples Natural Gas Company LLC, affiliated utilities serving approximately 700,000 customers in southwestern Pennsylvania, West Virginia and Kentucky. In that capacity, he is responsible for the company's strategic, operational and financial performance.
Since joining Peoples Natural Gas, O'Brien has reestablished the 100 plus year old company in western Pennsylvania. The company has significantly grown its employment in the region and has brought nearly 300 new jobs back to the region and created a high performing Customer Service Center in Pittsburgh. In addition, he has orchestrated the largest infrastructure improvement and modernization project in the company's history. The company has committed to a multi-year $1.5 billion investment program to meet the growing energy needs of the region that will dramatically improve the environmental impacts to the region and in particular the quality of air in the region. In May 2011, Peoples TWP, formerly T.W. Phillips Gas and Oil Co, was purchased and became a sister company to Peoples Natural Gas. And most recently, in December 2013, Peoples acquired Equitable Gas. With these acquisitions, Peoples is now the largest natural gas distribution company in Pennsylvania and serves customers in West Virginia and Kentucky as well.
O'Brien has positioned Peoples as a true community partner and champion. The company invests and partners with many organizations that drive economic development and improve the quality of life in the region. Under his leadership, Peoples' mission is to make the lives of all its customers better. To that end, its vision of going above and beyond customer expectations is now becoming a key part of the company's day to day operations. This means exceeding expectations on every phone call and service call, and being more compassionate with customers who have challenges affording their energy bills. This culture is consistently on display as Peoples' employees volunteer their time and resources for charitable causes throughout the year.
Prior to joining Peoples Natural Gas in February 2010, O'Brien served as President and CEO of Duquesne Light Holdings from September 2001 to January 2010. At Duquesne Light, O'Brien refocused the company as a solidly performing electricity utility and community partner. O'Brien joined Duquesne Light in 1991, holding several senior executive positions before becoming CEO. Prior to his tenure at Duquesne, he served in various management positions at PNC Bank and major accounting firms.
A Pittsburgh native, O'Brien earned a bachelor's degree in Business Administration and master's degree in Taxation from Robert Morris University. O'Brien is active in civic organizations throughout the region, including the Board of Trustees of his alma mater. He also serves on many boards, some which include the Pennsylvania Energy Association, The Pittsburgh Cultural Trust, The Pittsburgh Foundation, and the Leukemia & Lymphoma Society – Western PA Chapter. Morgan is also very engaged as a Board member for the United Way of Allegheny County and the Allegheny Conference on Community Development.
O'Brien and his wife, Kathy, have four children and live in downtown Pittsburgh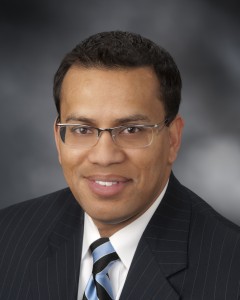 Mr. Harun Rashid
Vice President Business Development, UPMC International Services, Global Care and Passport Care, Physician Services Division and International Telemedicine
UPMC
Mr. Harun Rashid is vice president of business development with UPMC International Services. He employs his expertise to improve service delivery, standardization and business and system performance for UPMC and its international partners.
Named one of the "Top 100 CIOs" in the country in 2001, Mr. Rashid has decades of specialized experience in aligning domestic and international technology initiatives with business goals.
Previously chief information officer of Children's Hospital of Pittsburgh of UPMC, Mr. Rashid's experience was an essential part of the growth of Children's Hospital's Global Health Program, expanding service to locations including Mexico, Colombia, Qatar, Kuwait and Saudi Arabia. The Children's telehealth program has also successfully showed a decline in length-of-stay and mortality through the use of UPMC's world-class innovative telehealth and processes.
Under Mr. Rashid's oversight, Children's Hospital was designated a HIMSS level 7 facility in 2009, making it the first pediatric hospital in the country to achieve a virtual electronic health record. He also guided development of one of the first real-time pediatric international tele-monitoring programs, where distant patients are directly managed and monitored by clinicians based in Pittsburgh, PA, United States.

Mr. Harry Reynolds, Director
Health Industry Transformation
Global Healthcare & Life Sciences Industry
IBM
Harry Reynolds is currently the Director of Health Industry Transformation for IBM Global Healthcare & Life Sciences Industry. Since joining IBM in early 2010, Harry works with providers, payers, life sciences and governments on health policy transformation and strategy.
Harry served as both Chair on the National Committee for Vital Health Statistics (NCVHS) and Chair on the Council for Affordable Quality Healthcare (CAQH) CORE Initiative. Both committees influenced US health reform. Harry also chaired the initial hearings on the Meaningful Use initiative for the Office of the National Coordinator (ONC), HHS. He currently is an adjunct instructor for the UNC School of Public Health Ph.D program.
Harry has 47 years of experience in the healthcare and technology industry. He started his career with IBM, worked at two large teaching hospitals (Ohio State and UNC), and was a Vice President at Blue Cross and Blue Shield of North Carolina. During his 32 years at BCBSNC, Harry managed areas such as membership, claims, customer service, large corporate projects and all IT.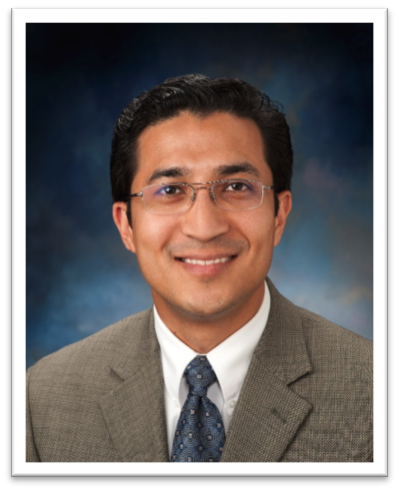 Dr. Rasu B. Shrestha, MD, MBA
Chief Innovation Officer
UPMC
As Chief Innovation Officer, Dr. Shrestha is responsible for driving UPMC's innovation strategy, serving as a catalyst in transforming the organization into a more patient-focused and economically sustainable system. A cross-functional team collaborator, he is committed to preparing and empowering UPMC for the future of health care. By driving alignment among stakeholders, championing new technologies, and tearing down organizational roadblocks, he creates an environment that accelerates idea generation and the conversion of ideas into reality.
In addition to leading innovation at UPMC, Dr. Shrestha also serves as Executive Vice President of UPMC Enterprises, pushing the needle in the pursuit of a unique blend of health care intelligence, technology expertise, and entrepreneurial drive to develop inventive and commercially successful solutions that address complex health care challenges. Dr Shrestha is part of an executive team that leads over 200 technology professionals innovating towards intelligent health care, building patient-centric, value-based technology solutions that are transforming the industry. Through strategic partnerships, joint development agreements, and investment in start-ups, he champions the development, implementation, and commercialization of these innovations.
Dr. Shrestha is a respected thought leader and visionary in the field of health care information technology. A frequent speaker and presenter at national and international health care, innovation, and technology conferences, he was recently recognized as "26 of the Smartest People in Health IT" by Becker's Hospital Review, and was acknowledged as one of the "Top 20 Health IT Leaders Driving Change" and as a "Top Healthcare Innovator" by InformationWeek.
Prior to leading innovation at UPMC, Dr. Shrestha served as Vice President of Information Technology and was Medical Director of Interoperability and Imaging Informatics at UPMC. Before joining UPMC, Dr. Shrestha was Informatics Director at the University of Southern California, where he was also Professor of Radiology Research at the Keck School of Medicine.
Dr. Shrestha received his medical degree from CCS University in India, completed his fellowship in informatics from the University of London, and earned his MBA from the University of Southern California. He currently serves as the Chair of the Informatics Scientific Program Committee at the Radiological Society of North America (RSNA) and is a board member of several innovative organizations. He is also a longtime member of the Advisory Board of KLAS Research.


Dr. Nizar N. Zein
Chairman, Global Patient Services, Cleveland Clinic
Mikati Foundation Endowed Chair and Chief of Hematology
Cleveland Clinic
Education: University of Tishreen School of Medicine, Syria, (MD)
Dr. Nizar Zein is the Chief of Hepatology and the inaugural endowed holder of the Mikati Foundation Chair in Liver Diseases. He received several awards, including the American Liver Foundation Scholar Award, the Cleveland Clinic Innovator Award and the Distinguished Faculty Award for Research Mentorship. He has been recognized for academic excellence by the Syrian American Medical Society and honored for his leadership and community service by the Ana G. Mendez University of Puerto Rico as the recipient of Presidential Medal in 2011. Dr. Zein was elected to the Board of Governors of the Cleveland Clinic in 2015.
Dr. Zein's research focuses on improving disease and treatment outcome in patients with the Hepatitis C virus before and after liver transplantation. He has authored over 200 publications, and has been the Principal Investigator of several large clinical trials. He holds several patents and established a research group at Cleveland Clinic focused on 3D printing of solid organs.
Dr. Zein is actively involved in the education of fellows and residents being trained at the Cleveland Clinic. He has been recognized by the Cleveland Clinic Lerner College of Medicine Teacher of the Year, a distinction that reflects his commitment to the education and mentorship of young physicians.
Dr. Zein has served as the Editor of "The Year in Gastroenterology and Hepatology" associate editor of the American Journal of Gastroenterology, Special Section Editor of "Liver Transplantation" and an editorial board member of Hepatology and Gastroenterology & Hepatology.