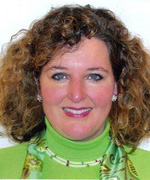 Simin Yazdgerdi Curtis
President, Chief Executive Officer and Founder
American Middle East Institute
SIMIN YAZDGERDI CURTIS is President, CEO, and Founder of the American Middle East Institute (AMEI), which she launched in 2008. AMEI is an independent, non-profit organization, focused on building business, educational and cultural ties between the United States and the countries of the Middle East.
A graduate of Harvard University, Simin is a for-profit and not-for-profit entrepreneur, who co-founded Greycourt & Co., Inc. with her husband, Gregory Curtis. Simin is also a founder of the Ellsworth Avenue Business Association and is a Past President of the Harvard Club of Western Pennsylvania, Past President of the Harvard-Yale-Princeton Club, Past Director of the Harvard Alumni Association, Past Vice President of the Board of Winchester Thurston School, Board member of the World Affairs Council of Pittsburgh, and a Graduate of Leadership Pittsburgh.
Simin also founded the Western Pennsylvania Harvard Club's popular monthly lunch lecture series featuring prominent Pittsburgh leaders. Simin has served as a Senior Advisor to the Matthew B. Ridgway Center for International Security Studies at the University of Pittsburgh, assisting the Center in marketing and public relations. Earlier in her career Simin worked on Capitol Hill and then became director of government relations for a non-profit organization in Washington, DC, concerned with immigration policy, for which she was honored to be invited to testify before several Congressional committees.
Although Simin was born in the United States, her father is Iranian and her mother is Czech. She lived in Tehran as a girl and attended the Community School of Tehran. She is known locally as a successful fundraiser, including raising corporate underwriting for AMEI's large-scale annual conferences and chairing the leadership gifts effort for Winchester Thurston School's capital campaign. In 2000, Simin was featured in the Pittsburgh Business Times' "40 under 40" community leaders. Simin was a concert pianist in her youth and while at Harvard she founded the University's first coed a capella singing group, "the OpporTunes," which recently celebrated its 30th anniversary.
Simin was recently appointed Honorary Consul of the Sultanate of Oman. Simin lives in Pittsburgh's Shadyside neighborhood with her husband and their four sons.