CNNs Fareed Zakaria to Headline Second Annual PMEI Conference
[10.13.09 | Carnegie Music Hall]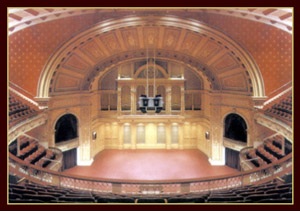 The Pittsburgh Middle East Institute's Second Annual Conference will feature Fareed Zakaria, CNN commentator and editor of Newsweek International, on Tuesday, October 13, 2009, at the Carnegie Music Hall in Oakland at 8 p.m.
Zakaria, a leading authority and scholar on the global economy, geopolitics and international relations, will discuss "The Real Solution to the Middle East Crisis."
Zakaria is host of CNN's international affairs program, "Fareed Zakaria GPS" which airs on Sundays worldwide. He writes a regular column for the U.S. edition of Newsweek and the Washington Post and is the author of several books, including "The Future of Freedom," and his recent best seller, "The Post-American World."
In 1999, Zakaria was named "one of the 21 most important people of the 21st Century" by Esquire magazine. In 2007, his name was included among the 100 leading public intellectuals in the world by Foreign Policy, where he had once served as managing editor. He has received a host of awards and honorary degrees, most recently at Brown University where he was the 2009 commencement speaker. He serves on the board of Yale University, The Council on Foreign Relations, and The Trilateral Commission. He received a B.A. from Yale and a Ph.D. in political science from Harvard.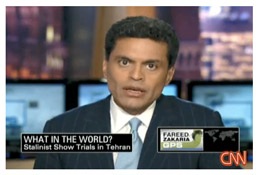 [10.14.09 | Duquesne Club]
The conference will continue with a Wednesday, October 14, business symposium at the Duquesne Club, providing an interactive discussion on energy sustainability and emerging technologies. The event will provide a practical approach to business investment in the Middle East.