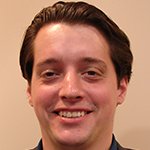 Chris Moehle
Managing Director
Coal Hill Ventures & The Robotics Hub
Chris Moehle is the managing director of The Robotics Hub in Pittsburgh, Pennsylvania. Moehle, a firm believer in the power of robotics to improve economies and communities, founded the robotics-based venture capital fund with the goal of increasing the amount of companies that tackle the most pressing problems in our society.
In addition to serving as a chairman and CEO of JDV Robotics, an assistive robotics software enterprise, Moehle advises cutting-edge firms such as Agility Robotics, Allvision IO, Module, Seismic (robotic clothing) and many others. He frequently lectures on the topic of "Robotics For Humanity: How Advanced Robotics Are Improving our Lives."
Moehle previously served as an associate director of new ventures at the National Robotics Engineering Center. He holds a PhD in Applied Science from the University of Virginia and an MBA from Carnegie Mellon University's Tepper School of Business.