Dubai 2018 Speaker Line Up
The American Middle East Institute is
Proud to Present Its 11th Annual Conference And Its First in the Middle East
In Partnership with Dubai Science Park

Disruptive Technologies & the Next Economy:
AMEI will present a survey of the most advanced, eye-opening technologies in the world.The sectors we will feature include: Robotics & Artificial Intelligence, Transportation (including Driverless Vehicles), Energy & High-Value Manufacturing, Health Technologies, FinTech & More.
Panels and featured speakers will include a mix of U.S. and Mideast experts.
Register for your VIP Ticket Today!
Speakers to Date for Wednesday, October 17, 2018 (partial list):
Featured Speaker
Mitch Lowe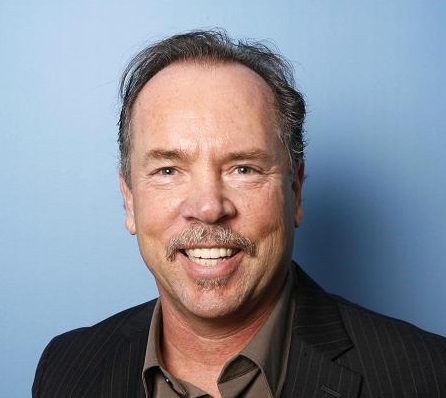 Founding Executive
Netflix
About Netflix
About MoviePass
Mitch Lowe is a Founding Executive at Netflix, Inc., serving as Netflix's Entertainment Domain Expert and as Vice President of Business Development & Strategic Alliances.
He is the former President of Redbox, a DVD vending machine rental service, that under his leadership grew to 35k kiosks across the US with revenue growing from less than $1m in 2003 to $1.5B in 2011 as well as over $325m in free cash flow.
He currently serves as the CEO of MoviePass, a movie theater subscription service headquartered in New York City. In this role, he has led the growth of the MoviePass subscriber base from 20,000 to more than 3 million.
In parallel to his professional career, Mitch has made several personal investments in start-ups primarily in the entertainment, blockchain, and social space.
Pittsburgh Featured Speaker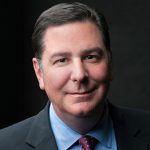 Honorable Bill Peduto
Mayor of the City of Pittsburgh
About the City of Pittsburgh
William Peduto was elected to the office of Mayor of the City of Pittsburgh in the General Election on November 5, 2013, and took office as Pittsburgh's 60th Mayor in January of 2014. Prior to taking office, he worked for 19 years on Pittsburgh City Council – seven years as a staffer then twelve years as a Member of Council. As a Councilman, Bill Peduto wrote the most comprehensive package of government reform legislation in Pittsburgh's history. He strengthened the Ethics Code, created the city's first Campaign Finance Limits, established Lobbyist Disclosure and Lobbyist Registration and ended No-Bid Contracts. As Mayor, Peduto continues to champion the protection and enhancement of Pittsburgh's new reputation – maintaining fiscal responsibility, establishing community based development plans, embracing innovative solutions and becoming a leader in green initiatives.
Since taking office, Mayor Peduto has lead a collaborative effort to make Pittsburgh a leading 21st Century city. The Peduto administration has partnered with the White House on numerous initiatives, resulting in direct access to federal support related to affordable housing, education, economic development, energy efficiency, immigration, manufacturing, community policing, workforce development, technology and transportation. Under Peduto's leadership the City of Pittsburgh has played an active role in National League of Cities, U.S. Conference of Mayors and the Pennsylvania Municipal League initiatives. Pittsburgh was recently selected to join the Rockefeller Foundation network's 100 Resilient Cities, which provides resources to improve city resilience in the face of climate change, globalization and urbanization trends. In 2015 Mayor Peduto signed a unique agreement with the U.S. Department of Energy to make the city a world leader in district energy production and Pittsburgh joined the UN's Compact of Mayors, a global coalition of climate leaders committed to local action and global impact. Recently Mayor Peduto joined with mayors across the world to reaffirm Pittsburgh's commitment to the Paris Agreement and efforts to combat climate change.Mayor Peduto is also a founding member of the MetroLab Network, a national alliance of cities and universities committed to providing analytically-based solutions to improve urban infrastructure, services and other public sector priorities.
The Peduto administration is working to ensure that everyone benefits from Pittsburgh's transformation and growth because, "If it's not for all, it's not for us."
Energy & Manufacturing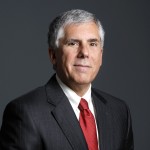 Michael Lordi, Esq.
Chief Operating Officer
Elliott Group
About Elliott Group
Michael Lordi directs the worldwide service operations of Elliott Group, a leading supplier of highly engineered rotating equipment to the oil & gas, petrochemical, and general industrial markets based in Jeannette, Pennsylvania. Elliott's global service network includes repair facilities, field service and engineering offices, and parts distribution centers in 40 countries. Mr. Lordi's responsibilities include the ongoing expansion of Elliott's service operations in Saudi Arabia, the UAE, China, India, and Brazil. During his 30 year career, he has held a wide range of positions managing the design, manufacture and sale of new equipment, in addition to service operations and corporate development.
Elliott Group has major manufacturing operations in Jeannette, Pennsylvania and in Sodegaura, Chiba, Japan. Elliott Group is a subsidiary of Ebara Corporation, Tokyo, Japan.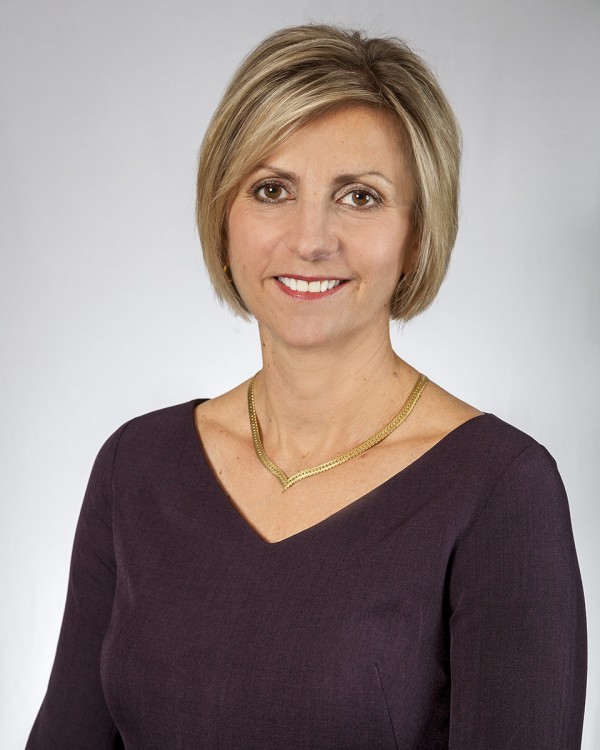 Petra Mitchell
President and CEO, Catalyst Connection
Board Member, Advanced Robotics in Manufacturing (ARM)
About Catalyst Connection
About ARM
Ms. Petra Mitchell is the President and CEO of Catalyst Connection, a private, nonprofit economic development organization dedicated to helping manufacturers with management consulting and technical assistance leading to business growth and job creation. Catalyst Connection is the NIST Manufacturing Extension Partnership (MEP) and the Industrial Resource Center (IRC) of Southwestern Pennsylvania and Ms. Mitchell is its Center Director. Ms. Mitchell's experience in manufacturing operations, technology acceleration, and business development stretches back to 1988. Before joining Catalyst Connection, she was employed by GE Aircraft Engines, now GE Aviation. She holds a B.S. in mechanical engineering from the University of Dayton, and an M.S. from the University of Cincinnati. Ms. Mitchell was named a 2011 Top Women in Business Leader, a 2012 Top Energy Leader and a 2016 Most Admired CEOs in Pittsburgh by the Pittsburgh Business Times. She is on the Board of Directors of the Advanced Robotics in Manufacturing (ARM) Institute, Leadership Pittsburgh and Pennsylvania Industrial Resource Center (IRC) Network. She is a former member of the Board of Pittsburgh Branch of the Federal Reserve Bank of Cleveland and Keystone Powdered Metals, and is also the Honorary Consul for the Republic of Slovenia.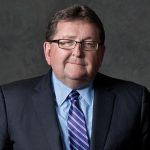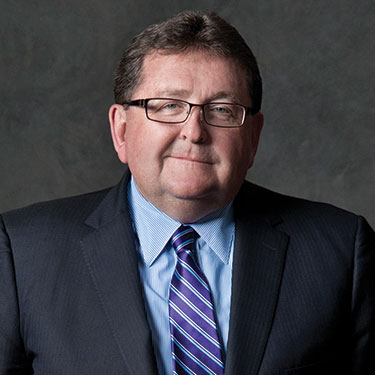 Morgan O'Brien
President & Chief Executive Officer
Peoples Natural Gas
About Peoples Natural Gas

Mr. Morgan K. O'Brien is President and Chief Executive Officer of Peoples Natural Gas Company LLC, which serves 739,000 customers in southwestern Pennsylvania, West Virginia, and Kentucky. Since joining Peoples Natural Gas, Mr. O'Brien has led the company to significantly increase its employment in the region, has brought nearly 300 new jobs to the region, and created a high performing Customer Service Center in Pittsburgh. In addition, he has orchestrated the largest infrastructure improvement and modernization project in the company's history. With acquisitions of T.W. Phillips Gas & Oil and Equitable Gas, Peoples Natural Gas is now the largest natural gas distribution company in Pennsylvania.
Prior to joining Peoples Natural Gas in February 2010, Mr. O'Brien served as President and CEO of Duquesne Light Holdings from September 2001 to January 2010. Mr. O'Brien joined Duquesne Light in 1991, holding several senior executive positions before becoming CEO. Prior to his tenure at Duquesne, he served in various management positions at PNC Bank and major accounting firms. A Pittsburgh native, Mr. O'Brien earned a bachelor's degree in Business Administration and master's degree in Taxation from Robert Morris University. He is active in civic organizations throughout the region, including the Board of Trustees of his alma mater. He also serves on many boards including the Allegheny Conference on Community Development.
Health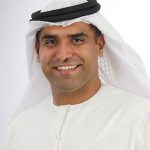 Marwan Abdulaziz Janahi
Managing Director
Dubai Science Park
About Dubai Science Park
Marwan Abdulaziz Janahi is Managing Director of Dubai Science Park, a vibrant and holistic sciencefocused community dedicated to serving entrepreneurs, SMEs and multinational enterprises operating in the life sciences, energy and environment sectors. Dubai Science Park is a member of the TECOM Group.
Janahi has played an instrumental role in establishing Dubai Science Park as the region's leading community for scientific research and innovation, attracting more than 350 companies and strengthening partnerships among corporations, universities, and communities.
Janahi also serves as Chairing Member of the Pharmaceuticals and Medical Equipment Taskforce of the Dubai Industrial Strategy. In this capacity, he works with the Executive Council of Dubai to increase research and development investments, and enhance local pharmaceutical infrastructure and manufacturing capabilities.
Prior to his current position, Janahi held various roles from Sales Manager to Director at DuBiotech and EnPark, two free zones that have joined forces to now form Dubai Science Park. Early in his career, he worked as Commercial Manager for the UAE and Iran at Davidoff, the Swiss luxury goods brand, and as Business Analyst at DUBAL.
Marwan Abdulaziz Janahi holds a BBA in Marketing from the University of Texas at Arlington in the US. In addition, he successfully completed the INSEAD-UAE Consortium for Executive Development program, the Cranfield General Management Program at Cranfield University in the UK, and the Future Leaders Program for UAE nationals.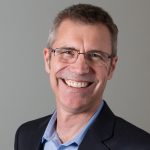 Michael Harries
Chief Technology Officer, ARIEL Precision Medicine
Partner, The Robotics Hub
About ARIEL Precision Medicine
About The Robotics Hub
Dr Michael Harries is Chief Technologist at Ariel Precision Medicine. Ariel is an integrated genomics and digital health company delivering precision medicine solutions for the diagnosis, monitoring and treatment of complex chronic diseases and disorders. Ariel is initially focused on improving insights and knowhow around pancreatic medicine. Dr Harries is also a partner with The Robotics Hub, an investment fund aimed at actively creating companies of consequence out of emerging robotics and AI breakthroughs.
Past work has included founder and CTO roles at a number of AI related startups and corporate innovation leadership including a globally recognized startup accelerator. Dr Harries is based in Silicon Valley and holds a PhD in AI from the University of NSW in Australia.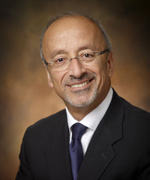 Samir Khalil
Executive Director, Middle East & Africa
Pharmaceutical Research and Manufacturers of America (PhRMA)
About PhRMA
Samir A. Khalil is Executive Director, Middle East & Africa, Pharmaceutical Research and Manufacturers of America (PhRMA), an international trade association that represents the world's leading research-based pharmaceutical companies. In this position, his primary focus is to work with Governments in the Middle East & Africa Region and PhRMA member companies to advance policies in areas such as access to medicines, innovation, healthcare financing, trade, intellectual property rights protection, and other industrial and healthcare policies.
Prior to Joining PhRMA in 2013, Samir worked with Merck & Co, Inc. since 1974. During that time, he held several positions including; Executive Director, Public Policy for Asia Pacific, China and Latin America; Regional lead for Policy & Ex. Affairs, Middle East & Africa; Executive Director, HIV Policy for Europe, Middle East and Africa, where his focus was to drive Merck's initiatives to improve access to HIV/AIDS care and treatment in the developing world. At different time of his service to Merck, Samir was the Managing Director for two Merck subsidiaries, Egypt and Saudi Arabia; and was the Director, Management Operations, Far East Pacific, where he was part of the team in the early nineties that initiated Merck's direct operations and structure in key countries in Far East Pacific, including, Taiwan & Korea.
Samir represented Merck on the Board of Directors of the Merck/Gates/Botswana partnership in Botswana, known as the African Comprehensive HIV/AIDS Partnerships (ACHAP) and chaired the Board of Merck's partnership with the Government of China, known as China – MSD HIV/AIDS Partnership (C-MAP).
He holds a Bachelor of Science degree in Pharmacy.
Ai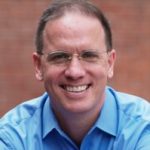 Mark DeSantis
CEO & Co-Founder
RoadBotics
About RoadBotics
He also cofounded and was CEO of kWantera, a GE Ventures backed energy predictive analytics company. Previously, Mark was CEO of Think Through Learning, a venture-backed online tutoring company (acquired by Imagine Learning) and US Managing Director of ANGLE Technology, PLC, a UK-based venture capital firm and consultancy. Mark co-founded and serves as a director to several other venture-backed tech firms.
In a prior career, Mark was the Director of Government Relations for Texas Instruments and earlier served in policy positions in Washington, DC including as a Senior Policy Analyst in The White House Office of Science and Technology Policy and the U.S. Department of Commerce, both in the Administration of George H. W. Bush. He previously served on the staffs of the late U.S. Senator John Heinz. Previously, he was also a management consultant with Booz Allen.
Mark is currently an Adjunct Professor at Carnegie Mellon University and has lectured at Princeton University and Dartmouth College. He was previously an Adjunct Professor at the University of Maryland. Mark holds a BA and MBA from the University of Dayton, an MS in Technology Management from The American University and a PhD in Public Policy from George Mason University. Mark is active in Pennsylvania including serving on the boards of several non-profits.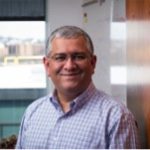 Srinivasen Seshan
Department Head, Department of Computer Science
Carnegie Mellon University
About Carnegie Mellon University
Dr. Srinivasan Seshan, Ph.D. serves as the Head of the Department of Computer Science at Carnegie Mellon University. Dr. Seshan's primary interests are in the broad areas of network protocols, mobile computing, and distributed network applications. In the past, he has worked on topics such as transport/routing protocols for wireless networks, large-scale network measurements, RAID system design, performance prediction for Internet transfers, ISP multihoming, new approaches to congestion control, large-scale multiplayer games, and large-scale sensor networks. His current work explores the challenges and opportunities related to new networking architectures and cellular, mobile systems.
He previously served as Full Professor from 2011 to 2018 and as Associate Professor from 2003 to 2011 in the Department of Computer Science. He held the Finmeccanica chair from 2004 to 2006. Dr. Seshan received his Ph.D. in 1995 from the Computer Science Department at University of California, Berkeley. From 1995 to 2000, Dr. Seshan was a research staff member at IBM's T.J. Watson Research Center.
Ai & Robotics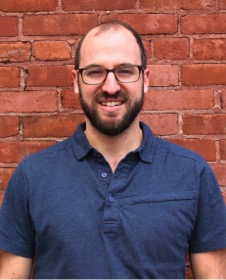 Fraser Kitchell
Director of Future Missions and Technology
Astrobotic
About Astrobotic
Fraser Kitchell guides the Future Missions and Technology Team, which develops technologies for commercialization and infusion into pending Astrobotic or NASA missions. He has driven technical developments on lunar and robotics products from design to implementation in the field. Kitchell has a B.A in Biology, from Amherst College, an M.S. in Energy Technology from Carnegie Mellon University and is completing a M.S. in Mechanical Engineering from Carnegie Mellon on a part time basis. He has worked at Astrobotic for more than 50 lunar days.
Chris Moehle
Managing Director
Coal Hill Ventures
About Coal Hill Ventures
The Coal Hill name comes from the original name for Mount Washington, an iconic Pittsburgh landmark that helped power both the city and the birth of the international steel industry. Another globally-reaching opportunity is taking root in the city right now, where its density of talent in Advanced Robotics can catalyze an even greater transformation of the global economy than steel. Our organization spun out of Carnegie Mellon's world- renowned robotics lab for the purpose of accelerating this robotics revolution. This starts with our Robotics Hub Accelerator and Venture Fund, and includes all of the intellectual and infrastructure support needed to overcome the challenges of the forming Advanced Robotics industry.
Aaron Morris, Ph.D.
Co-Founder
Allvision IO
About Allvision IO
Aaron Morris is a roboticist and seasoned entrepreneur with a history of transforming innovative technologies and service businesses into commercial products.
Dr. Morris holds a Ph.D. from Carnegie Mellon University in Robotics with a focus on autonomous robots, computer vision, machine learning, mapping, perception, and planning systems. Subsequently, he has supported companies within the robotics space at varying sizes and stages in order to launch products, obtain investment and build operations. In particular, he led Reality Solutions for the startup Autodesk until its acquisition.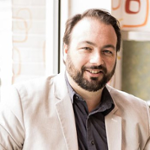 Robb Meyer
Director, VentureBridge
Founder, NoWait App
Entrepreneur-in-Residence, Swartz Center for Entrepreneurship
Carnegie Mellon University
About Swartz Center for Entrepreneurship
About NoWait
Robb Meyer, CMU alumnus, founder and former president of the highly successful startup NoWait, is expanding his entrepreneurial ties in Pittsburgh as an entrepreneur-in-residence (EIR) with the Swartz Center for Entrepreneurship. Robb is a seasoned product and program management executive with years of experience in business to business, technology-focused companies. As EIR, Robb will help budding CMU entrepreneurs create successful commercial ventures.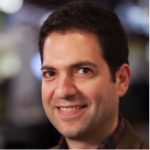 Sarjoun Skaff
Founder & Chief Technical Officer
Bossa Nova
About Bossa Nova Robotics
At Bossa Nova we create service robots for the global retail industry. We've been hard at work to solve some of the biggest challenges for the world's largest retailers. Our robots' mission is to make large-scale stores run efficiently by automating the collection and analysis of on-shelf inventory data. We collect terabytes of data that retailers use to increase on-shelf availability and improve the shopping experience.
We drive autonomously through aisles, navigating safely among customers and store associates. If we were a self-driving car we'd be operating at level 5 autonomy. Oh, we should add, it's real, happening today, you can meet our robots in some of the world's biggest retailers.