2017 Business Conference Speakers Bios

Transformational Technologies: Changing Lives & Markets
Monday, October 9, 2017
Fairmont Hotel
Pittsburgh, Pennsylvania
Confirmed Speakers to Date: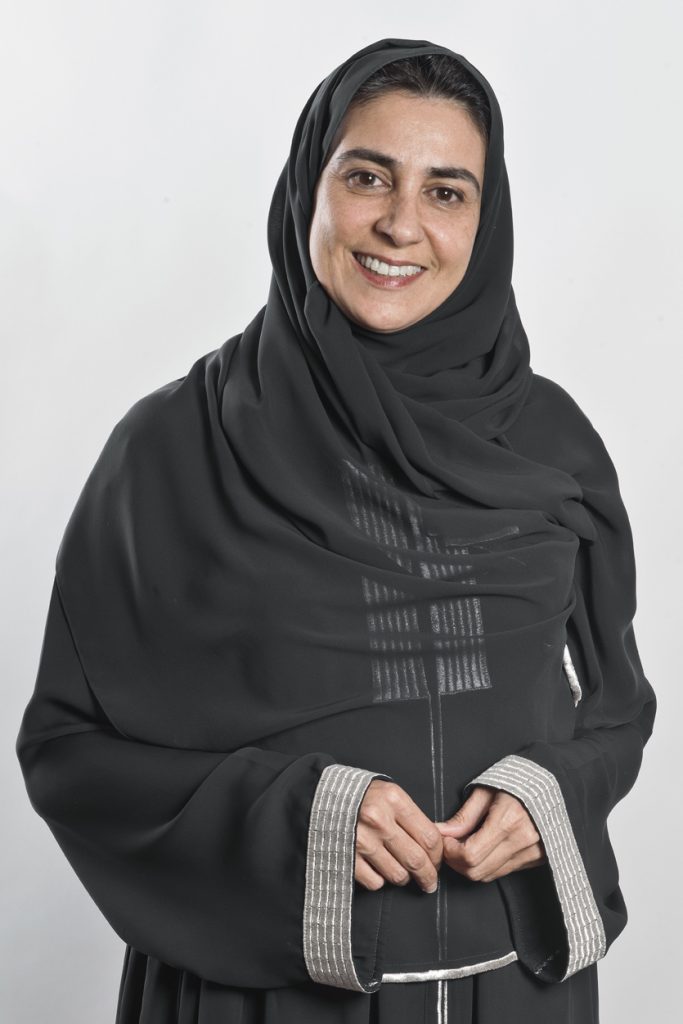 Dr. Lama Al Sulaiman
Vice Chair and Board Member
Jeddah Chamber of Commerce, Kingdom of Saudi Arabia
Dr. Lama Al Sulaiman is Vice Chair and Board Member of the Jeddah Chamber of Commerce in Jeddah, Saudi Arabia. She has her PhD in health and nutrition from King's College of London.
She was the first woman in Saudi Arabia to be elected as a board member in the chamber of commerce in 2005, and was re-elected deputy chairwoman of the Jeddah Chamber of Commerce & Industry in December 2009, becoming the first female to hold such a post in Saudi history, and she is also the first women to join General Authority of Entertainment.
In 2011, she was awarded the title of fifth most powerful female in the Arab world, in a list compiled by Arabian businesses, and she was a board member of Club Med in France. She heads the Saudi delegation at ILO, where she represents the private sector. She is also a board member and business developer at Rolaco Holdings, and a board member of Foras Investment in Saudi Arabia, and a member of Coutts Advisory Board.
She is a board member of the Khadijah Bint Khuwailed Lobbying center for women, and a member of the Ministry of Labor Advisory Board on women issues. She is a Fellow of the third class of the Middle East Leadership Initiative of the Aspen Institute and a member of the Aspen Global Leadership Network. She is also a guest expert at UN women.
She is a member of the King's college philanthropic board, and board member of Prince Majed organization for society development.
Computer Science, Robotics & Disruptive Health Technologies: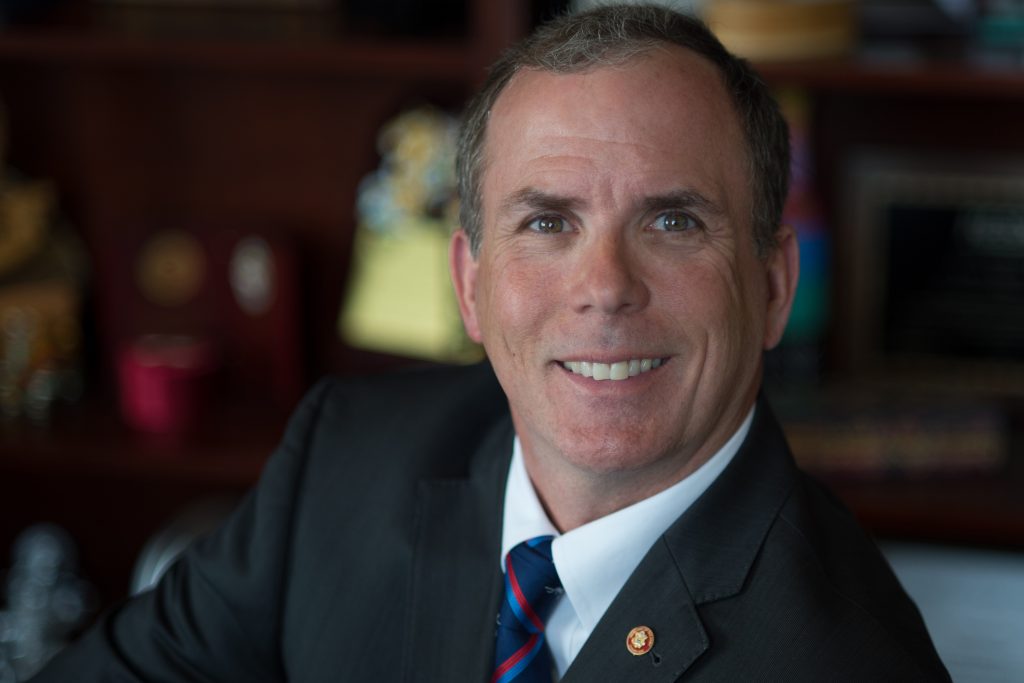 Rory A. Cooper, Ph.D.
Director, Human Engineering Research Laboratories
University of Pittsburgh
Dr. Rory A. Cooper is a Professor and Engineer with a focus on rehabilitation technology. the University of Pittsburgh and Carnegie Mellon University. He is currently a FISA and Paralyzed Veterans of America Chair and Distinguished Professor of the Department of Rehabilitation Science & Technology, and Professor of Bioengineering, Physical Med & Rehab, and Orthopedic Surgery at the University of Pittsburgh. Cooper is Founding Director and VA Senior Research Career Scientist of the Human Engineering Research Laboratories, a VA Rehabilitation R&D Center of Excellence in partnership with the University of Pittsburgh. He is also an Adjunct Professor at the Robotics Institute of Carnegie Mellon University.
Dr. Cooper is a U.S. Army Veteran and a Director of the Paralyzed Veterans of America Research Foundation. He is a Civilian Aide to the Secretary of the Army. He currently serves as a member of the National Academy of Medicine Committee on Assistive Products and Devices, Honorary Board of Advisors Student Veterans of America, NSF Advisory Committee for Education and Human Resources, Command Council, Staff Sergeant Donnie D. Dixon Center for Military and Veterans Community Services, and member of the World Health Organization GATE Committee.
He earned his B.S. and M.Eng. in Electrical Engineering from California Polytechnic State University, San Luis Obispo in 1985 and 1986 respectively. He received his Ph.D. in Electrical and Computer Engineering with a concentration in Bioengineering from University of California at Santa Barbara in 1989.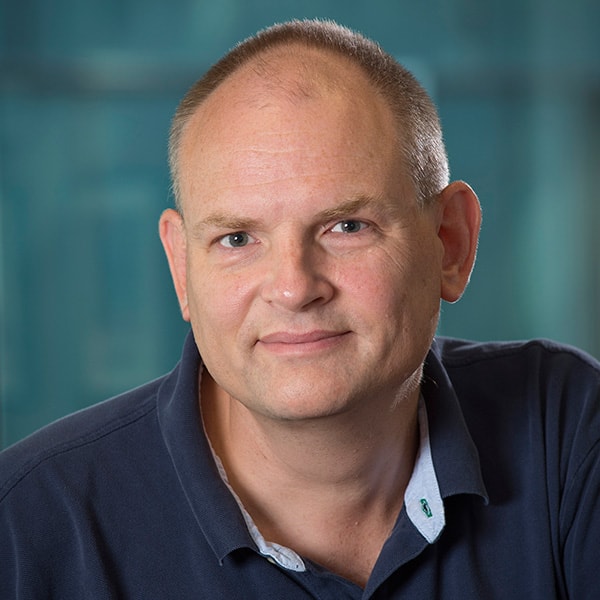 Andrew Moore
Dean, School of Computer Science
Professor, Computer Science and Robotics
Carnegie Mellon University
Andrew W. Moore, a distinguished computer scientist with expertise in machine learning and robotics, became dean of the Carnegie Mellon University School of Computer Science in August 2014. He had previously served as a professor of computer science and robotics before taking a leave of absence to become founding director of Google's Pittsburgh engineering office in 2006.
Moore's research interests broadly encompass the field of "big data"—applying statistical methods and mathematical formulas to massive quantities of information, ranging from Web searches to astronomy to medical records, in order to identify patterns and extract meaning from that information. His past research has also included improving the ability of robots and other automated systems to sense the world around them and respond appropriately.
At Google Pittsburgh, Moore led the office as it grew to hundreds of employees. In 2011, he became vice president of engineering for Google Commerce. Moore led essential engineering contributions to Google's services, including AdWords, Shopping and Search, as well as core Google engineering infrastructure and tools.
Moore received a doctorate from the University of Cambridge in 1991 and joined the CMU faculty in 1993 following two years of post-doctoral research. In 2005, he was elected a fellow of the American Association for Artificial Intelligence. Andrew lives in Pittsburgh with his wife, Mary, and two children, William and Lucy.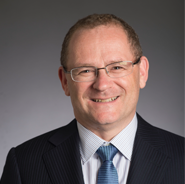 Alan J. Russell, PhD
Director, Disruptive Health Technology Institute
Carnegie Mellon University
Dr. Alan Russell (Ph.D., Imperial College) is the Highmark Distinguished Career Professor at Carnegie Mellon University, where he also serves as the Director of the Disruptive Health Technology Institute. Dr. Russell is also the CEO of BioHybrid Solutions, LLC.
Dr. Russell has been deeply involved in strategic technology investments as an entrepreneur and as an academic leader. He was the Founding Director of the McGowan Institute for Regenerative Medicine at the University of Pittsburgh, serving in that capacity from 2001-2011. From 2012-2016, in addition to his full-time role on the faculty of CMU, Dr. Russell served as the Executive Vice President and the Chief Innovation Officer of the Allegheny Health Network. Dr. Russell was the Founding President of the Tissue Engineering and Regenerative Medicine International Society and the Founding Co-Director of the Armed Forces Institute for Regenerative Medicine.
In 2016, Dr. Russell was the longest serving member of the Science Board to the Food and Drug Administration and Chaired the 10-year scientific review of the Center for Devices and Radiologic Health. Dr. Russell has served many scientific roles for the Department of Defense, including being a member of the Defense Health Board.
For the last 25 years, Dr. Russell's work has impacted fields as diverse as chemical and polymer synthesis to tissue engineering and homeland defense. In a series of discoveries, Dr. Russell's laboratory has found how to meld the synthetic and biological worlds. Dr. Russell's work also led to a US Army "Greatest Invention" award and four technology company spin-outs.
Energy: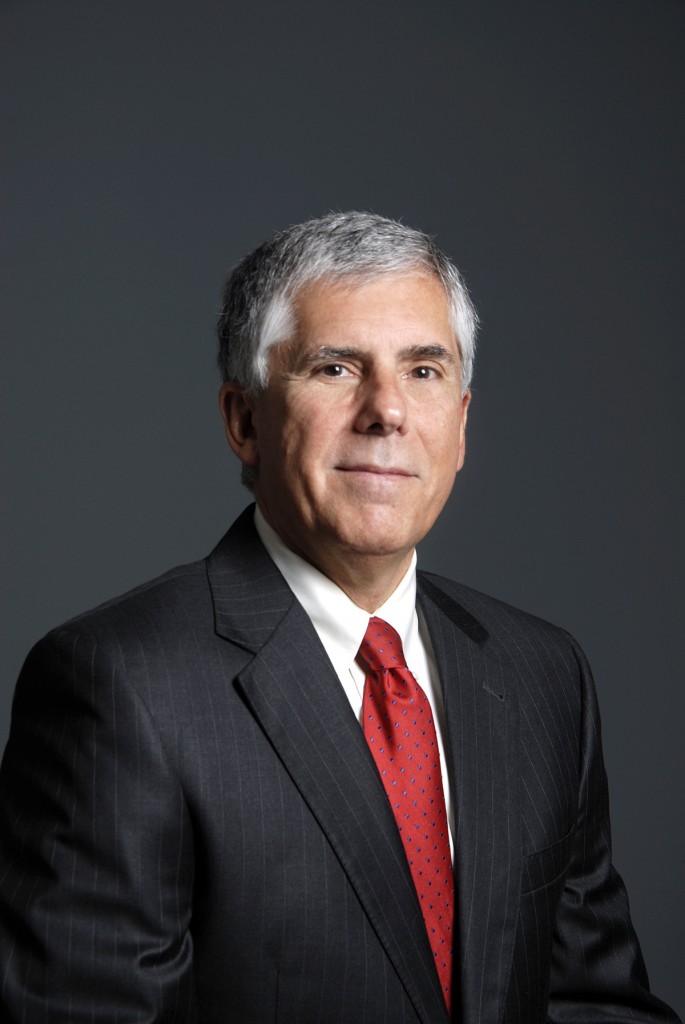 Michael Lordi, Esq.
Chief Operating Officer
Elliott Group
Michael Lordi directs the worldwide service operations of Elliott Group, a leading supplier of highly engineered rotating equipment to the oil & gas, petrochemical, and general industrial markets based in Jeannette, Pennsylvania. Elliott's global service network includes repair facilities, field service and engineering offices, and parts distribution centers in 40 countries. Mr. Lordi's responsibilities include the ongoing expansion of Elliott's service operations in Saudi Arabia, the UAE, China, India, and Brazil. During his 30 year career, he has held a wide range of positions managing the design, manufacture and sale of new equipment, in addition to service operations and corporate development.
Elliott Group has major manufacturing operations in Jeannette, Pennsylvania and in Sodegaura, Chiba, Japan. Elliott Group is a subsidiary of Ebara Corporation, Tokyo, Japan.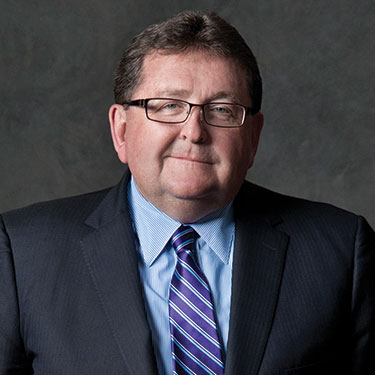 Morgan K. O'Brien
President & Chief Executive Officer
Peoples Natural Gas
Morgan K. O'Brien is President and Chief Executive Officer of Peoples Natural Gas Company LLC, which serves 700,000 customers in southwestern Pennsylvania, West Virginia and Kentucky. Since joining Peoples Natural Gas, O'Brien has helped the company to significantly increase its employment in the region, has brought nearly 300 new jobs to the region, and created a high performing Customer Service Center in Pittsburgh. In addition, he has orchestrated the largest infrastructure improvement and modernization project in the company's history. With acquisitions of Peoples TWP and Equitable Gas, Peoples Natural Gas is now the largest natural gas distribution company in Pennsylvania.
Prior to joining Peoples Natural Gas in February 2010, O'Brien served as President and CEO of Duquesne Light Holdings from September 2001 to January 2010. O'Brien joined Duquesne Light in 1991, holding several senior executive positions before becoming CEO. Prior to his tenure at Duquesne, he served in various management positions at PNC Bank and major accounting firms. A Pittsburgh native,O'Brien earned a bachelor's degree in Business Administration and master's degree in Taxation from Robert Morris University. He is active in civic organizations throughout the region, including the Board of Trustees of his alma mater. He also serves on many boards including the Allegheny Conference on Community Development. O'Brien and his wife, Kathy, have four children and live in Downtown Pittsburgh.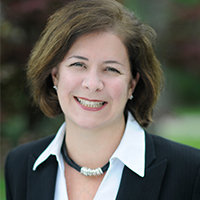 Anna J. Siefken
Associate Director for Innovation and Strategic Partnerships
Wilton E. Scott Institute for Energy Innovation
Carnegie Mellon University
In her role at CMU's Wilton E. Scott Institute for Energy Innovation, Anna J. Siefken cultivates corporate and industrial partnerships, fostering energy-related initiatives across the Carnegie Mellon University campuses to create synergistic relationships and new opportunities including commercialization – linking together industry, faculty and staff, start-ups, other universities, regional and nonprofit organizations, corporate foundations, and government agencies.
Prior to joining CMU, Ms. Siefken served simultaneously as the Pittsburgh 2030 District Director and as Vice President of Strategic Engagement for the Green Building Alliance, one of the largest regional chapters of the US Green Building Council. She is a founding member of the national 2030 District Network's Board of Governors. She previously worked as Principal consultant at ICF International in Washington, DC, managing corporate and manufacturer relationships for both the EPA and DOE on the Energy Star retail and products programs. She earned her green (and orange) stripes as a merchant and environmental program manager at The Home Depot headquarters in Atlanta, GA. Ms. Siefken is a graduate of Duke University.
Health: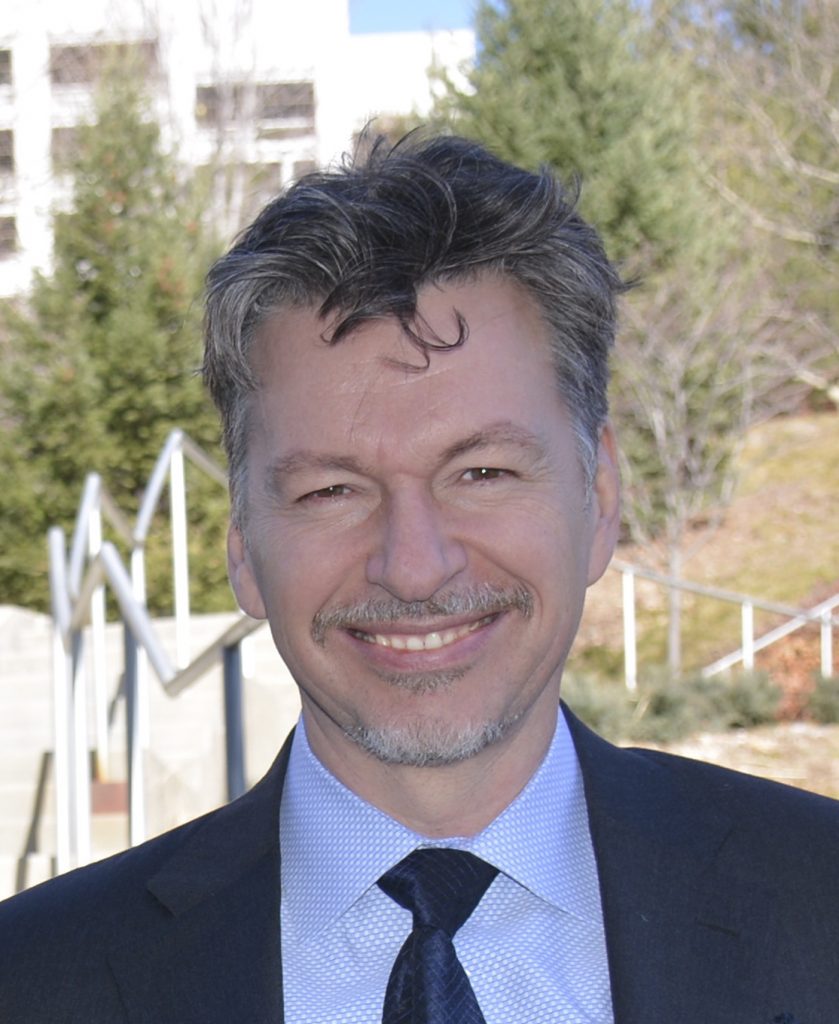 Derek C. Angus, MD, MPH, FRCP
Department of Critical Care Medicine
University of Pittsburgh School of Medicine
UPMC Healthcare System

Dr. Angus is Chair of the Department of Critical Care Medicine of the University of Pittsburgh School of Medicine and the UPMC Healthcare System. He holds the rank of Distinguished Professor and the Mitchell P. Fink Endowed Chair in Critical Care Medicine with secondary appointments in Medicine, Health Policy and Management, and Clinical and Translational Science and he directs the CRISMA (Clinical Research, Investigation, and Systems Modeling of Acute Illnesses) Center. He also co-directs the UPMC ICU Service Center, responsible for the provision of ICU services across the 30-plus hospital system. Dr. Angus' research interests include clinical, epidemiologic and translational studies of sepsis, pneumonia, and multisystem organ failure and health services research of the organization and delivery of critical care services. Dr. Angus has led several large NIH-funded multicenter studies in the critically ill, published several hundred papers, and received numerous awards for his work. He is also the critical care editor for JAMA.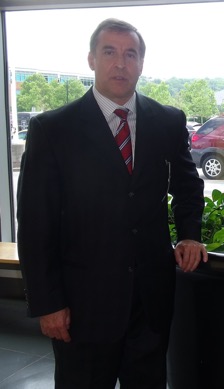 Paulo A. Fontes, MD
Professor of Surgery
Director, Machine Perfusion Program, Starzl Transplantation Institute
Deputy Director, McGowan Institute of Regenerative Medicine, University of Pittsburgh
Dr. Paulo Fontes is a Professor of Surgery in the School of Medicine, Deputy Director of the McGowan Institute for Regenerative Medicine (MIRM) at the University of Pittsburgh, and the Director of the Machine Perfusion Program, a collaborative effort between the Starzl Transplantation Institute (STI), the Department of Surgery, UPMC, and the MIRM. Dr. Fontes is a Co-founder and the Chairman of the Scientific Advisory Board and Virtech Bio Inc.. He is also a Co-founder and the first Medical Director of the Organ Referral Center (ORC) at UPMC. During this time, the ORC became one of the largest organ referral centers in the country.
Dr. Fontes previously served as the Director of the Liver Transplant Program at the STI, UPMC from 2002 to 2011 while performing and assisting over 1,500 liver transplant procedures and managing over 10,000 patients. He also holds 3 patents pertaining to the creation of new technologies in organ and tissue preservation.
Dr. Fontes received his MD from Sao Paulo State University (UNESP) in 1985 and completed his residency in General Surgery at the Edmundo Vasconcelos Hospital in Sao Paulo.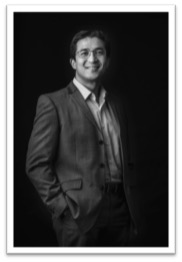 Rasu B. Shrestha, MD, MBA
Chief Innovation Officer
UPMC
As Chief Innovation Officer, Dr. Shrestha is responsible for driving UPMC's innovation strategy, serving as a catalyst in transforming the organization into a more patient-focused and economically sustainable system. UPMC is a $14 billion integrated payer-provider health system.
In addition to leading innovation at UPMC, Dr. Shrestha also serves as Executive Vice President of UPMC Enterprises, pushing the needle in the pursuit of a unique blend of health care intelligence, technology expertise, and entrepreneurial drive to develop inventive and commercially successful solutions that address complex health care challenges. Dr. Shrestha is a frequent speaker and presenter at national and international health care, innovation, and technology conferences, he was recently recognized as "26 of the Smartest People in Health IT" by Becker's Hospital Review, and was acknowledged as one of the "Top 20 Health IT Leaders Driving Change" and as a "Top Healthcare Innovator" by InformationWeek.
Prior to leading innovation at UPMC, Dr. Shrestha served as Vice President of Information Technology and was Medical Director of Interoperability and Imaging Informatics at UPMC. Before joining UPMC, Dr. Shrestha was Informatics Director at the University of Southern California, where he was also Professor of Radiology Research at the Keck School of Medicine.
Dr. Shrestha received his medical degree from CCS University in Meerut, India, completed his fellowship in informatics from the University of London, and earned his MBA from the University of Southern California. He served as the Chair of the Informatics Scientific Program Committee at the Radiological Society of North America (RSNA). He is also a longtime member of the Advisory Board of KLAS Research and the Chairman of the Healthcare Information and Management Systems Society (HIMSS) Innovation Committee.
Moderator: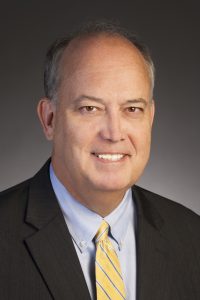 Bill Flanagan
Chief Corporate Relations Officer
Allegheny Conference on Community Development
Bill Flanagan serves as Chief Corporate Relations Officer for the Allegheny Conference on Community Development and its affiliated regional development organizations: The Pennsylvania Economy League of Greater Pittsburgh LLC, the Pittsburgh Regional Alliance and The Greater Pittsburgh Chamber of Commerce. In this role, Mr. Flanagan guides the development of regional and organizational messaging strategy and supervises Investor Relations activities, including membership development and programming, as well as fundraising.
As President of The Pittsburgh G-20 Partnership in 2009, Mr. Flanagan helped to organize the public/private partnership of organizations from across southwestern Pennsylvania that came together to welcome the world for the Pittsburgh Summit. He also hosts "Our Region's Business" on WPXI-TV, WJAC-TV, WTOV-TV and the Pittsburgh Cable News Channel (PCNC). A graduate of Northwestern University (B.S. Speech), Bill holds a Master's Degree in Journalism from the University of Missouri-Columbia.